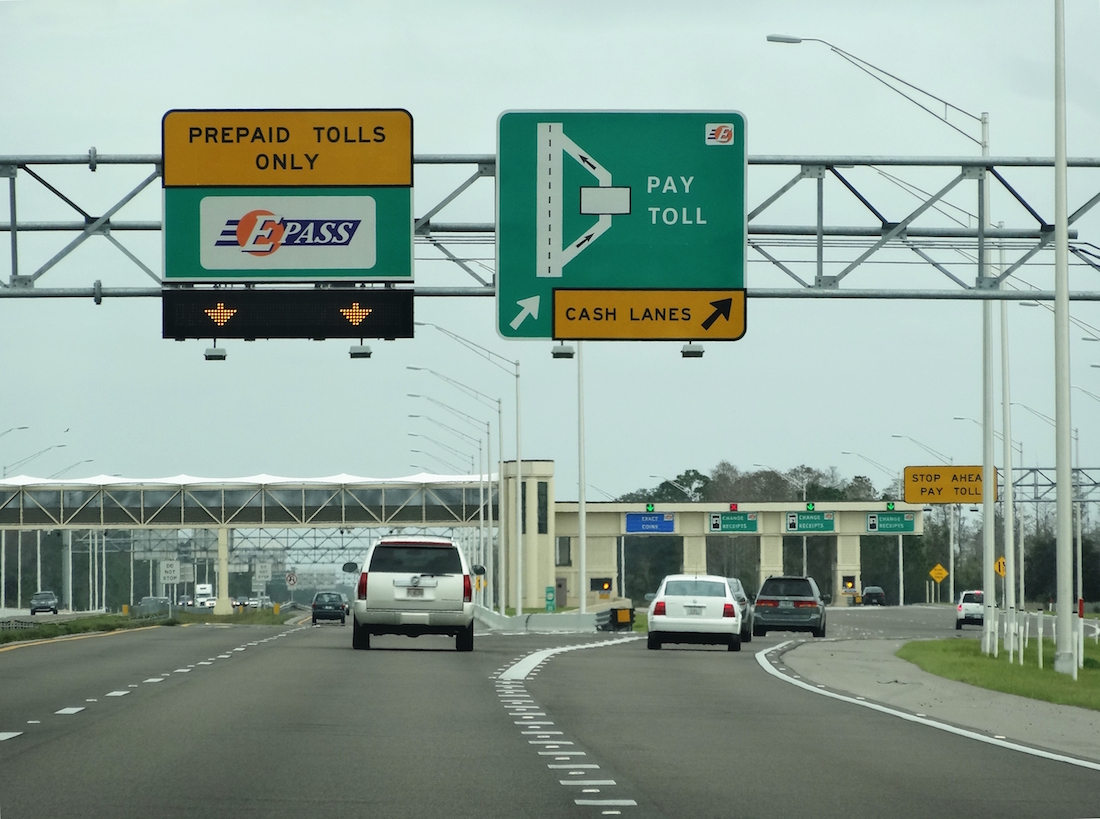 Controversial plan reached Governor's desk on Monday.
Supporters for a major toll road expansion in Florida voiced hopes Gov. Ron DeSantis will quickly authorize the highways to unroll.
The "Innovation in Infrastructure" bill (SB 7068) most notably calls for paving or extending three major roadways.
The expression of commercial support comes a day after the bill landed on DeSantis' desk. It also sounds the same day environmentalist groups kicked off a massive statewide protest of the plan.
But business leaders maintain there's more gained than lost with the new roads.
"I understand there are some that will always oppose smart growth and opportunities, believing that a thriving economy cannot coexist with responsible environmentalism or that our roadways are already adequate for the future," said Florida Chamber of Commerce President Mark Wilson.
"There are also some that believe nothing can be bipartisan anymore. The Florida Chamber disagrees. Moving goods, residents, and visitors is a paramount concern for Florida's economy and that concern is felt by Republicans, Democrats and Independents alike."
The bill calls for extending the Suncoast Parkway north to the Georgia line and growing the Florida Turnpike west to connect with the Suncoast Parkway. It also proposes a new toll road, reminiscent of the once-planned Heartland Parkway, running from Polk to Collier County.
Emergency officials said the roadways will improve evacuation routes in addition to providing commercial corridors.
"Our lawmakers have taken steps to make sure Florida families have several transportation options to travel to another part of the state or leave the state, should they need to," said Craig Fugate, former FEMA and Florida Emergency Management director.
The need for those routes for Floridians is "inevitable," Fugate said.
"No one wants Florida to turn into a state that builds haphazard roadways, destroying our unique, natural lands. With the planning and connectivity this legislation provides, our residents will be able to safely and efficiently travel the roads, and evacuate when needed, while preserving our green land."
Economic development experts noted the plan calls for more than asphalt. The infrastructure improvements will also allow for sewer, broadband and other amenities to reach rural parts of Florida— in many cases for the first time.
"As a state that prides itself on being top in the nation to conduct business, we must ensure Florida's infrastructure is constantly moving forward for the benefit of our state," said former Florida House Speaker Will Weatherford, who served on DeSantis' transition team.
"By making key investments in Florida's infrastructure and planning now for the economic future of the Sunshine State, we are being smart stewards of our state and all Floridians, both of which will benefit from the Governor signing this legislation into law."
Highlands County land-use attorney Kaylee Tuck said the plan will prove vital in spurring growth within underserved parts of the state.
"As this legislation is now in Governor DeSantis' hands for his consideration, I ask him to keep in mind the much-needed and long-overdue revitalization this would bring," she said.
"Our rural communities have some of the lowest populations in the state, having fallen behind during the last decade of economic growth. This plan would bring jobs and economic development to these areas and provide a new interconnectivity that would open up welcomed opportunities for prosperity."
And it will connect those areas with ports, which will be important for exporting Florida products overseas, said Doug Wheeler, Florida Ports Council president and CEO.
"Planning and research requirements outlined in the bill should resolve any reasonable economic and environmental impact concerns, hurricane evacuation needs and land use impacts," he said.
Tom Feeney, Associated Industries of Florida president and CEO, said the highway connections to new cities will ensure infrastructure keeps up with market demands.
"Infrastructure and transportation projects produce jobs and economic activity and have significant effects on our state's ability to keep pace with our population demands," he said.
Former State Sen. Garrett Richter, a Naples Republican, also noted political will for this type of expansion is hard to come by. DeSantis should not miss his opportunity to sign this bill into law, he said.
"I know how hard it is to pass legislation that represents growth in our state and seeks to balance the interests of the environmental community," he said. "I also know the opposition groups that will come out to oppose this effort and encourage our environmental champion, Governor Ron DeSantis, to veto this proposal.
"But, I would caution those groups that there needs to be a balance between the infrastructure needs of the third largest state and protecting our natural resources. Done correctly, we can have both."