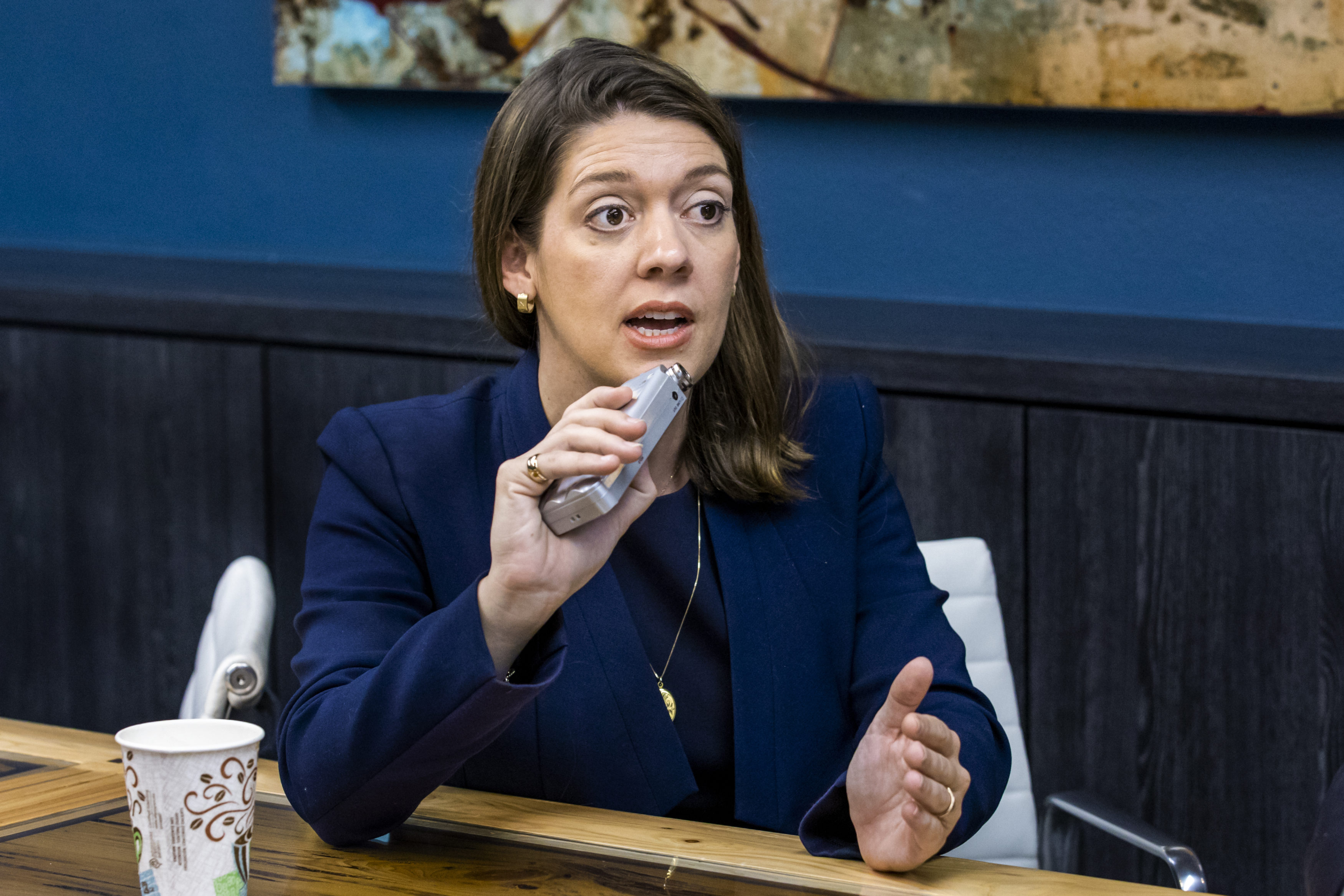 Blacklidge has been campaigning for the rematch since he lost last year.
State Rep. Jennifer Webb already has more than $23,000 banked for her re-election bid. The House District 69 Representative doesn't have a challenger yet, but she's been expecting one since less than a month after here election.
Webb, a Democrat, defeated Republican Ray Blacklidge last year, earning her first term in office with a solid 53 percent of the vote. Less than a month later, Blacklidge updated his campaign Facebook page to indicate a 2020 race.
Webb has been raising funds since about two weeks after last November's election, according to campaign finance reports covering finance activity through April.
She's brought in top dollar, $1,000 contributions from several groups including Publix, Florida Blue, Great Bay Distributors, the Florida Beer Wholesalers Association, Disney Destinations and Southern Glazer Wine and Spirits, among others.
Webb also rolled over about $8,400 from her 2018 campaign.
Despite Blacklidge's public intent to challenge Webb again next year, he hasn't filed for the seat and therefore cannot raise funds.
That hasn't stopped Blacklidge from passively campaigning for the job. The insurance executive posts to his campaign Facebook page almost daily. Most of the posts share good news stories from the state and around Tampa Bay.
Some espouse support for Republican priorities like preserving the Second Amendment. In one recent post Blacklidge shared an article expressing support for arming teachers, an issue the Florida Legislature this year approved, the Governor signed, but Webb opposed.
Webb's House District 69 includes her home in Gulfport, Treasure Island and mid-county Gulf Beaches as well as West St. Petersburg. Pinellas County Commissioner Kathleen Peters, a Republican, previously represented the district. It was one of only a handful Democrats managed to flip last year.
That makes the district ripe for Republicans to reclaim. Webb ran against Peters in 2016 and lost by double digits. The district also went plus three for Donald Trump that year.
Webb's 2018 bid against Blacklidge was marked by third-party inflammatory campaign mail attacking Webb for accepting funds from special interest groups tied to the Affordable Care Act, which the ads claimed were costing Florida taxpayers and reducing access to care. One in particular cited an inflated amount of funds Webb received from such groups.
Blacklidge eventually condemned those attacks, but it's indicative of what Webb might expect in her reelection campaign if Blacklidge, or another Republican, decides to enter the race.