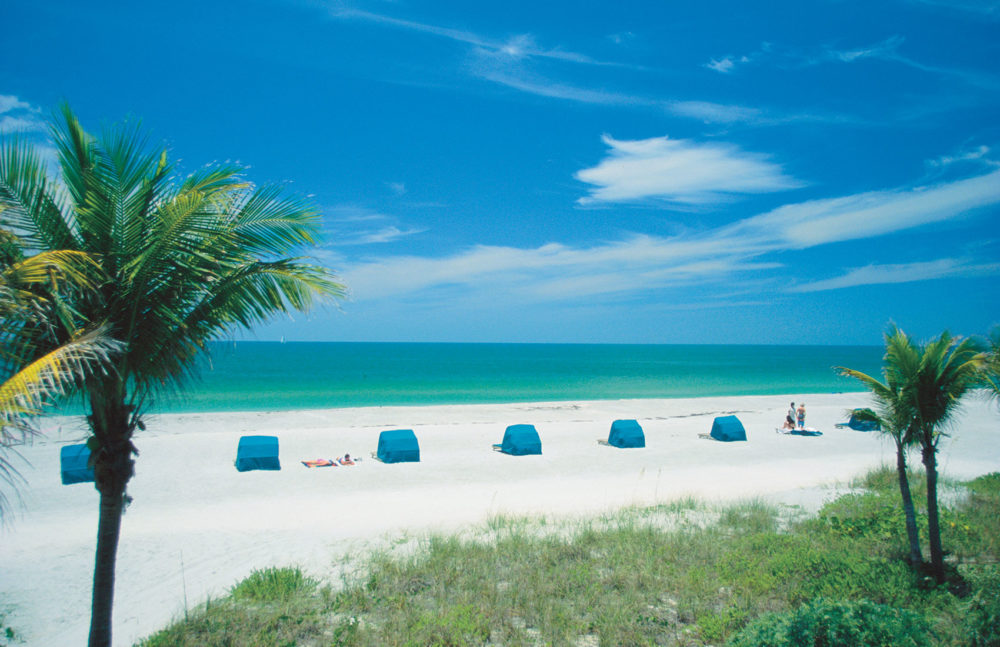 One dark cloud: number of international visitors continues to drop.
Florida attracted an all-time record for visitors in any annual quarter during the first three months of 2019, drawing more than 35 million visitors for the first time ever, according to new VISIT FLORIDA numbers released Wednesday by the office of Gov. Ron DeSantis.
The first quarter of 2019 saw a 5.8 percent increase in visitors to the Sunshine State, compared with the 33.7 million people who visited Florida in the first three months of 2018.
Last year was a record year overall for tourism for Florida, with 126.1 million visitors, and the first quarter of 2018 had set the previous record for the most visitors in one three-month period.
"An all-time record quarter of visitation is exciting news for the entire state," DeSantis stated in a news release. "As we work to diversify Florida's economy, it is critical that we keep visitation to Florida, and the revenue it generates, healthy and robust. VISIT FLORIDA plays an important role in this goal and we will continue to support their work on behalf of Florida and our hardworking taxpayers."
The news comes as VISIT FLORIDA's future hangs by a thread. It barely won a one-year reprieve, on a reduced budget, from the Florida Legislature this spring. The state's tourism marketing agency now is on an annual status to prove its worth. The 2020 budget of $50 million is already forcing the agency to trim staff.
The first quarter of any year typically is Florida's busiest time for visitors, thanks in part to northerners seeking a little Florida sunshine, and in part to the traditional peak period for convention business.
During the first three months of 2019, domestic visitors led the increase. An estimated 31.6 million from other states visited Florida in the first quarter of 2019, up 6.8 percent from the the number of U.S. visitors to Florida during the first quarter of 2018. It's the first time ever that Florida drew more than 30 million visitors from other states during any three-month period.
Florida also saw an increase in visitors from Canada in January, February, and March of this year, compared with the same period last year. An estimated 1.4 million Canadians sought relief in Florida during the period, up 1.3 percent.
However, international tourism excluding Canada continues to be sluggish for Florida.
The Sunshine State has seen the number of visitors coming from other countries steadily declining over the past four years. That downward slide continued into the first quarter of 2019, when an estimated 2.6 million visitors arrived from overseas. That's down almost 4 percent from last year, and is almost 11 percent lower from the state's best first quarter for international travelers, in early 2015.
Yet overall VISIT FLORIDA offered data of an impressive quarter in what now could easily become another record-setting year for Florida tourism.
"The record-breaking success of Florida's visitation is the result of the hard work of our state's entire tourism industry," VISIT FLORIDA President & CEO Dana Young stated in the release. "It's exciting that VISIT FLORIDA continues to play a major role in bringing more people to Florida and I remain confident in the value provided by tourism marketing. Every Floridian should be proud that people from around the world come to explore our state. We must continue our efforts to promote and protect visitation to Florida."