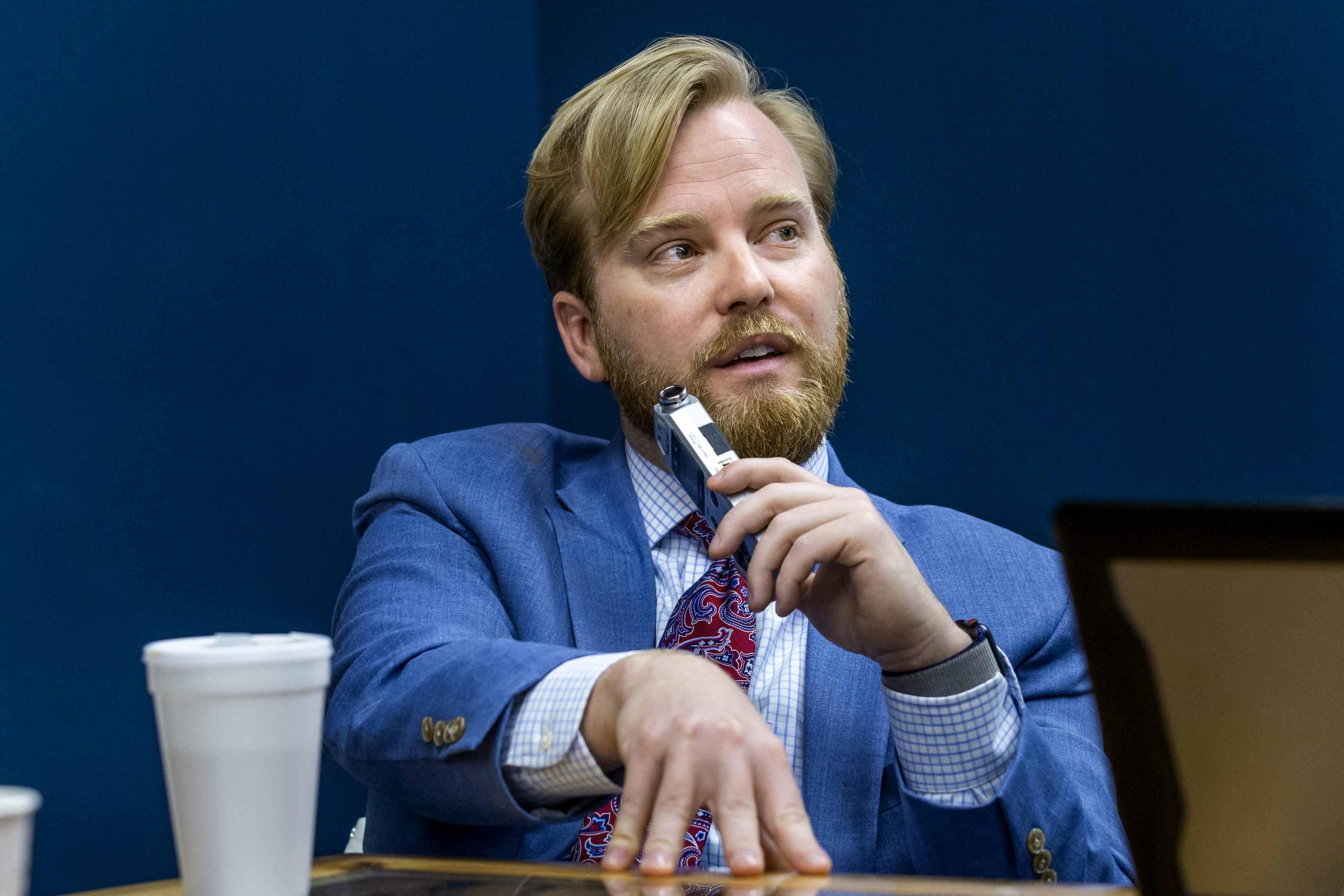 House District 64 includes parts of northeast Pinellas County and northwest Hillsborough County.
State Rep. Jamie Grant is already spending money in his re-election bid for House District 64. The Hillsborough County Republican has already banked $20,000 in his campaign against Democrat Jessica Harrington.
He's spent nearly half on consulting services through the firm A. Milano Strategies.
Harrington challenged Grant last year and performed solidly considering the district favors Republicans. She gathered 44 percent of the vote compared to Grant's 52 percent. An independent candidate claimed the rest of the votes.
Grant has raised mostly top-dollar contributions from special interest groups and large companies. Some of his most recognizable donors include Expedia, Publix and TECO.
Grant also took in a controversial contribution from the private prison giant The GEO Group. The company is at the center of a controversy over its treatment of inmates, its contracts with Immigration and Customs Enforcement and its relationship with President Donald Trump's White House.
Harrington, meanwhile, has raised about $8,000, mostly from smaller contributions from residents. Donors include former St. Petersburg City Council member Karl Nurse, former Gulfport mayoral candidate Barbara Scott, Gulfport City Council member Michael Fridovich and Hillsborough County Democratic Chair Ione Townsend.
Hillsborough Classroom Teachers Association Executive Director Stephanie Baxter-Jenkins donated $50. Harrington teaches in the district and supports better funding education.
Harrington already has a good campaign strategy to use against Grant. He was the House sponsor of the Amendment 4 implementation bill that requires ex-felons to pay all fines and restitution before having their voting rights restored, an issue that's still awaiting Gov. Ron DeSantis' signature.
Grant earned negative national attention over his bill, which critics said furthered Jim Crow-era voter suppression of black Floridians. Criticism over his bill will play well among Democrats who opposed it, but isn't likely to make a difference among conservative voters.
House District 64 includes parts of northeast Pinellas County and northwest Hillsborough County including Safety Harbor, Oldsmar, Westchase, and Keystone. Campaign finance reports cover activity through April.