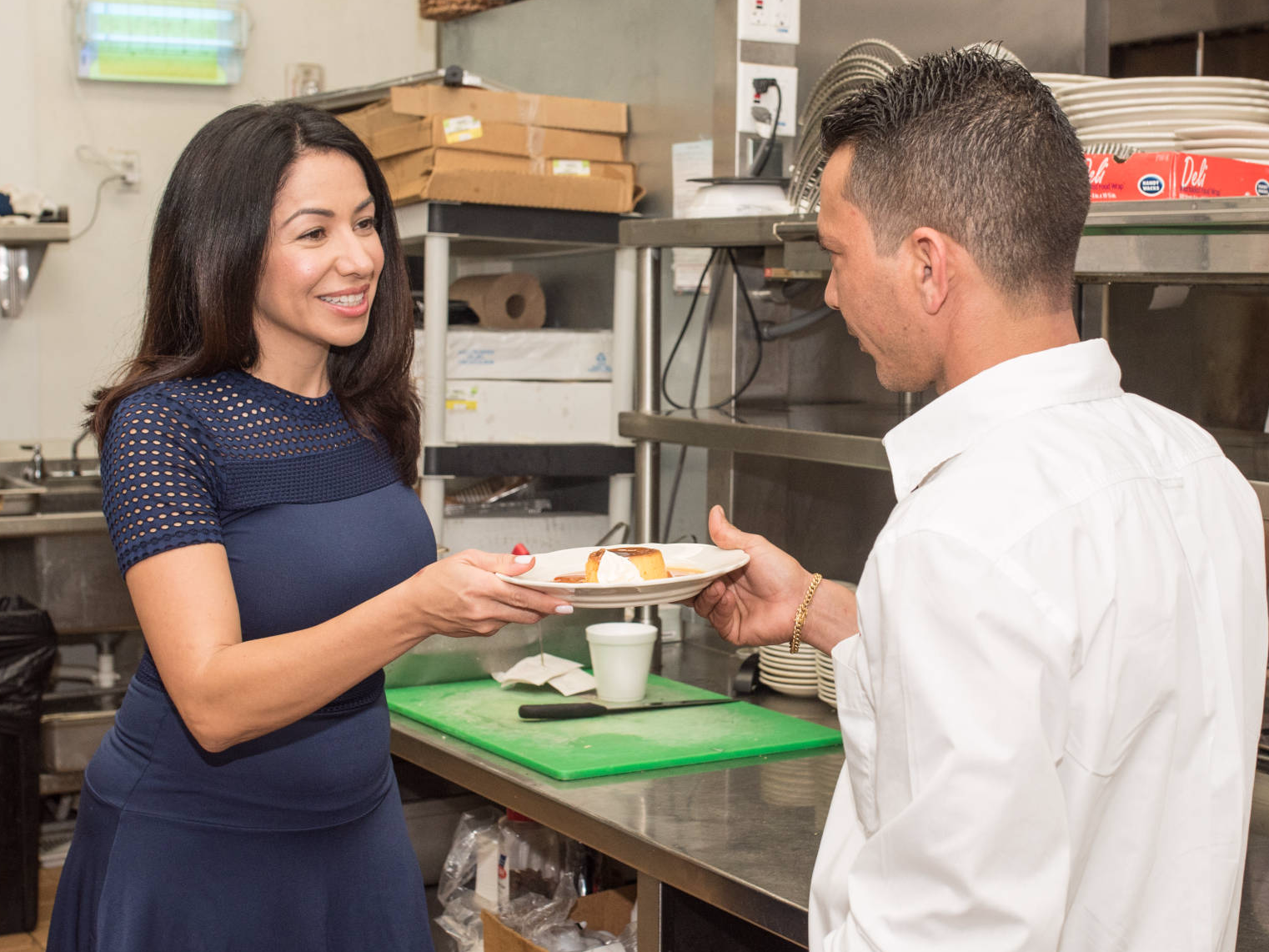 "I don't think any of these tweets warrant an apology."
Republican congressional candidate Irina Vilariño is defending several controversial posts on Twitter, including a retweet of a clearly-faked video promoting the Barack Obama birther controversy.
Vilariño was confronted with those tweets by a Talking Points Memo (TPM) reporter.
"I don't think any of these tweets warrant an apology, and I am not going to fearfully pander every time someone thinks they might be offended," Vilariño said, according to the report.
The retweet of the Obama birther conspiracy came from March 2019.
"It's true, I'm not American," Obama appears to say to a crowd in the obviously doctored video. "I was not born in Hawaii. I wasn't born in the United States of America. I come from Kenya."
But the video repeatedly cuts to a wide shot in an effort to obscure the fact that Obama was not saying those words to the crowd. They are presumably chopped up from previous speeches, or perhaps an example of a deepfake.
Nevertheless, Vilariño stood by her decision to spread the video.
"It was a very interesting video of the president in his own words," she told TPM.
"I can see how that could be controversial. However, I don't see how rehatching [sic] this tweet could be beneficial to finding solutions to our pressing problems."
Vilariño announced her decision to challenge U.S. Rep. Debbie Mucarsel-Powell for the seat in Florida's 26th Congressional District back in early April.
The TPM report also highlights Vilariño's questioning how Obama got into Columbia University, and her linking George Soros to the Christine Blasey Ford accusations against Brett Kavanaugh.
Vilariño has challenged Blasey Ford's allegations in the past in an interview with CNN.
"There was no intercourse. There was maybe a touch. Really? Thirty-six years later she's still hung up on that?"
Blasey Ford testified that Kavanaugh pounced on her at a party when they were teenagers, and that he held her down on a bed, groping her while attempting to remove her clothes. Kavanaugh has denied those allegations. He was eventually confirmed to serve on the Supreme Court.
Included in Vilariño's retweets is another post targeting Blasey Ford, questioning whether she is an alcoholic. That post comes from a QAnon follower with the handle @FollowQanon.
In retweeting that post, Vilariño called the allegations by Blasey Ford a "political ploy by the left."
The National Republican Congressional Committee has also highlighted the GOP's recruitment of Vilariño. The group did not respond to a request for comment from TPM.
Since the publication of the TPM report, Vilariño has posted what can be seen as a veiled response on Twitter.
"'Journalist' [sic] have a great medium in their hands," she began in a two-part tweet.
"They should use it for the benefit of the people who should be properly informed. Using Twitter as a source of inspiration is not only lazy but also counterproductive & below the profession of journalism. Any line of questioning that at its heart is sensationalist, with a divisive or malicious intent will not be be entertained. Save yourself the trouble."