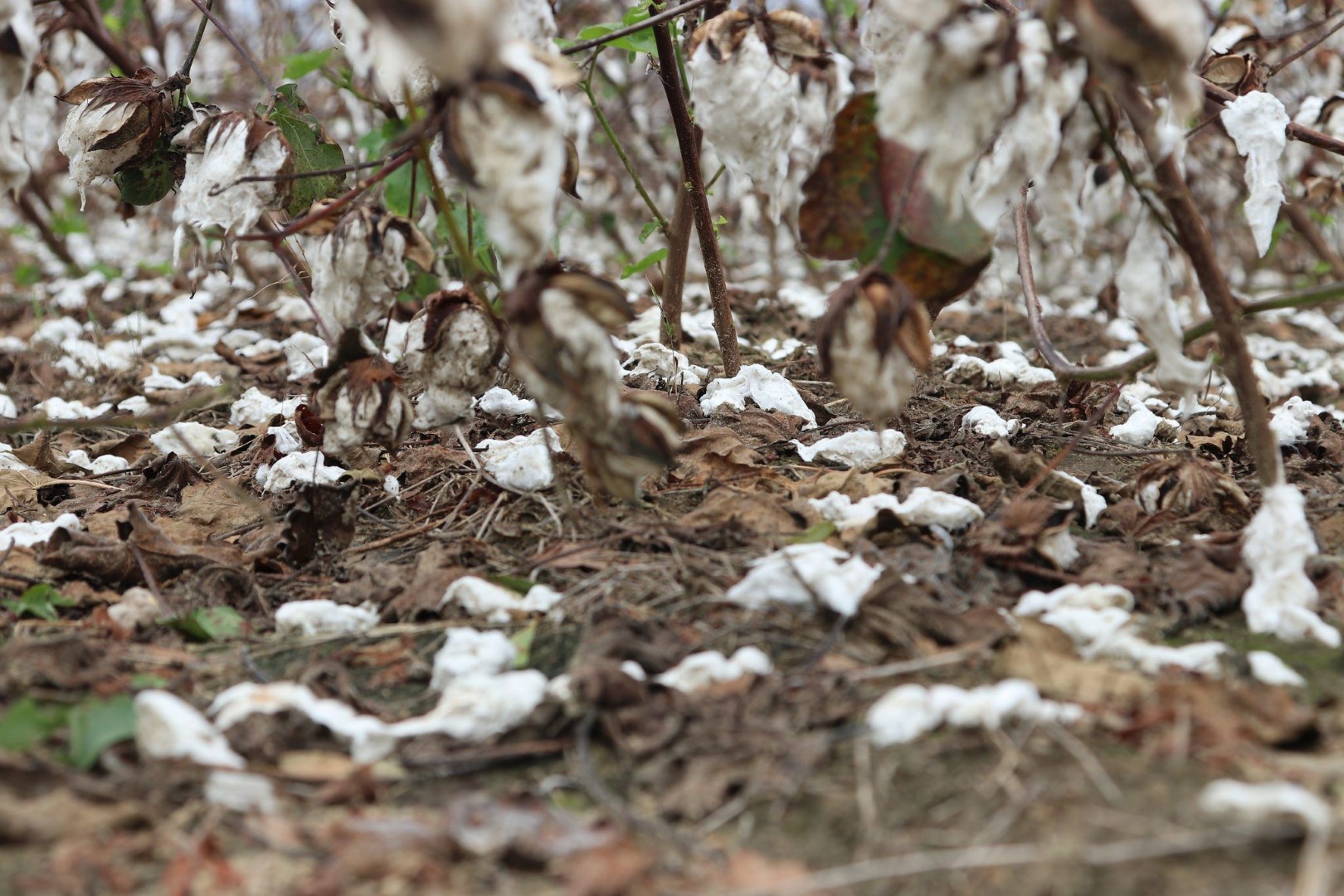 "The hurricane picked the cotton better than they could with machines."
Farmers in Northwest Florida are in line to receive loans necessary to sow seeds for crops like peanut and cotton before the June 1 start to hurricane season.
During the annual Hurricane Conference on Wednesday in West Palm Beach, Gov. Ron DeSantis announced the activation of a $25 million bridge loan program available to crop farmers in the storm-battered counties still reeling from the Category 5 Hurricane Michael, which swept through a sliver of the Panhandle last October.
DeSantis told conference attendees that the money will aid "the many field crop farmers affected by Hurricane Michael."
The Small Business Emergency Bridge Loan Program will provide short-term, interest-free loans to agriculture producers only in Bay, Calhoun, Franklin, Gadsden, Gulf, Holmes, Jackson, Jefferson, Leon, Liberty, Okaloosa, Wakulla, Walton and Washington counties.
The application period for the loans begins Wednesday and will last through June 30. Each applicant can receive up to $200,000.
DeSantis, in a prepared statement announcing the loan details, said the program "will provide much-needed relief to Florida farmers whose crops were decimated by this storm and will help in our efforts to bring Northwest Florida back stronger than before."
Adam Basford, a lobbyist with the Florida Farm Bureau, said he's thankful DeSantis authorized the money and believes it will help cash-strapped peanut and cotton farmers sow ahead of the hurricane season.
"There was a lot of trouble getting credit moving forward to try to get this year's crop financed," Basford said.
A Florida Department of Agriculture and Consumer Services presentation delivered to lawmakers earlier this year attributed to cotton more than $56 million of the storm's nearly $1.5 billion crop impact. Peanut crops suffered a $23 million impact, according to the agency's figures.
Basford and others — like lobbyist Alan Suskey — advocated for the loan program this year. DeSantis' post-Session announcement is welcome news to them and local stakeholders.
Jackson County Commission Chairman Clint Pate said the program will help farmers in his rural, inland county stay above water as they deal with setbacks from Hurricane Michael.
"Now is a critical time to have seeds in the ground," Pate said. "This will keep a lot of farmers in business and keep their bills paid." 
Jim Peacock, also a Jackson County Commissioner, said agriculture contributes to a large portion of the local economy.
Peacock said the cotton damage could be seen immediately after the storm.
"The hurricane picked the cotton better than they could with machines; there was nothing left so I knew they were hurting," Peacock said. 
He said the loan program announced by DeSantis will benefit smaller farmers the most.
"The big boys they will make it, but it's the small guys — what we used to call the family farmer — they're the ones who benefit," Peacock said. 
Mack Glass, a local farmer who leases land to road croppers, said Jackson County farmers need to plant seeds ahead of June in order to harvest peanuts near Labor Day and harvest cotton in October or November — before frost becomes a factor.
"It's crucial that they get that financed this time of year," Glass said.