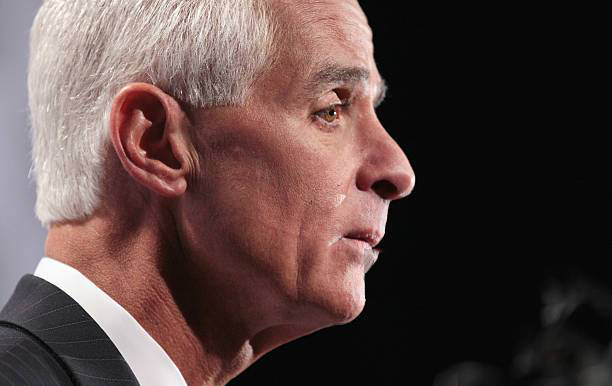 'He hobnobbed with killers," Scott charged.
Republican U.S. Sen. Rick Scott blasted Democratic U.S. Rep. Charlie Crist on Wednesday over the latter's newly disclosed April junket to Cuba, blasting it as an "absolute disgrace" at a time when Cuba is supporting Venezuelan dictator Nicolás Maduro.
Crist, of St. Petersburg, acknowledged his trip weeks after returning when confronted with travel records obtained by the Tampa Bay Times. According to the Times, Crist took the trip in late April, sponsored by the Center for Democracy in the Americas. He told the Times he is concerned about the Cuban people and the long-term prospects for American relations.
But Scott, whose rivalry with Crist goes back to when the two ran bitter campaigns against each other in the 2014 Governor's race, which Scott won by 2 percentage points, denounced him for giving any credence to the regime in Cuba.
"Congressman Crist's secret trip to Cuba is an absolute disgrace," Scott declared in a press release issued by his office. "He hobnobbed with killers while the money he and any staff spent in Havana was sent to Caracas to keep Maduro and his brutal regime in power. He should immediately tell the people of Florida how much taxpayer money was spent on this trip."
Crist's response:
"It's an unfortunate and uninformed reaction by the Senator. That kind of rhetoric is beneath the dignity of his office and a sad reflection of the toxic political environment we live in. It doesn't deserve a response beyond that."
Scott emphasized his point with the strong rhetoric he has been offering for a while about Venezuela.
"Over the last few months, many of us have stood up for the people of Venezuela and supported their fight for freedom and democracy. Nicolás Maduro is carrying out a genocide on his people in large part because of the support he's receiving from the brutal Castro Regime," Scott added.
Crist has spoken out against the Maduro regime as well.
But it is Scott who has emerged as probably the biggest anti-Maduro hawk in Congress, attacking anyone willing to associate with either, including European nations, and even calling for military intervention against both Venezuela and Cuba in recent weeks.
"The people of Venezuela are crying out for freedom from the oppression of Maduro and his Cuban puppet-masters. We should be standing with them, not with the people oppressing them."