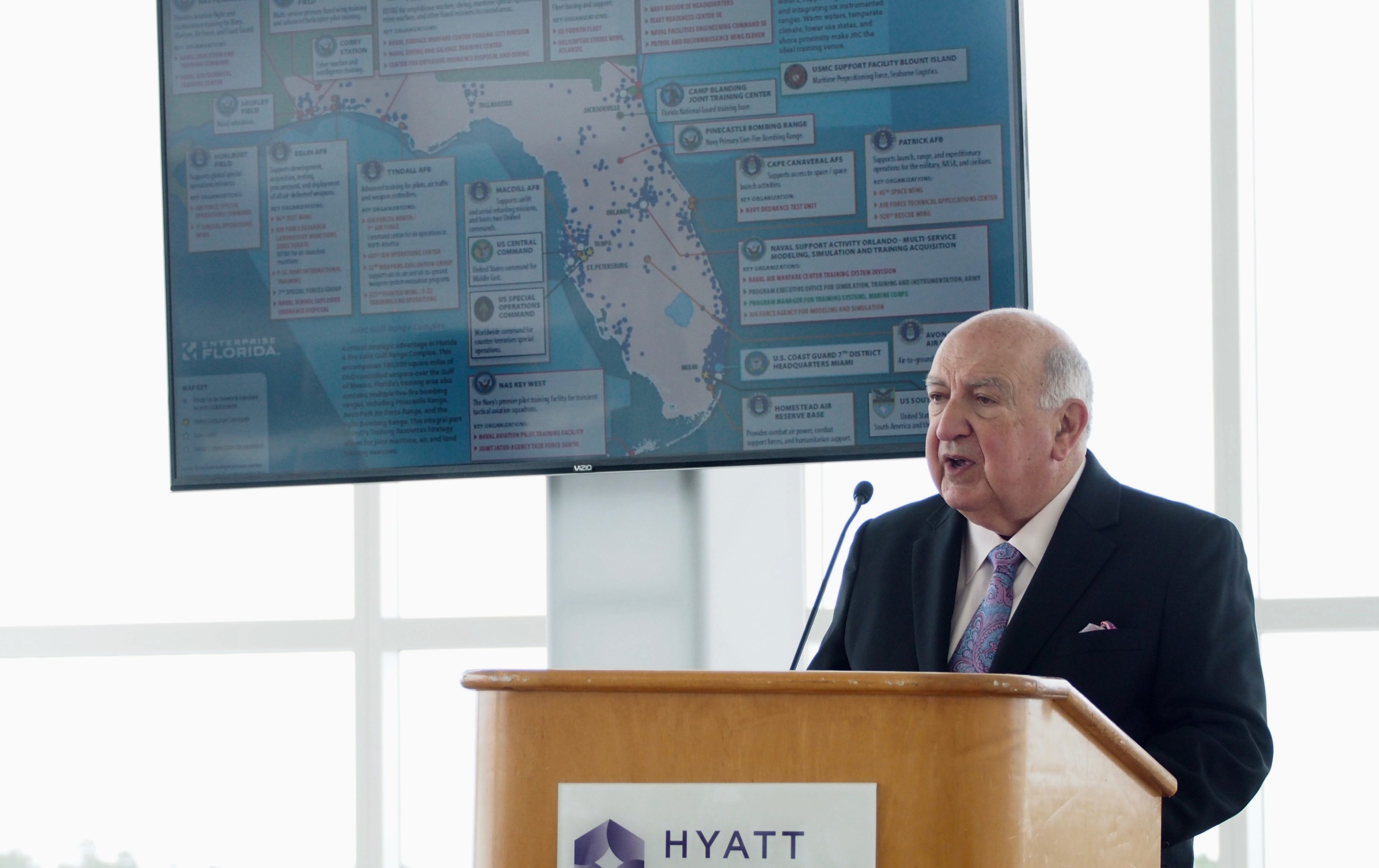 'We're going to keep on track until we're told to stop.'
On Tuesday the Air Force announced that Florida was out of the running for the new headquarters for the pan-military U.S. Space Command, but on Wednesday Space Florida essentially said: That's just the Air Force's opinion.
Florida's space promotion agency is continuing to put together a proposal to attract the new headquarters, which could house up to 1,200 military and civilian personnel, to Cape Canaveral, even though on Tuesday the Air Force released a list of selected finalist sites and none was in Florida.
Space Florida President Frank DiBello told the Space Florida Board of Directors on Wednesday afternoon that the Air Force's list of sites, including four in Colorado and one each in California and Alabama, was "their perspective."
"There was a [statement] yesterday, by the Secretary of the Air Force of their thinking on the initial sites. And that represent just their recommendations, and as you know there will be other, a lot of other, dialogue from DOD, the Congress and certainly the White House," DiBello said.
Until now the expectation was that the U.S. Department of Defense had given the Air Force, which runs the biggest portion of the military's space program, the authority to decide where the U.S. Space Command Headquarters would be placed.
Florida had begun its efforts to attract that headquarters early this year, shortly after President Donald Trump signed an order in December to re-establish the Space Command, which had previously existed from 1985 to 2002. In March, however, a leaked list of six preferred sites became public, not including any in Florida. Florida Gov. Ron DeSantis and other officials sought to dismiss the report, and Florida officials laid that on last Friday at a statewide summit on the state's efforts to get the command headquarters.
But on Tuesday the Air Force announced its six sites, and it was the same list reported in March.
Florida officials expressed bewilderment. On Wednesday they were continuing to dismiss it.
"We're still very much in the hunt as far as we're concerned," DiBello said, addressing, among others, Space Florida Board Chair Lt. Gov. Jeanette Nuñez. "We have a mandate from the governor and from you, and we're going to keep on track until we're told to stop."
"I share your sentiments as well," Nuñez responded.