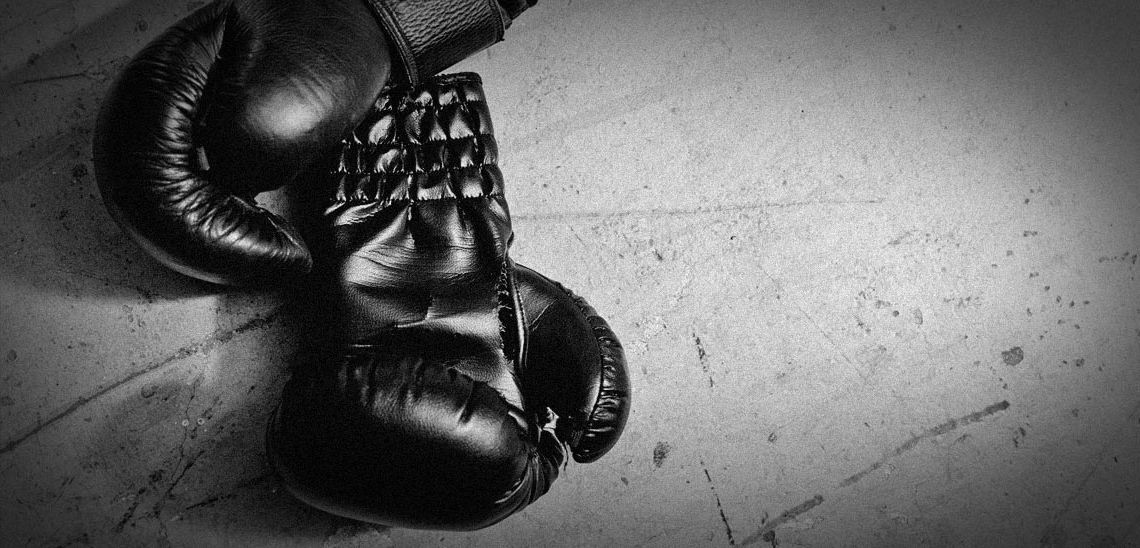 Saying goodbye to the Duval Democratic Party?
Requiem for a lightweight
Notice a homegoing feel in the air, a faint sugary smell of death?
You just might be feeling what Florida Times-Union scribe Nate Monroe observed in his "in memoriam" for the Duval Democratic Party.
"The party had a rare sickness with a debilitating symptom: As the city has become more competitive in statewide races, it has become less competitive in local ones. Former Tallahassee Mayor Andrew Gillum drubbed Gov. Ron DeSantis in Jacksonville, one of the Democrats' strongest showings in the city in years, but Duval Democrats couldn't find someone to challenge a partisan, divisive incumbent mayor of middling popularity just a few months later," Monroe charged.
Indeed, if Lenny Curry opponents managed criticism as sharp as that in Monroe's columns, well, maybe things would be different. Or perhaps not.
"Doctors were baffled by the party's deteriorating condition, and in the hours before Tuesday's City Council races, it was clear the party was headed for rapid decline," Monroe added.
Indeed, Republicans hold a 13-6 supermajority on Council … though there are caveats that make that more like a 15-4.
With the help of the Curry machine, Curry-crat Tommy Hazouri beat a Republican. He wants to be Council President. That won't happen if he crosses Suite 400.
Ju'Coby Pittman? Yes, she won, defeating another Democrat. Former Gov. Rick Scott appointed her to the seat … and Pittman thanked Scott in remarks Tuesday night.
Sure, Brenda Priestly-Jackson won. But that was the only Democratic win without an asterisk.
The former Duval Democratic Party chair, Lisa King, lost to another Scott appointee: Terrance Freeman.
And rising star Sunny Gettinger also went down in District 14 to the Curry machine.
It got so bad for Democrats (and good for Curry) that the machine trolled the opposition in some pictures after the vote came in.
We are #JaxOnTheRise #1City1Jax pic.twitter.com/swMwcHr40s

— Lenny Curry (@lennycurry) May 15, 2019
Perhaps it's all hubris, and the machine will get its comeuppance.
But it didn't happen at the ballot box.
'Ideologues' a problem
U.S. Rep. John Rutherford has evolved from a Donald Trump Republican as a candidate to something more rhetorically nuanced, as the Jax Daily Record reported.
"When I went to D.C., I knew there would be some frustration, but I've never seen an organization where the rules get in the way of doing the right thing so many times," Rutherford told the Federalist Society last week.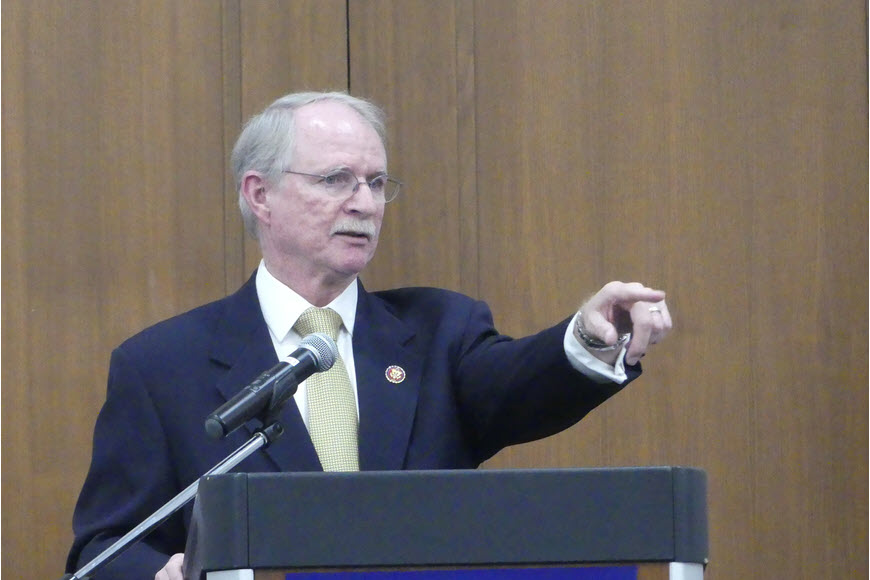 "And if they don't get 100 percent of what they want, they won't vote for a bill," he said.
"People ask me what can be done to help me in D.C. I say don't send another ideologue to Washington, send pragmatists. For institutions to work, the people who work in them need to work together," Rutherford said.
Watered down
Sen. Travis Hutson pushed for a stand-alone financial literacy class this Session. He got some of what he wanted, but as the Florida Phoenix notes, not enough.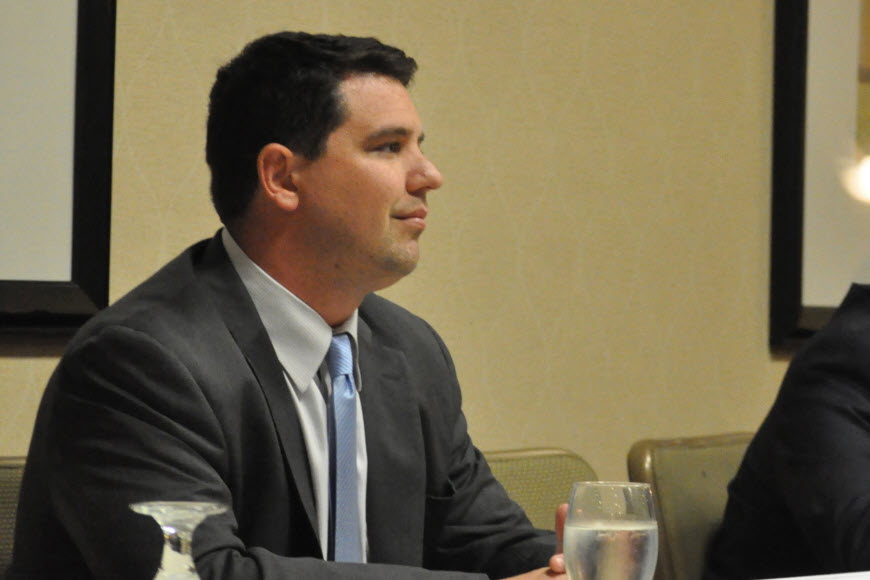 "The House and Senate did approve some legislation to require all school districts, moving forward, to offer a stand-alone financial literacy class — distinct from economics — beginning in the 2019-2020 school year. It would be an elective class worth at least one-half a credit," wrote reporter Diane Rado.
An elective class, not a requirement … which wasn't the St. Johns County Republican's vision.
The Hutson bill "outlined a list of essentials for financial literacy, including opening and managing a bank account; balancing a checkbook; being knowledgeable about credit scores and managing debt; completing a loan application; and understanding insurance policies, tax assessments, and income tax forms."
Firefighters honored
There is no stauncher ally to firefighters than CFO Jimmy Patronis. Wednesday found the Panama City Republican in Jacksonville surrounded by that cohort.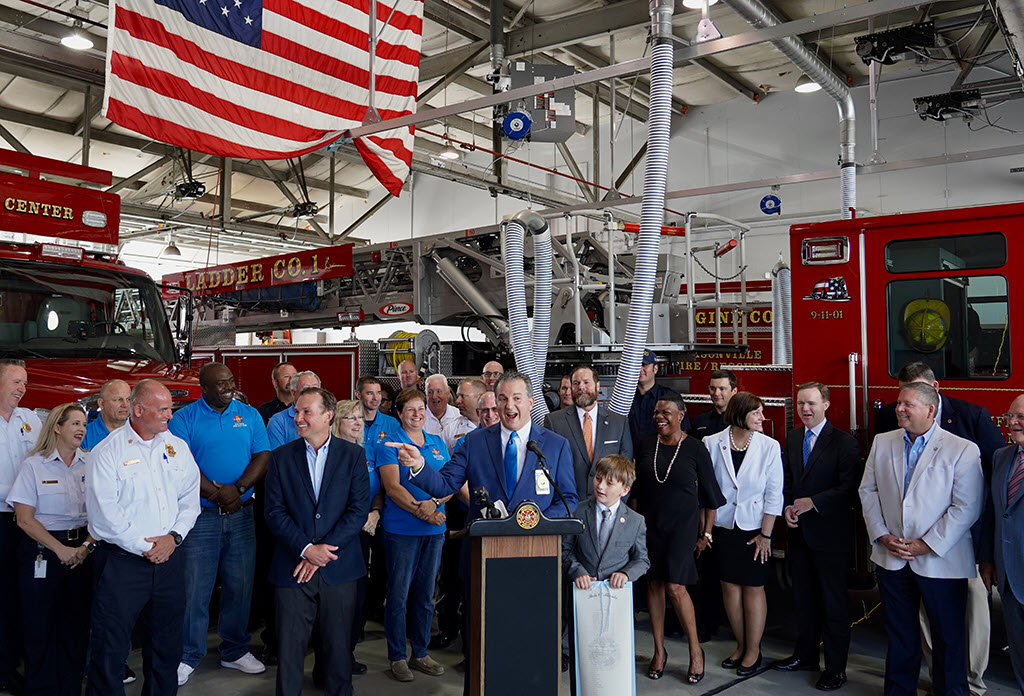 They were celebrating a legislative milestone: cancer benefits for Florida's firefighters, who hazard cancer risks beyond those of any profession. The bill passed unanimously and has been signed into law.
Patronis is "incredibly proud that our state is ensuring that firefighters get the benefits they both need and deserve as they battle cancer. These men and women protect our communities 24/7, 365 days a year."
"Mayor Curry, members of the Florida Legislature, and I gathered today to celebrate this legislative victory. Firefighters sign up for the job because they want to serve, even if it comes at the sacrifice of their own health. Now they will know that our state has their backs," Patronis added.
A word in Spanish
Via WJCT/News Service of Florida, reporting on a judicial decree mandating Spanish language ballots for elections next year.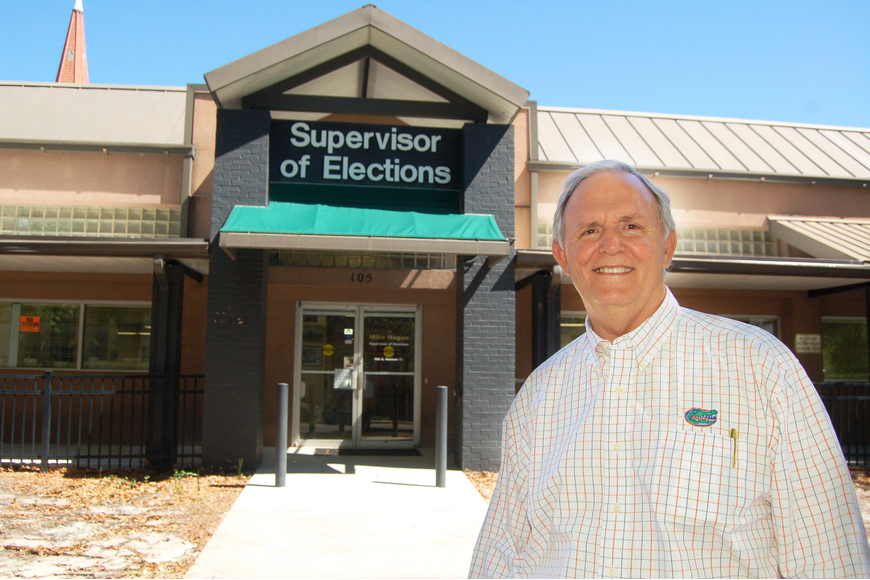 "A federal judge is requiring 32 counties — including Clay, Duval and St. Johns counties — to provide Spanish-language ballots and other assistance to Spanish-speaking voters in Florida's March 2020 presidential primary election," asserts the report.
"While the vast majority of supervisors of elections are upstanding professionals who follow the law and court orders, do difficult but necessary work under tight timelines, and are often subjects of multiple bouts of litigation, there may be some who selectively interpret parts of this court's orders or otherwise avoid compliance. This court will not hesitate to use every tool the law provides to enforce this order," asserted Chief U.S. District Judge Mark Walker.
Duval, Clay and St. Johns counties are all impacted.
Earlier reporting revealed Duval Supervisor of Elections Mike Hogan was not providing Spanish sample ballots.
Look who's stalking
Clay and Duval aren't just linked by a ballot-access edict, of course. As recent reports indicate, the Clay sheriff is being "stalked" by a former lover … who happens to be a Duval corrections worker.
Via WJXT, Clay County Sheriff Darryl Daniels "has accused a Jacksonville Sheriff's Office corrections officer he was previously involved with romantically of stalking him."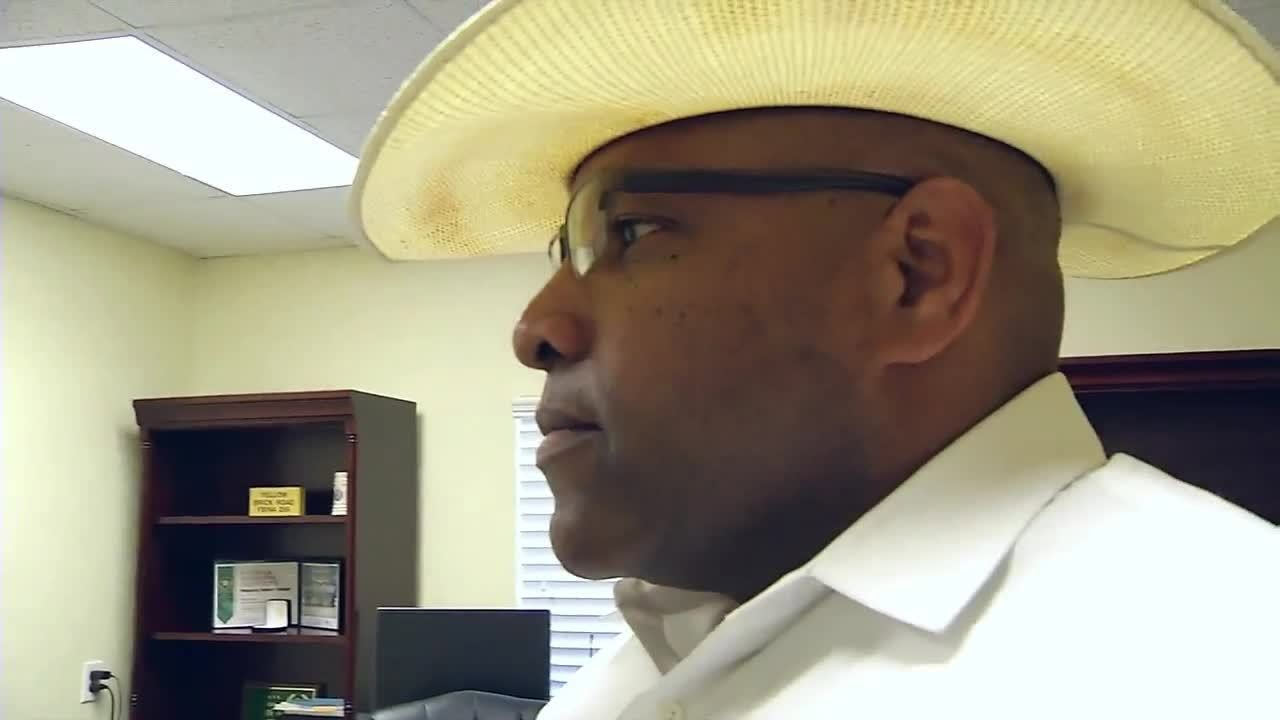 The report against Cierra Smith was filed May 6. Daniels had "great concern" about Smith following him in her personal vehicle.
Daniels, known for bravado on camera, practiced a different sort of bravado in his private life, per the 4th Circuit State Attorney.
"The sheriff has been having a long-term affair with a JSO officer (since 2012). Last week, the sheriff informed his wife about the affair, which led his wife to contact the woman and threaten to kill her. The woman then filed a report with JSO. Tonight (May 6), the sheriff was at a community event where the woman showed up and followed him when he left. The sheriff contacted his wife, who also began following the woman."
Daniels was a visible surrogate for DeSantis during the 2018 campaign, and all expectations are that he has a bright political future.
Daniels is in Washington D.C., and apparently could not be reached by phone to explain this mess.
Mother's Day violence
The Florida Times-Union reports that murder continues on a pace unlike any in recent memory.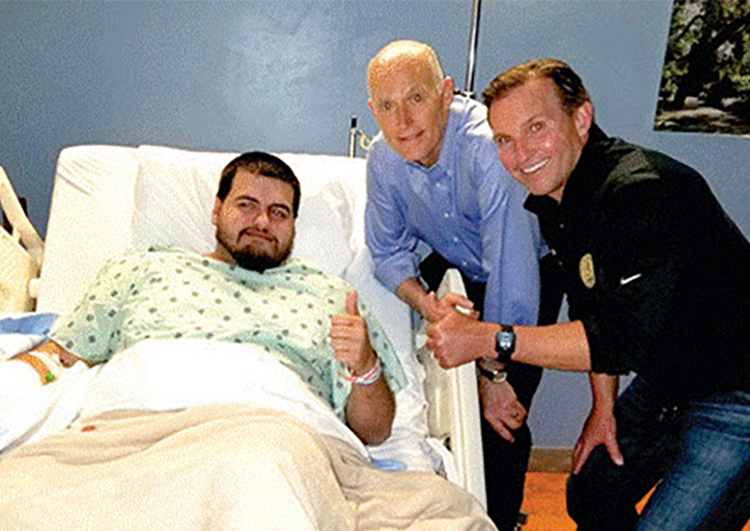 After last weekend, the city had seen 59 homicides since the beginning of 2019.
That compares to 39 at the same time in 2018.
Of those killed, 11 were under the age of 20.
Curry prioritized public safety in his two campaigns, and in all of his budgets thus far. But what's clear is that spending hasn't turned the tide as of yet.
Curry hired more police officers and put resources into crime fighting tools such as ShotSpotter and the Real Time Crime Center.
Clearly, safe streets are a work in progress, though.
Cold storage
Jacksonville's Murray Hill is on the cusp of potential revitalization, and locals are bristling at a proposal that would make self-storage units central to the main shopping district.
Jaxson Mag was there for a community meeting that drew such a crowd it required an overflow room.
"At the community meeting organized by Murray Hill Preservation Association (MHPA), the majority of the crowd took the opportunity to voice their displeasure at the idea of a self-storage center being the highest and best use for a high-profile neighborhood site that has been on the market for a year and a half," Jaxson's Ennis Davis asserted.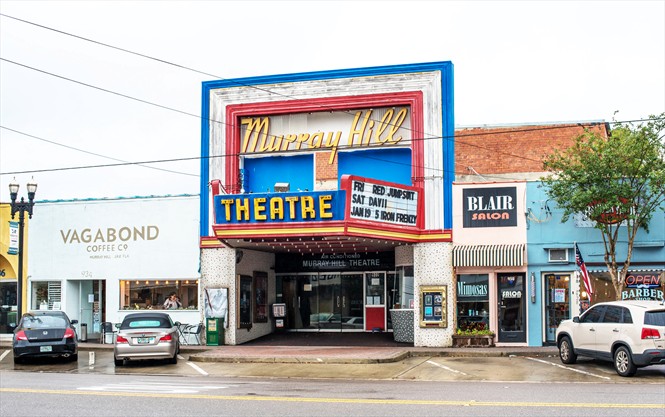 At the heart of the problem is Jacksonville's Paleozoic zoning code.
"Experiencing push back nationwide, many cities such as New York, Miami and San Francisco have restricted self-storage buildings to industrial districts. Others such as Charlotte have established zoning practices that require the bottom floor of self-storage buildings in mixed-use districts to include at least 50 percent retail, office or restaurant space. However, in Jacksonville, this type of use is allowed in CCG-1, meaning that a self-storage building could easily be constructed anywhere on Murray Hill's Edgewood Avenue," Davis wrote.
Jacksonville's zoning has not had significant updates for decades, despite peripatetic movements to make changes. And situations like that faced in Murray Hill are the result.
Ganja Gambit
Via Shelton Hull, the "weed" beat chronicler for Folio Weekly, some interesting analysis of the Jacksonville City Council's cannabis decriminalization bill.
Democrat Garrett Dennis filed the bill. The Mayor, Sheriff, police union (and so on) all oppose it.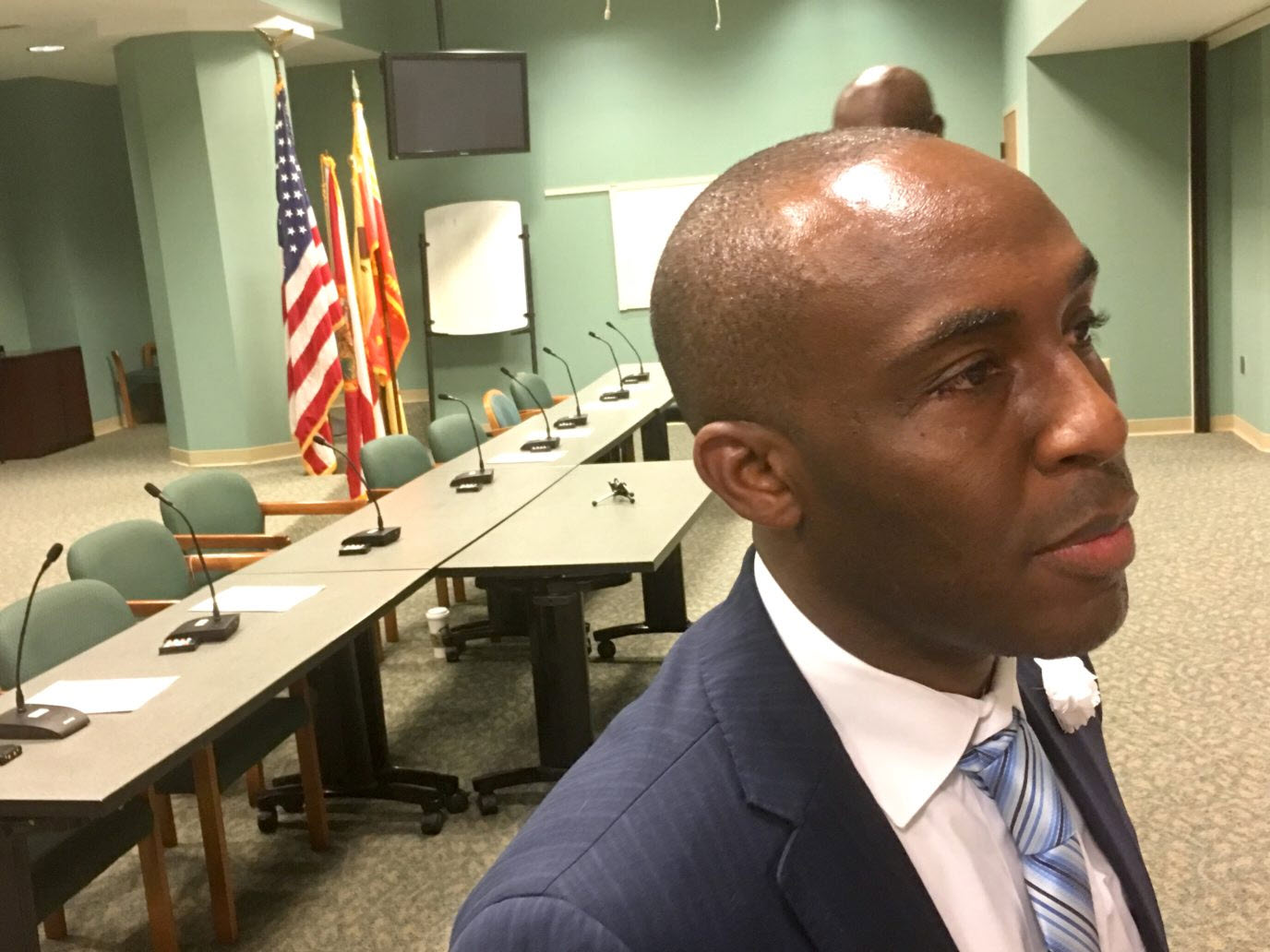 Hull's analysis is priceless here.
"Given Dennis' volatile relationship with the mayor (whose Twitter game is on fleek, and getting fleeker by the day), it's likely his bill will be rejected, maybe just for spite. Even if hearts and minds are on his side, mouths may not be," Hull writes.
"To say Dennis is in the wilderness is an understatement. At this point, dude's eating a tree bark breakfast and drinking his own tears through a LifeStraw, trying to find his way out using the sun, because he dropped his compass fishing barehanded," Hull adds.
The bill was introduced to the City Council this week, and well, that should make for some interesting committee discussions.
Catch a fire
A poll released Tuesday from the University of North Florida Public Opinion Research Lab says that Jacksonville Beach residents may want Jacksonville to provide fire services.
And they want a popular vote to ratify it.
Of all respondents, 61 percent want a referendum to decide the proposition. That includes 67 percent of Democrats and 58 percent of Republicans.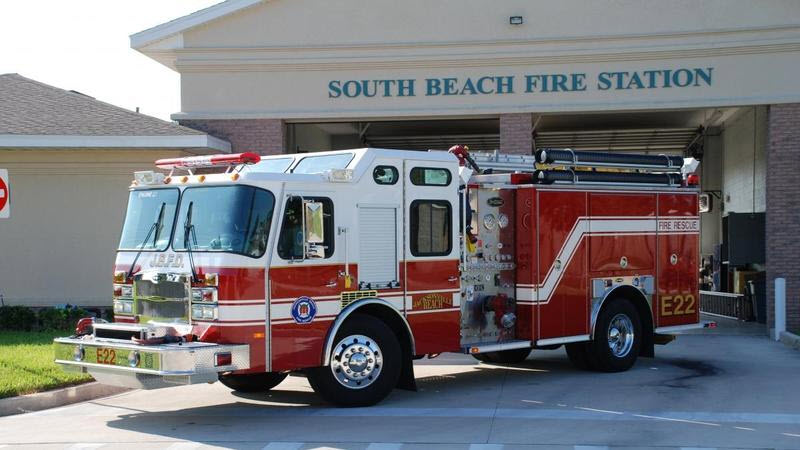 The spread is a little more narrow when it comes to the actual proposition at hand, which shows 46 percent support contracting fire services out, and 41 percent in opposition to paying Jacksonville $2.2 million a year to start a 20-year agreement.
"There is a lot of uncertainty that revolves around this agreement, especially on how the City of Jacksonville will comply contractually over time," said Andrew Hopkins, assistant director of the Public Opinion Research Lab at UNF. "Even though there isn't a majority push one way or the other on this issue, there is a majority of Jax Beach residents who would like to see a referendum."
The proposal, as WJCT reported in April, has pluses and minuses. Merging the departments would slow response times, but offer more professional opportunities for the beach town's firefighters, and would ease the burdens created by "mandatory overtime."
That referendum would have to happen this year, or else it would be held on the 2020 General Election ballot in November.
Loungin'
Via Yahoo!, news of a hot new club … so to speak … opening at the Jacksonville International Airport.
"The Club JAX, opening today, gives travelers the opportunity to replenish with new food & beverage options, refresh with a shower and stay productive and connected," asserts the article.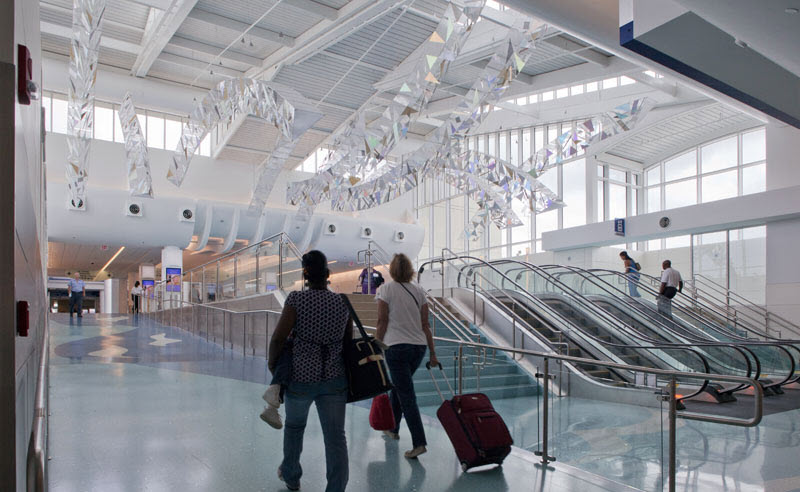 "Located in Jacksonville Airport's Main Concourse across from the TSA checkpoint, the nearly 3,000 square-foot lounge provides available seating for up to 52 airport guests. Visitors will enjoy floor-to-ceiling windows overlooking the runway, providing a front-row view of the daily "air show" of the 125th Fighter Wing of the Florida Air National Guard, stationed at Jacksonville International Airport."
The club will convey a "sense of place," including pictures of local landmarks.
"We are excited to welcome Airport Lounge Development's The Club JAX as our first shared-use lounge," said Mark VanLoh, CEO of Jacksonville Aviation Authority. "With the addition of The Club JAX, all passengers, regardless of which airline they fly, will experience a premium lounge offering that caters to their individual needs. We believe Jacksonville travelers will find The Club JAX a place of relaxation before their next flight."
Personnel note: Blocker goes to the dogs
St. Johns County Commissioner Jeremiah Blocker is the new executive director of the Association of Service Dog Providers for Military Veterans (ASDPMV).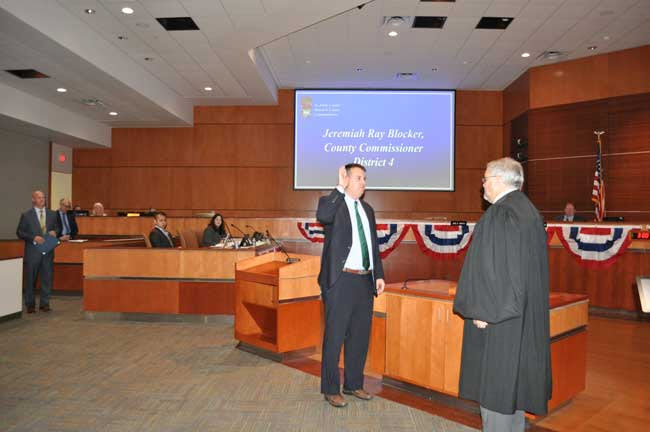 "I look forward to this new chapter in life that affords me yet another opportunity to do what I love — lead for our brave military and veteran community," said Blocker. "As the executive director, I'll continue to elevate ASDPMV to ensure our veterans in need receive the highest quality service dogs to help them lead productive, meaningful lives as some of the most honorable American citizens."
ASDPMV board member Rory Diamond (who will join the Jacksonville City Council July 1) lauded the move.
"Jeremiah will bring the vision and leadership ASDPMV needs to make our association even stronger for our nation's heroes seeking service canines," Diamond said.
Diamond's K9s for Warriors is a member of the larger organization.
Trade or big bucks?
With the opening of training camp two months away, the Jaguars can point to improvements on the offensive side, but some uncertainties on defense. The decision by weakside linebacker Telvin Smith to sit out 2019 was a shock, but Jacksonville is better equipped to handle a loss at linebacker than they would in the secondary, especially Jalen Ramsey.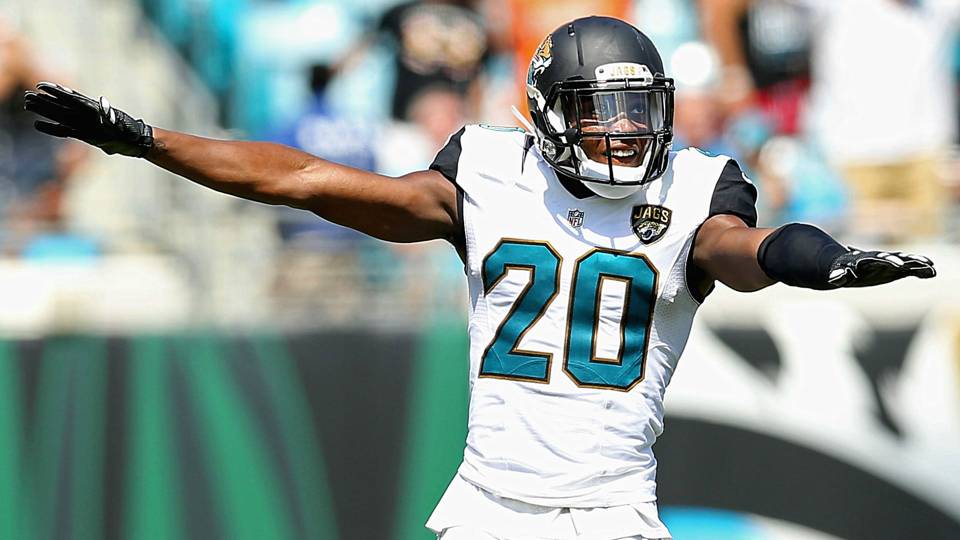 The trash-talking All-Pro has been the source of much intrigue during the off-season with rumors surfacing the Jaguars might consider trading their most visible player. While his 2018 season may not have been up to Ramsey standards, his November interception of Pittsburgh's Ben Roethlisberger in the end zone is a solid reminder of how good he is.
The Jaguars insist Ramsey is going nowhere. He still has three years remaining on his contract but is angling for an extension, and general manager Dave Caldwell said there is no way they would trade him.
Is Ramsey untouchable? New York Giants' fans thought Odell Beckham Jr. fit that criterion, but the Giants' brass ultimately thought sending him to Cleveland was a good idea.
While trading away the key to your defense seems far-fetched, the best way for Ramsey to get an early contract extension is to have a year as he did in 2017. He can talk all that he wants, but All-Pro players get paid for the walk.
Just ask Dolphins' cornerback Xavien Howard, who led the league in interceptions last year as a third-year player and recently signed a record contract extension. Ramsey now has some leverage if he returns to All-Pro form.