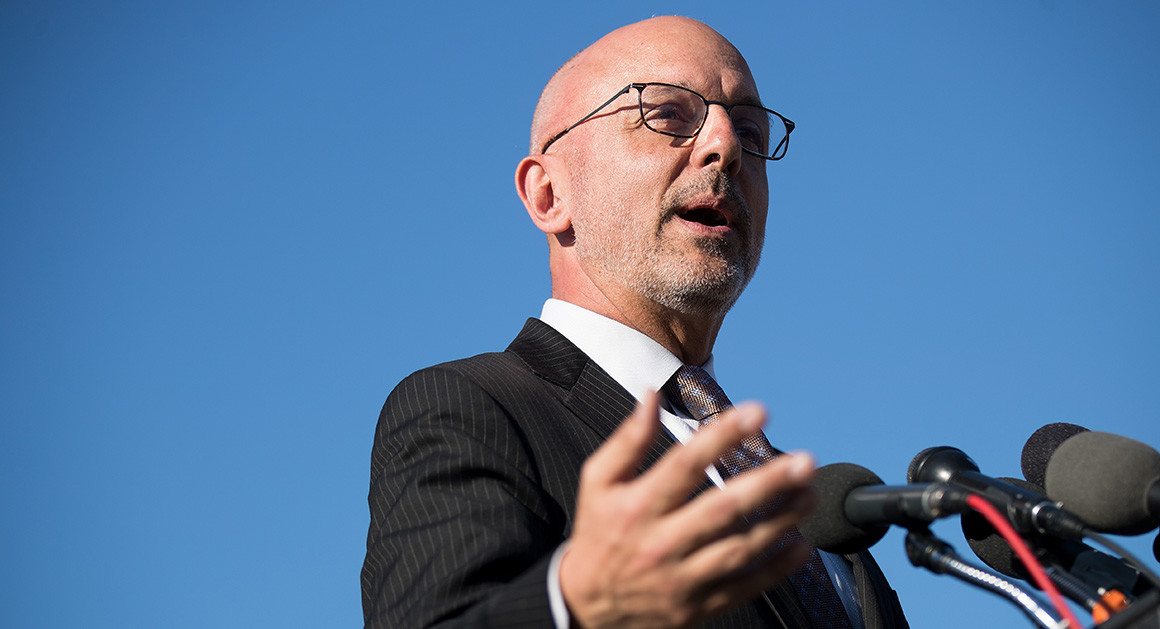 "This gun safety policy has earned bipartisan support from across the country."
A bipartisan bill introduced by U.S. Rep. Ted Deutch Thursday aims to push states to enact "red flag" laws, which permit authorities to confiscate guns from individuals considered a danger to themselves or others.
The legislation, titled The Jake Laird Act of 2019, is named after a red flag law passed in Indiana back in 2005. Laird was a police officer killed in a 2004 shootout after responding to an active shooter situation.
That shooter had his guns confiscated just five months before the incident, but they were returned, as no law authorized police to hold them.
Indiana followed up on that incident by passing the Jake Laird Law. Several other states, including Florida, now have their own version.
Florida lawmakers passed a red flag law following the 2018 Parkland shooting. Now, Deutch wants to incentivize all 50 states to join in.
"Just last year, Florida and seven other states passed different versions of extreme risk protection order laws, giving law enforcement life-saving tools to intervene when people may pose a threat to themselves or others," Deutch said.
"When law enforcement investigates and finds a threat they should be able to act to keep our communities safe. This gun safety policy has earned bipartisan support from across the country. Congress should encourage and support even more states to adopt this policy that has already proven to save lives."
Joining Deutch in introducing the legislation are Republican U.S. Reps. Susan Brooks of Indiana and Fred Upton of Michigan, along with Democratic U.S. Rep. Debbie Dingell of Michigan.
The bill was first introduced in the previous Congress, but went nowhere. The Democratically controlled House will have an easier time passing the bill, but it's unclear whether the GOP Senate would be on board.
"Red flag laws save lives and are already working in states across the country, including Indiana and Florida, to prevent devastating losses of life," Rep. Brooks said.
"I am proud to reintroduce this bipartisan gun violence reduction tool that will help us better avoid situations that could jeopardize the lives of our loved ones, friends, and neighbors while also protecting individual constitutional rights."
The legislation doesn't nationalize red flag laws. Rather, it offers grants to states which pass those laws on their own.
The new federal bill is also backed by the Indiana State Fraternal Order of Police.
"The Jake Laird Act is a common sense approach to keeping firearms out of the hands of those who have no reason to have them and who could harm themselves or others," said Bill Owensby, the group's president.
"Anything that can be done to keep our first responders safer makes our citizens safer."