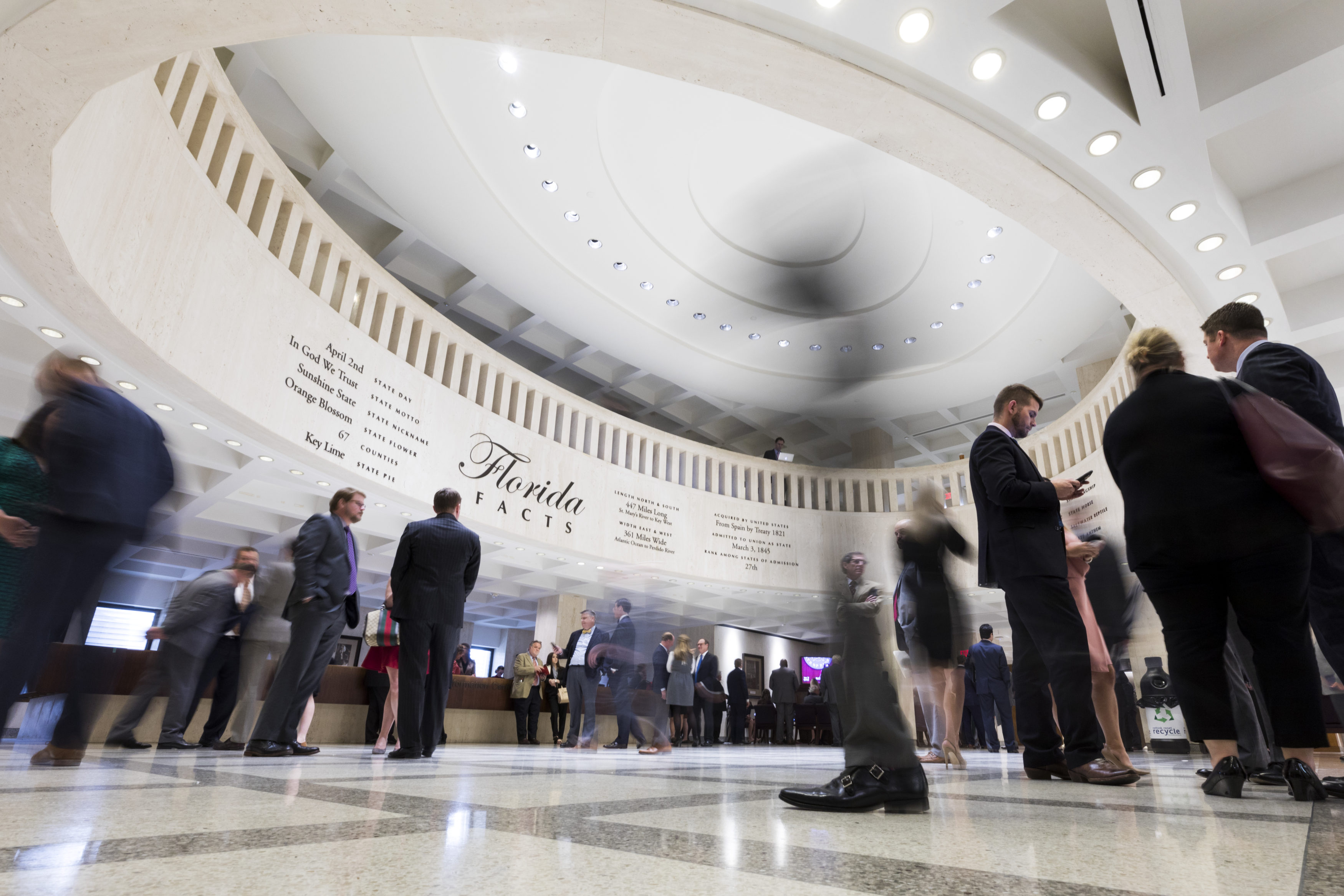 The firm pulled down as much as $6.34 million from its 200-plus clients.
With all compensation reports in, Ballard Partners was the top-earning lobbying shop during the first quarter of 2019.
The 22-member firm pulled down as much as $6.34 million from its 200-plus clients between New Year's and March 31, with $3.44 million of that flowing in through legislative lobbying and the $2.9 million balance collected lobbying the new Governor and Cabinet.
Brian Ballard and his colleagues had a number of clients break through the $50,000 cap on range reporting, including UF Health Shands, which paid $84,000 over the three-month stretch.
If each of the firm's clients chipped at the mid-level of their reported ranges, Ballard Partners would have earned nearly $4.6 million.
Their executive effort was the best in the business, outpacing No. 2 Southern Strategy Group by more than a $500,000 when using top-end earnings estimates and by $700,000 based on median figures.
SSG's effort was buoyed by as much as $3.45 million in legislative lobbying pay. Tack on their $2.33 million exec report, and the firm raked in as much as $5.78 million.
Depending on how the number's shook out, SSG may have been the top earner in legislative lobbying compensation.
The firm's earnings floor was a skosh lower than Ballard's, as was their median estimate, but they hold a slim lead at the high end. If each client paid top dollar, however, Southern Strategy Group eked out the W.
Ballard Partners and Southern Strategy Group consistently battle for the top spot in overall pay.
Last year, less than $1 million separated the two firms on the earnings charts, with Ballard Partners recording $22.1 million in receipts to SSG's $21.2 million.
If only legislative lobbying is taken into account, the quest for the top spot becomes a three-way race with Ron Book, whose three-member firm snagged first place in legislative pay in Q4 2018.
In the first quarter, he and partners Rana Brown and Kelly Mallette earned up to $2.87 million in legislative lobbying pay, which was good enough for the No. 3 spot.
Using median figures doesn't move the three-member firm up the polls, though it does shrink the gap considerably — on that chart, Book and Co. are within $100,000 of earning first place.
Adding in executive lobbying pay puts Book's max earnings at $3.6 million and drops the firm down to fourth place overall, with Capital City Consulting taking third.
CCC notched up to $4.3 million in pay for the opening quarter, with up to $2.5 million coming in via legislative lobbying and $1.77 million more coming in via executive branch lobbying.
CCC's Q1 reports far outweigh their performance for the first quarter of last year, which included the whole of the 2019 Legislative Session. They also put Nick Iarossi, Ron LaFace and the rest of the CCC team on pace to crack their 2018 max compensation total of $14.8 million.
Rounding out the Top 5 was GrayRobinson, which scored up to $3.25 million in earnings between its two compensation reports.
The firm, which recently expanded to Washington DC, netted up to $1.71 million in legislative lobbying pay and invoiced up to $1.54 million more for executive branch lobbying work.
Its median earnings estimate weighs in at $1.95 million. Depending on where the firm's earnings fall in the spectrum, it could have an impact on the top 5.
Ballard Partners, Southern Strategy Group, Capital City Consulting, Ron Book and Gray Robinson are no strangers to the Top 5 list. And though they fell short in Q1, neither is Greenberg Traurig.
The international law firm brought in a maximum of $2.9 million in Q1, including $1.6 million in legislative earnings and $1.3 million in executive pay. Their median earnings, however, match GrayRobinson's at $1.95 million.
All Florida lobbyists and firms are required to report their incomes on a quarterly basis. Reports for the first quarter were due May 15.