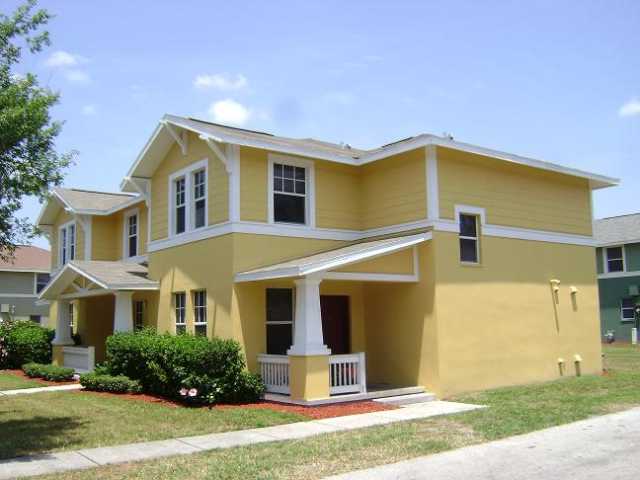 "When you say 'yes' it comes with the obligation to stand up for the marginalized."
Three St. Petersburg Housing Authority Board members will be removed from their volunteer positions after the City Council upheld six counts of complaints against them including breaches of Sunshine Laws, excessive absences, failure to file annual reports and misuse of property, among others.
Council members voted unanimously, with Council member Brandi Gabbard absent, on almost all of the allegations levied against board members Delphinia Davis, Harry Harvey and Ann Sherman White.
The move came during a mandatory quasi-judicial hearing with City Council Thursday after Mayor Rick Kriseman sent a letter to the board members last month informing them of their removal.
Kriseman's action came after a Tampa Bay Times investigation discovered the housing authority board had approved a 7 percent pay raise for its CEO, Tony Love, despite complaints about his management style. Love reportedly admitted he screamed at staff and on one occasion directed them to perform work for his fraternity. The board bumped Love's pay from $140,000 a year to $150,000.
The board approved Love's pay raise after it ordered the CEO to undergo management training and he completed that process.
Kriseman's administration subsequently found board members, particularly the three he seeks to remove, did not disclose the issues.
The board also allowed Love to live in low-income housing despite his high salary, a move which was later cited by the U.S. Department of Housing and Urban Development that said the board allowed unauthorized use of Authority-owned property, according to the Times.
Kriseman also accuses Sherman White of repeated absences.
The City Council decisions were broken down into individual votes for each commissioner on each complaint. Not all commissioners were accused of all complaints.
The first count involved all three commissioners and concerned the group's failure to submit required annual reports going back to the 90s. However, City Council took action only on reports for fiscal years 2016-2018 and only 2017 and 2018 for Sherman White, the two years for which she served.
"I would find all three of the commissioners guilty on that count even if they somehow missed it in the commissioner handbook or in other statutes that refer to it, it had specifically been discussed in meetings that we had where commissioners were present," said City Council member Amy Foster.
Council member Darden Rice was the only no vote on that count, noting she thought responsibility for completing those reports fell on the Housing Authority attorney and Executive Director.
The second count concerned only Sherman White over here excessive absenteeism. An investigation found she was absent from 40 percent of all board meetings in 2018 and either late or absent in 60 percent of them.
"This particular count is very saddening to me," said City Council Chair Charlie Gerdes. "Yes, it's voluntary. But when you say 'yes' it comes with the obligation to stand up for the marginalized, to stand up for those that are in the shadows that we are trying to let the sun shine on. She let us down on this one."
All seven Council members voted to uphold her removal based on absenteeism.
Present Council members also unanimously upheld allegations that Commissioners Harvey and Davis "misused" Housing Authority property by allowing Love to live in authority-owned housing for nine months. That housing is intended for low-income residents.
"These units are for affordable housing for people earning no more than 80 percent of the area median income. At Mr. Love's salary, he was at 442 percent of the median income," said City Council member Ed Montanari. "When there is a vacancy at these apartments, it's also state that they're usually filled within a month."
City Council also unanimously upheld allegations that Davis and Harvey failed to provide adequate information about Love's performance review prior to the board voting to raise his pay and against Sherman White for voting in favor of that raise knowing she was missing information pertinent to that decision.
The board also unanimously concurred with allegations against Harvey and Sherman White that they held public meetings without proper public notification and failed to meet a quorum in at least one meeting.
The entire proceeding lasted nearly three hours. Council members heard from several community members who spoke in favor of the three commissioners facing removal. Those individuals accused the Kriseman administration of playing politics and being overzealous in his application of his authority.
"This has probably been one of the most egregious attempts at tyranny that I've experienced in my [tenure,]" said St. Petersburg NAACP President Maria Scruggs.  
None of the speakers were able to complete their arguments because they did not directly relate to the allegations against the commissioners. However, in a lawsuit seeking to block the city from removing the commissioners, the board members contended Kriseman was trying to replace commissioners with those who would support his administration's goal to "provide housing for individuals who have a substantially greater income than the individuals whom the SPHA is supposed to serve."
That allegation centers on Housing Authority plans to purchase property in Jordan Park to provide additional low-income housing.
None of the three removed board members attended the meeting nor did they provide written responses to the allegations against them.
After the votes, Rice suggested city staff reach out to the Pinellas County Housing Authority to help the St. Pete agency through its transition and selection of new board members. She also hinted at a CEO change.
"As the St. Pete Housing Authority may go through even more transitions, likely with the [CEO,] I think that the Pinellas County Housing Authority is a well-regarded board that has a lot of experience and can provide a steady hand," Rice said.
Deputy Mayor Kanika Tomalin said the administration could make that suggestion, but they did not have authority to force any transition efforts for the St. Pete Housing Authority.