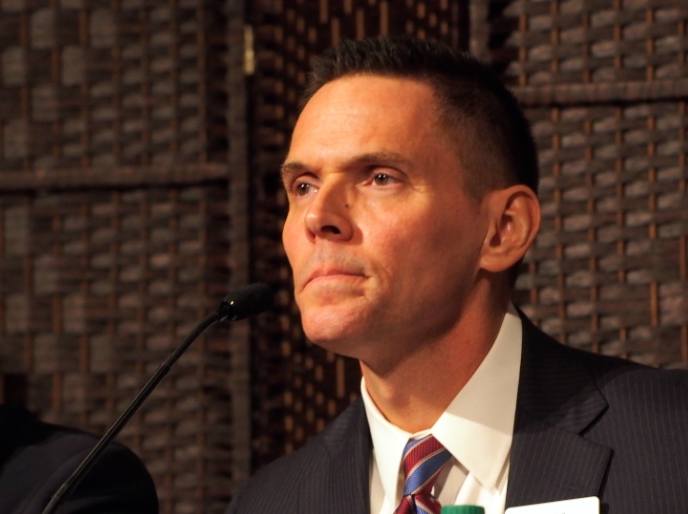 "Turns out, he didn't raise a dime!"
The Democratic Congressional Campaign Committee never misses a chance to knock Republican Florida Congressman Ross Spano.
The DCCC on Friday chastised Spano's 2020 campaign for defending its lack of grassroots support with a comment that appears to make that support look even grimmer.
At issue are reports of Spano's first quarter campaign earnings that found the Congressman had raised just $1 "from the grassroots." An analysis of campaign contributions found only one donation to his campaign less than $200 and that was for just $1. His first-quarter earnings totaled nearly $100,000.
But the Spano campaign later clarified, that wasn't actually a contribution.
"The $1 donation was a test to ensure our systems were working post-swearing in," Spano campaign spokeswoman Sandi Poreda told Roll Call earlier this week. "Obviously, grassroots support is a critical component to a successful campaign."
The DCCC found that laughable, according to a press release the group issued Friday.
"The DCCC would like to issue a formal retraction," the email quipped. "We're sorry for claiming scandal-plagued Congressman Ross Spano raised just $1 from the grassroots. Turns out, he didn't raise a dime!"
The email mocked Poreda's comment that "obviously" grassroots support is key.
"Obviously," they wrote. "Also, most people understand the law of holes: if you find yourself in one, stop digging. Clearly, Congressman Spano is not one of those people."
The DCCC claims Spano's lack of small-dollar contributions translates to a lack of support. The group has been hammering Spano ever since he won his Congressional District 15 race last year. Poreda rebuked that criticism saying it was "still early in the re-election cycle."
Their complaints stem from a campaign finance controversy in which Spano admittedly accepted $180,000 in personal loans, which he then used for his campaign, a clear campaign finance violation Spano subsequently admitted to. Spano has since claimed he's repaid those debts. Those repayments are not yet reflected in finance documents, but his campaign claims they will be posted on reports due this month.  
So far one Democrat is challenging Spano, Loretta Miller.