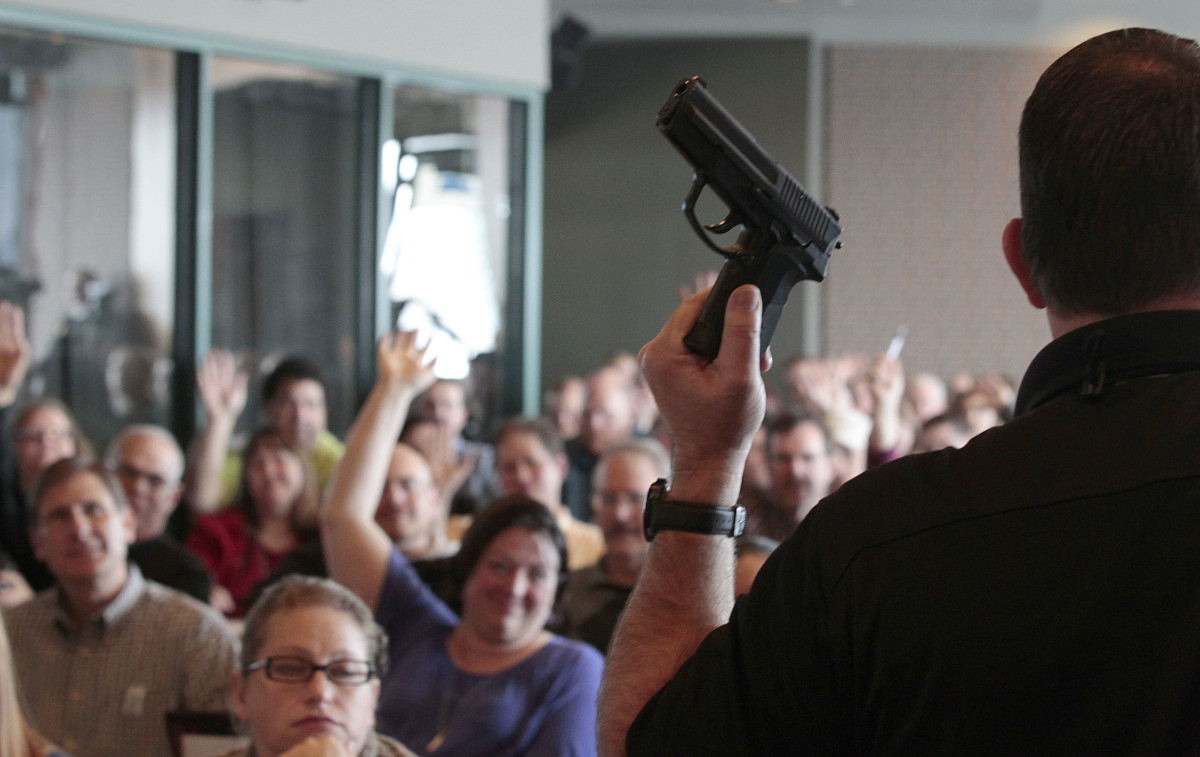 It's the start of a new ad series targeted at minority voters.
Democrats lost the fight in the Legislature on the issue of allowing teachers to be armed. Now, the Florida Democratic Party (FDP) is turning to an ad campaign to push minority school districts not to sign off on such a move.
It's the start of a new yearlong ad series by the FDP targeted at minority voters.
A bill approved by the GOP-controlled Legislature (SB 7030) allows for school districts to permit teachers to join the state's Guardian Program. That would enable a teacher to be armed after undergoing a 144-hour training program.
The new FDP ad will be in African American newspapers. It urges voters to lobby their school board against expanding the Guardian Program.
"Florida Republicans passed a bill that could put thousands of guns in schools," the ad reads.

"Call your local school board and tell them you oppose giving teachers guns."
The ad then follows with phone numbers of those school board members.
The first ads are part of a new series from the FDP: "Don't Fear The Future. Fight For It."
Florida Democrats say they're aiming to highlight policies approved by Republicans which hurt minority communities.
Topics in upcoming ads include a new private school voucher program Democrats argue hurt the state's public schools (SB 7070) and implementing legislation for Amendment 4 (SB 7066) that requires ex-felons to pay court fines and restitution before having their voting rights restored, save some exceptions.
Democrats have called that measure an act of "voter suppression." Republicans have pushed back hard against those characterizations.
FDP Chair Terrie Rizzo also added a statement on the motivation for the new slate of ads to be released in the lead-up to the 2020 election.
"The Florida Democratic Party will continue to expose the harm Donald Trump, and Republican policies inflict upon our communities," Rizzo said.
"This ad campaign highlights the fact that Donald Trump and Florida Republicans are fighting for policies that put our children in harm's way, defund education, restrict voting rights that erode the voices of black and brown communities across the state. Democrats have a path forward that lifts all of us up, and this ad campaign allows us to make our case directly to voters."