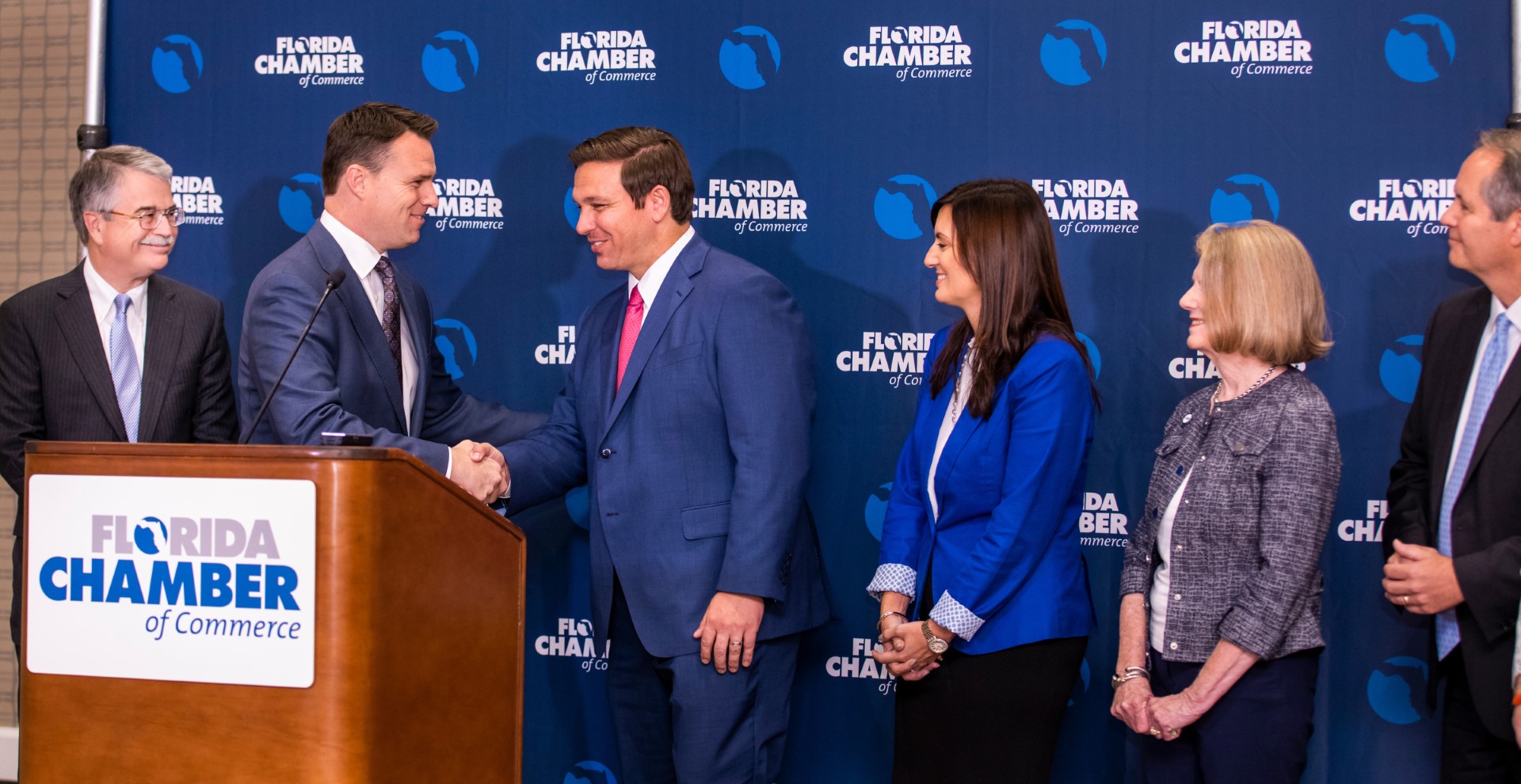 Ninety-eight lawmakers earned an A or B and 59 members earned a C, D or F
Students aren't the only people taking home grades this time of year.
The Florida Chamber on Tuesday released the "2019 Legislative Report Card," giving a letter score from A to F to state lawmakers based on their votes during Session, which ended earlier in May. 
The annual score sheet — a frequent practice among groups looking to influence lawmakers — shows how the priorities of the Florida Chamber, a massive business-advocacy organization, fared during Session.
This year's verdict? Pretty well.
House and Senate members performed well, with the GPA from both chambers coming in at just more than 79 percent. With Republicans in control of both chambers, 98 lawmakers earned an A or B and 59 members earned a C, D or F.
The Chamber in a news release said it sought to address "competitiveness issues" like "property insurance, lawsuit abuse, regulatory and targeted tax reforms" during Session.
A key insurance reform passed by the Legislature this year targeted lawsuit abuse stemming from assignment of benefits — or AOB — agreements. The Chamber supported that successful legislative push, which has met resistance in prior years.
The Chamber news release also praised lawmakers for a "renewed focus" on health care, workforce training and apprenticeships, transportation, grid hardening, and autonomous innovations.
Chamber vice president David Hart said the report card "is a fantastic tool for families, small businesses, taxpayers and voters to know if their elected officials voted in support of lowering the cost of living and reducing the cost of doing business, while also preparing for Florida's future."
The Florida Chamber presented lawmakers with its legislative agenda ahead of Session, which began in March. The group prioritized policy solutions with an eye toward facilitating competition and other tenets of the free market belief system.
The Chamber is not a partisan organization, but the grades do trend along party lines. Top Republicans House Speaker Jose Oliva and Senate President Bill Galvano both took home A's, for example. Meanwhile, very few Democrats scored better than a C, and none received an A grade.
The Chamber reviewed about 4,000 votes from Session to arrive at each member's grade. Before each vote, members received notices from the Chamber that the organization would score their action.