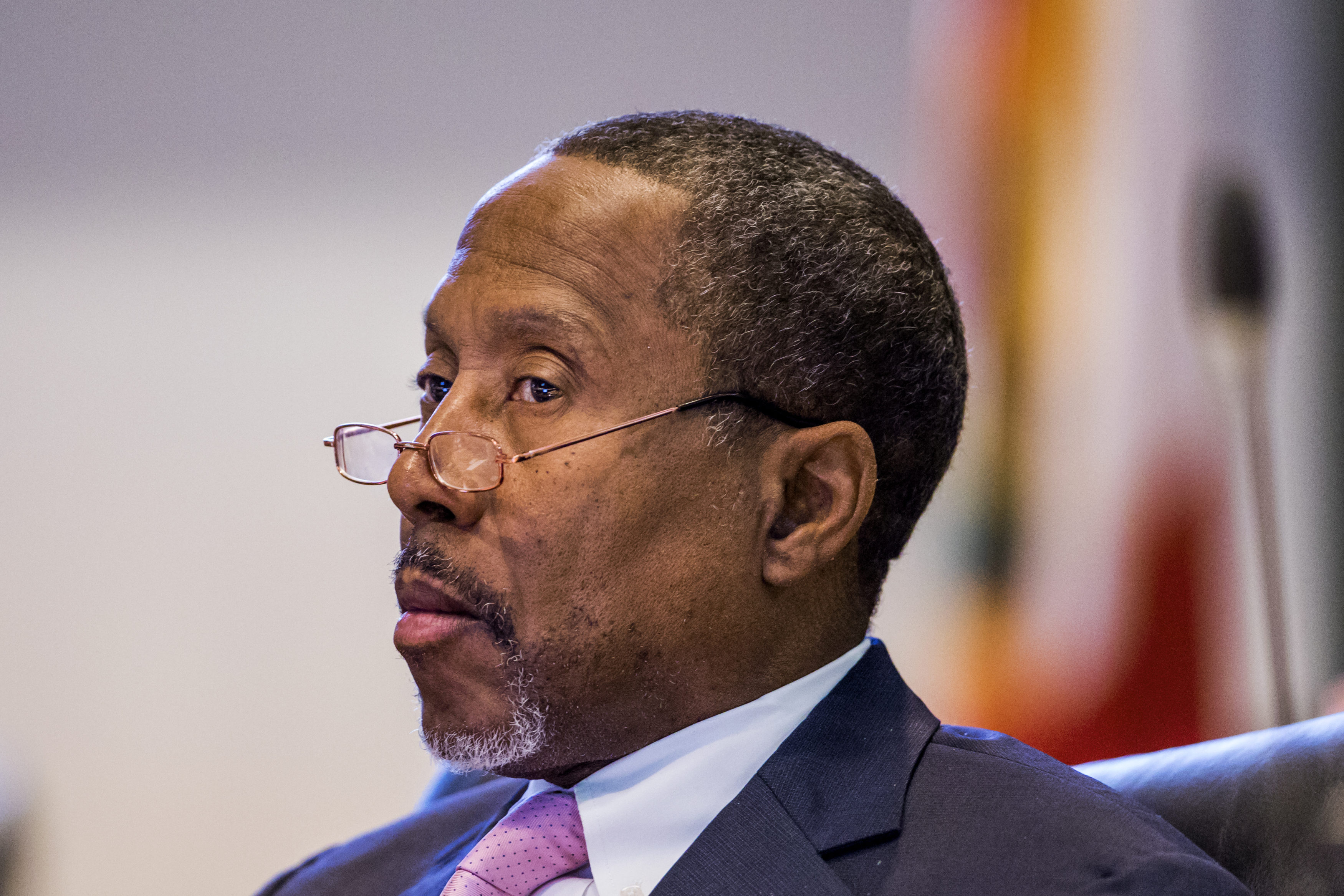 "I don't think the voter intended for financial barriers to prevent a person from voting."
State Sen. Darryl Rouson slammed the Republican-controlled Legislature Tuesday over its decision on how to implement Amendment 4.
The amendment was supposed to automatically restore voting rights to ex-felons after they completed their sentences, with exceptions for murder and certain sexual crimes. But the Legislature stepped in to provide some caveats.
Now, those same individuals must first repay any court costs, fines, fees or restitution before reclaiming their voting rights.
Speaking on WMNF Community Radio's Radioactivity program with Rob Lorei, Rouson called the implementation bill the Legislature approved an obfuscation of the will of the voters.
"I don't think the voter intended for financial barriers to prevent a person from voting," Rouson said.
He stopped short at calling it a poll tax though.
"That's inflammatory," Rouson said. "For a poll tax, there has to be certain intent behind it to keep someone from voting. I don't think a judge has that in his mind when he sets a fine, a fee or a court cost."
An estimated 1.4 million people in Florida are eligible to have their rights restored. Some of those might not be able to resume their voting rights because they have lingering fines to pay.
The radio show on which Rouson spoke takes calls from listeners. The first call of the show came from a man who went by the name Sheppard. He supported the Legislature's decision to tie financial obligations to rights restoration, angrily arguing that if a victim suffers a financial loss as a result of a crime, they should absolutely have to pay it back.
"If you can't do the time, don't do the crime," Sheppard said.
Rouson agreed but said those obligations shouldn't be a part of the requirements for restoring voting rights. He suggested things like payment plans and offering possible victim forgiveness.
"And there ought to be alternatives like community service," Rouson said.
Rouson also offered a loophole to voters that will close this summer.
"They need to register. They need to try to vote," Rouson said.
The implementing bill doesn't take effect until July 1 and lawmakers included in the implementing bill language granting what Rouson described as "amnesty" to ex-felons who register even if they still have financial obligations lingering.
Rouson also weighed in on the Legislature's controversial expansion of its Guardian program. The program initially paved the way to have armed security or law enforcement in every school. This year the Legislature added to that the ability to let teachers carry guns on campus if they meet a series of requirements including completing a 144-hour training course. Individual School Districts would decide whether or not to opt into the program.
Hillsborough and Pinellas counties have both said they will not.
Still, Rouson was appalled by the GOP-led efforts seeming dismissal of survivors from Marjory Stoneman Douglas High School in Parkland.
"They said two things. Don't arm our teachers. They also said ban assault weapons and we ignored them. We have now done what they asked us not to do," Rouson said. "Children want to feel like they can approach their teacher to ask a question, to talk about information."
Rouson was even more angry that Republican lawmakers shut down an amendment that would have required bias training for teachers choosing to be Guardians. The idea behind that was to protect against potential incidents where teachers shoot an unruly student even if they didn't pose a direct physical threat.
"Not only do I fear that, we can expect that because these are human beings teaching our children," Rouson said.
He said without proper training, teachers "could mistake defiance for reticence" or "miscommunication as an aggressive or assertive maneuver."
Rouson also spoke against the Legislature's expansion of school vouchers. Currently, the state offers tax credits on charitable contributions to a school voucher program that allows low-income students in underperforming schools to attend a private school instead.
Rouson supports that program. But he opposed the new law, which uses taxpayer dollars already paid to fund up to 18,000 additional students to attend private school.
"I draw the line when you take public dollars and send it to private pockets. What we're doing is we're continually draining public schools," Rouson said.
He argued the move was unconstitutional. A similar effort under the Jeb Bush administration in the early 2000s was struck down by the courts. But Rouson agrees with concerns from critics that a new State Supreme Court with what three new "federalist" judges, will overthrow that decision.
Rouson took a slight hammering on the program over his "yes" vote on the state's toll road expansion measure creating more than 300 new miles of tolled highway including one connecting the Tampa Bay area to the Georgia state line. Environmentalists rallied hard against the measure.
Rouson again asserted the plan was worth looking into that addresses potentially dangerous evacuation situations where residents who are fleeing the state get jammed in traffic. He argued his vote didn't ensure the plan would happen; it merely opened the door to study whether or not it was feasible.
"If [environmentalists] play their role mightily then they will influence the outcome," Rouson said.