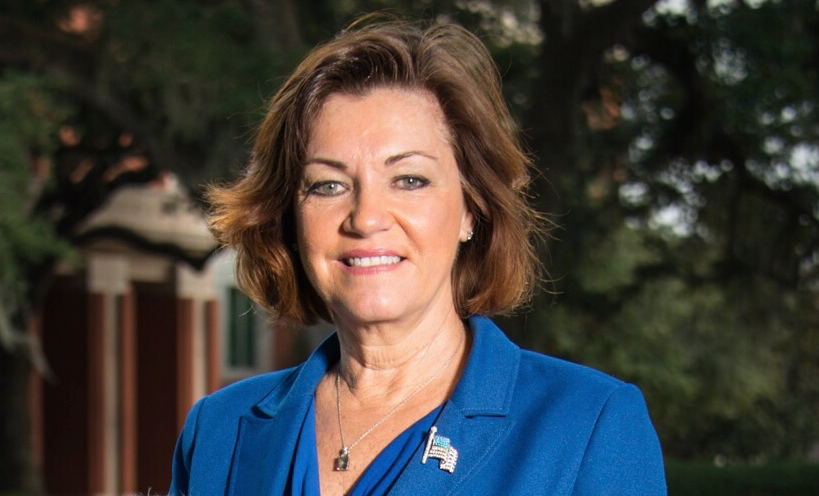 The health care pro is married to Osceola Commission candidate Wayne Liebnitzky.
Republican Dianna Liebnitzky, a health care administrator from St. Cloud, has filed to run for the Florida House in District 42 in Osceola and Polk counties.
She is married to Wayne Liebnitzky, a two-time congressional Republican nominee who is running for the Osceola County Commission.
Dianna Liebnitzky is seeking to succeed term-limited Republican state Rep. Mike La Rosa in what is becoming a crowded field. Her chief opponent in the Republican primary is Fred Hawkins of St. Cloud. Her husband is running for Hawkins' seat on the Osceola commission.
"Working in the health care industry and witnessing the consistent failure to pass effective legislation to improve our health care system, I believe I had no choice but to run for House District 42," she stated in a news release announcing her candidacy. "When you're in the business of health care, you're in the business of humanity."
In addition to Liebnitzky and Hawkins, Republicans Zane Matter of St. Cloud and Benny Valentin and Democrats Barbara Cady and Victor Sims, all of Kissimmee, have entered the race. Valentin ran as a Democrat three years ago and La Rosa defeated him. Cady ran and lost to La Rosa last fall.
So far, Hawkins is running away in the early fundraising for the 2020 election, having raised more than $123,000 in three months. Cady is next, with more than $4,000.
HD 42 covers most of Osceola County except for the northwest corner [a corner that includes Celebration and most of Kissimmee], plus a large chunk of eastern Polk County. Despite Republican election dominance in the district in the past several House elections, Democrats have a six-point advantage in voter registrations.
Liebnitzky's professional focus has primarily been trauma and emergency medicine. Her experience in the legislative process with elected officials, combined with her passion for improving the health care industry, compelled her to jump into the race, she said. She filed her paperwork Tuesday.
Liebnitzky noted she is aware of the enormous fundraising advantage of the sitting Osceola Commissioner. Yet she also said she has learned from her husband's campaigns, particularly how to accomplish the daily grind of running a grassroots campaign. Though Wayne Liebnitzky was enormously outspent by Democratic U.S. Rep. Darren Soto in each of the past two contests for Florida's 9th Congressional District, Liebnitzky made credible runs, losing by 15 and 16 points in a Democratically dominated district.
"My message will resonate with the average voter and with medical professionals who know the lack of quality medical legislation coming out of Tallahassee," she said. "Raising money may be a challenge but I'm not afraid to ask because our goals are important to all Floridians."
She also recognizes that Hawkins' record on the commission includes potential baggage, including his vote to put a penny sales tax increase on the ballot. Osceola County voters rejected that proposal Tuesday night by a 2-1 margin. The Liebnitzkys and La Rosa were among the leading opponents, as was Cady. Osceola County also is struggling with controversy after allowing the importation of Puerto Rican coal ash to its landfill.
Liebnitzky vowed to support, design and implement bills focused on the community's best interests.
"It's important to strengthen our district by establishing transparency of the legislative processes and to reestablish trust in government through clarity in leadership," she said in the release.