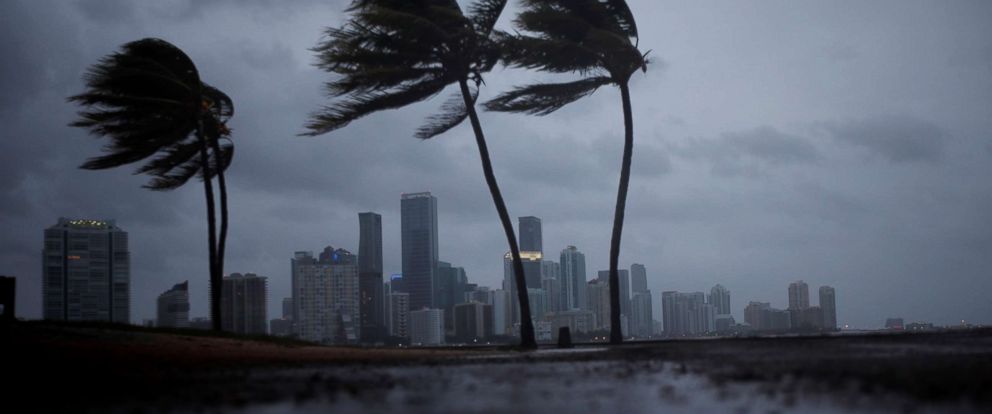 "I have heard hundreds of reasons why people don't want to evacuate."
Just follow directions.
That was the overall message to Tampa residents on Wednesday from emergency management leaders in the city. They spoke at a press conference ahead of the June 1 start of hurricane season.
"I have heard hundreds of reasons why people don't want to evacuate, but the one consistent statement that I hear from anyone that has weathered a hurricane after being told to evacuate is, 'I'll never do that again,' " Tampa Mayor Jane Castor said.
Emergency management officials in Tampa include heads of police and fire rescue along with some city staff and Castor. The group's base of operations is in Ybor City at the GTE Federal Credit Union building.
Prior to, during and after a hurricane or other emergency situation, officials set up shop there day and night to orchestrate evacuation efforts, plan restoration efforts and ensure the city's overall safety.
That group makes determinations on who should evacuate and when based on a resident's evacuation zone. Those in Evacuation Zone A, for example, are the first to be ordered out.
While Castor urged residents to follow evacuation orders to ensure their safety, she said it's also important for people to follow evacuation orders, including the timeline, to ensure overall evacuations across the Tampa Bay area run smoothly.
That was not the case in 2017 when thousands of residents fled the area ahead of Hurricane Irma. The rush to evacuate clogged Interstate 75 and left some motorists stranded on the side of the road because they ran out of gas.
"We are in a situation here where we have to evacuate Pinellas County first through Hillsborough," Castor said.
The city, along with its regional partners, has evacuations plans in place that should create an effective evacuation process.
"The wrench thrown into those plans are when people wait until the last minute and the don't heed the warnings when they're given," Castor said.
The National Oceanic and Atmospheric Administration (NOAA) isn't releasing its official 2019 hurricane forecast until Thursday, but early forecasts predict an average or below-average season.
National Weather Service Tampa Bay Meteorologist-in-Charge Brian LaMarre said that prediction is because it's an El Niño season, which raises water temperature in the Pacific Ocean. But he cautioned residents not to assume that a less productive hurricane season means the state is in the clear.
LaMarre mentioned 1992, the year Hurricane Andrew ravaged South Florida and leveled much of Homestead, Florida. That year, there were just seven storms with four hurricanes. Andrew was the only major storm.
"That's why I always like to emphasize forget about whether or not we talk about it's going to be an active year or a below normal year or a near normal year, it only takes that one storm to deliver an impact and to change our lives forever," LaMarre said.
The city mailed color-coded rear view mirror hangers to residents this year for use in evacuation situations. The hangers allow law enforcement controlling re-entry efforts after an emergency is over to quickly let those residents access their neighborhoods.
The hangers aren't required for reentry, but Tampa Police Chief Brian Dugan said they help make it go faster. He recommends residents keep the hangers in their vehicle's glove compartment so they're there if and when needed.
Tampa Fire Chief Nick LoCicero also recommended residents take advantage of this year's tax holiday on hurricane supplies. Select supplies are tax free in Florida beginning May 31. That holiday runs through June 6. It applies to things like batteries, flashlights, generators, coolers and tarps.
Standard hurricane preparation guidelines recommend families have at least 72-hours worth of food, water and supplies for each family member when a hurricane is threatening. LoCicero now recommends families prepare for a full week of supplies.
Residents across the Tampa Bay region went as much as seven days without power after Hurricane Irma, and that storm missed the area.
"In many people's minds might be short term but in actuality might be longer term when the power grid is affected and things of that nature," LoCicero said.