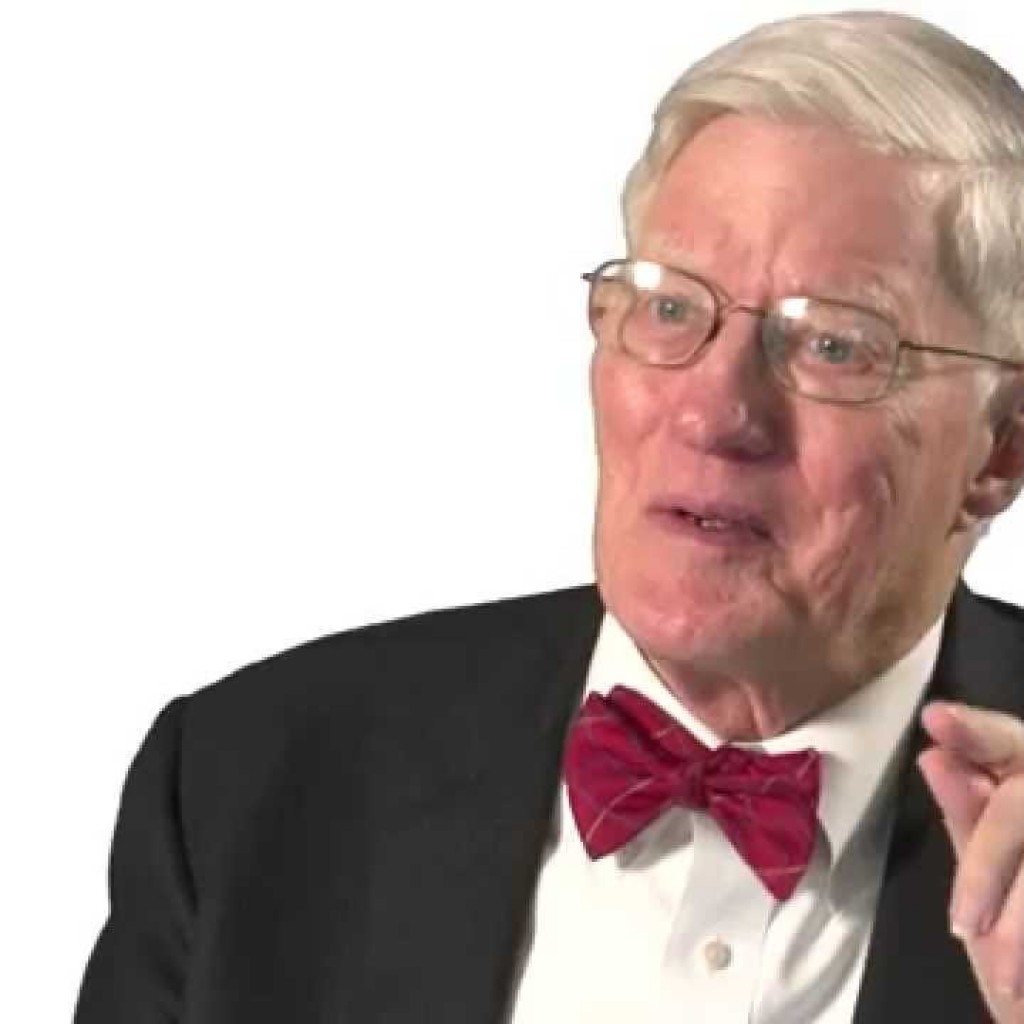 "It would be a great way to honor him."
Democratic state Rep. Loranne Ausley of Tallahassee has told Florida Politics she will file legislation for the 2020 Legislative Session to rename Florida State University's law school building after the late Talbot "Sandy" D'Alemberte, who was once its dean.
"It would be a great way to honor him," the House District 9 representative said Wednesday.
The Florida legal legend died Monday at the age of 85 after knee surgery in Jacksonville. Among myriad achievements, he was dean of the College of Law from 1984-89 and FSU president from 1994-2003 and was an active law professor till he died.
D'Alemberte also was a champion of human rights, establishing FSU's Center for the Advancement of Human Rights — the first of its kind in the country.
"Over the past 19 years, lawyers, staff and students at the Center have helped untold victims of human trafficking, torture and war crimes in more than 90 countries, as well as those seeking asylum," the university said in a statement after his death.
He also was president of the American Bar Association and later a recipient of the ABA Medal, the association's highest honor.
Ausley added: "I want to check with the family first; I can't imagine that they wouldn't want to do that. But otherwise, as soon as bill drafting is open, we'll get that filed and I'll be very proud to be the sponsor."
Patsy Palmer, D'Alemberte's wife and law partner, later said she neither supported nor opposed the idea, adding that the question was "up to the university and the Legislature."
Ausley's father, Tallahassee lawyer DuBose Ausley, and D'Alemberte were longtime friends, having lunch as often as three times a week, she said.
"Sandy had so many people who he worked with and who learned from him," she said. "For so many of us, our whole legal careers we owe to him. He helped me think, through all of his work, about the death penalty, Sunshine laws, other constitutional issues.
"I heard somebody say that there's hardly one iota of Florida law that hasn't been touched by him," said Ausley, also a lawyer; she attended Washington & Lee University School of Law in Virginia. "And then there's all the people he helped. It made him larger than life. This is such a big, big loss."
If passed, her legislation would rename the law school's main building in Tallahassee from the current "B.K. Roberts Hall." 
Despite attempts by the University this past Session, lawmakers declined to repeal a law that named the building after Roberts, a former Florida Supreme Court justice. He wrote a pro-segregation legal decision during his time on the court that the university has, in hindsight, found problematic.
University President John Thrasher had requested the change; Roberts in the 1950s penned an opinion that denied Virgil Hawkins, a black student, admission to the University of Florida's law school.
"To keep the name of B.K. Roberts on the law school building would continue to honor someone whose decisions and actions do not reflect Florida State University's values or the rule of law," Thrasher wrote.
___
Tallahassee correspondent Danny McAuliffe contributed to this post.