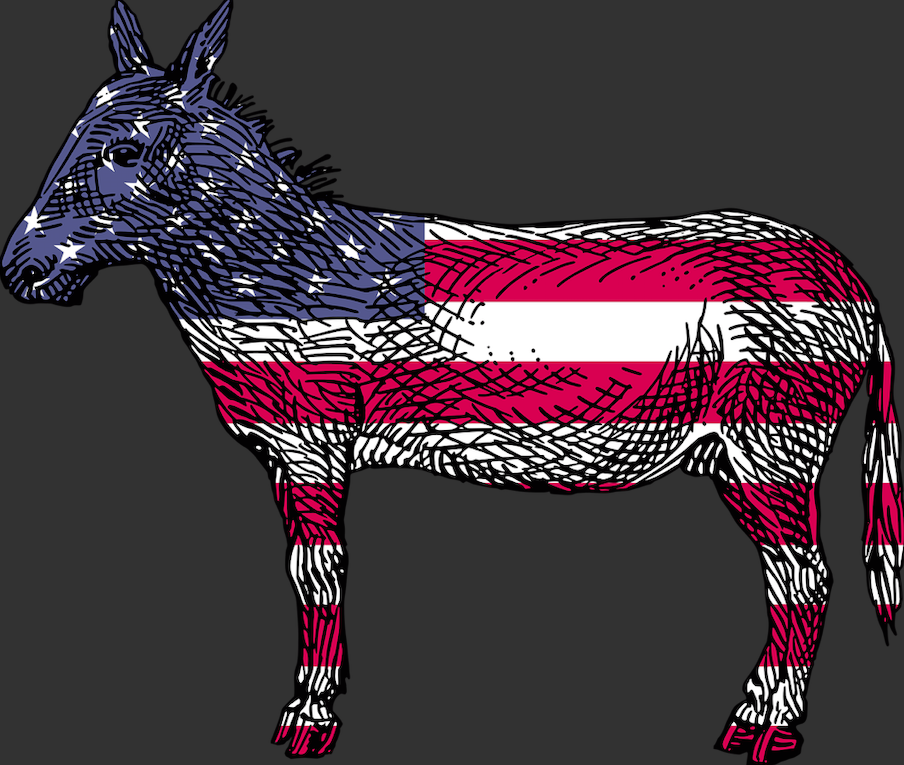 "We are laying the groundwork to win."
The Florida Democratic Party is gearing up for the 2020 presidential election by putting some more boots on the ground.
On Tuesday, the party announced that it had made a key promotion and is in the process of onboarding a quintet of fresh faces.
"We are very excited to continue expanding our team in preparation for 2020. We are laying the groundwork to win. It is extremely important for us, that all of our Democratic candidates, at every level, have support from the state party needed to win elections," said FDP Chair Terrie Rizzo.
"With this new round of hires and promotions, we continue the work of building communities, speaking to voters and understanding their concerns and making the case for Democrats in order to win in 2020."
Included in the announcement was the promotion of Ali Akin Kurnaz, who has been bumped up from Digital Director to the newly created position of Creative Director.
The role will see Kurnaz, whom President Barack Obama honored with a Presidential Volunteer Service Award, continue his work in web and graphic design.
His handiwork has previously been employed in the web efforts of former U.S. Sen. Bill Nelson, former Tallahassee Mayor Andrew Gillum and groups such as the Women's March, Fight for the Future, the Council on American-Islamic Relations and Planned Parenthood.
FDP said the new role would make him their "strategist at the intersection of digital organizing and movement-building."
Taking over as Digital Director is new hire Chelsea Daley.
Daley is a UCF alumna with experience in grassroots and digital organizing for several electoral campaigns and nonprofits including Planned Parenthood, Girl Scouts Nation's Capital and The Center for American Progress.
Joining up as the new Statewide Engagement and Outreach Director is Chris Hill, who comes to FDP from progressive political committee For Our Future, where he worked as a Deputy Field Director during the 2018 general election and recount.
Abigayil Yisrael will work as the Community Engagement Director for Northeast Florida.
Yisrael has extensive experience working for FDP. She started in 2016 as a Presidential Field organizer, and her most recent stint with the party saw her working as a Deputy Regional Director in Duval County, which turned blue in the 2018 cycle.
Ryan Sonntag has been tapped to run the party's intern program.
Sonntag's work experience is in the financial industry, though he has earned a pair of degrees that will prove useful as he transitions to the political realm — a bachelor's in Political Science and a master's in Applied American Politics and Policy, both from FSU's highly regarded poly-sci program.
As Intern Program Coordinator, FDP said the Jupiter native is looking forward to working in the Democratic Party, understanding the political process and doing meaningful work to improve people's lives.
Finally, Brittney Geathers is coming on board as FDP's Community Engagement Director.
Geather's political resume stretches back to 2010 and includes volunteer work on local, state, and congressional campaigns in Florida, Virginia, and North Carolina.
The former state employee is an alumna of DC-based Running Start, a program aimed at encouraging young women to get involved in politics, as well as the New Leaders Council, a program that helps develops progressive Millennial leaders.
Geathers is also a 2018 graduate of Florida A&M University's MBA program.
The new hires follow a crop of new recruits announced in March and the addition of Lisa Peth — the party's first-ever Municipal Victory Program Director — in late April.
In addition to the staffing spree, FDP has launched an initiative aimed at protecting the ballots of newly enfranchised felons. The year-round effort is being led by Brandon Peters with assists from Charles Lichtman and Alma Gonzalez.