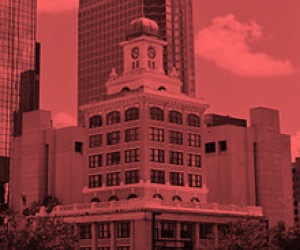 There are a number of questions surrounding how to make that happen.
Tampa City Council is considering creating a Citizens Transportation Advisory Board that would provide input from residents on transportation priorities ranging from new sidewalks to traffic calming measures.
The board voted unanimously Thursday to come back July 18 with staff recommendations on how to create the citizen-led board.
All seven board members favored citizen input and, broadly, the idea of creating a citizen-led committee, but there were a number of questions surrounding how to make that happen and whether or not such a committee would be effective.
The initial request came from Old Seminole Heights Neighborhood Association President Tim Keeports who worked in his neighborhood on the Plan Hillsborough Vision Zero Plan that aims to ultimately reduce traffic, pedestrian and cyclist fatalities to zero.
Keeports and other volunteers held signs at dangerous intersections asking drivers to slow down, cautioning of the presence of children.
He said he began meeting with other neighborhood associations to help them implement similar safety programs, but called the efforts "one offs."
"What I'm proposing is that we have a little bit more of a structured situation," Keeports said.
That structure would roughly be a several-member committee of residents representing all parts of the city who would report recommendations back to city staff before heading to City Council, the Mayor's office, appropriate transportation agencies or the County Commission and then, ultimately, the Independent Oversight Committee overseeing appropriate spending under Hillsborough County's new transportation and transit tax.
But City Attorney Sal Territo cautioned the proposed structure didn't jive with city charter that separates administrative authority from the legislative authority City Council is charged to uphold. Under that structure, transportation projects are derived from administrative staff and passed down from the Mayor's office to City Council for approval.
City Council can approve or reject those plans, but they can't create them.
"This is your committee and you should keep it clearly distinctive," Territo said.
But some City Council members worried that because of the administrative function in transportation planning, leaving the administration out of the citizen-led appointments could lead to an inefficient process that yielded recommendations that might not come to fruition.
"We can have this committee but ultimately we've got to figure out a plan that's actually going to work," said City Council member Bill Carlson. "I don't want to set up something that raises expectations for the community that we can't do anything about."
He suggested including nine members on the advisory committee. Each of the seven City Council members would appoint a member and the Mayor or her designee would appoint two.
However, Territo said that too would commingle the legislative and administration separation in defiance of the city's charter.
Because there were so many process-related questions about logistics, City Council instead agreed to give its own board attorney, Martin Shelby, several weeks to wade through creating a process that would follow city rules while still creating a meaningful advisory board.
Shelby said he'd come back with "options" for the board to consider rather than a single framework.
One of Council's suggestions included appointing one member each from Council's four single-member representatives to ensure all neighborhoods had representation. Luis Viera, the board chair, suggested including a person with disabilities in one of its at-large appointments.
Jean Duncan, the city's Director of Transportation, said a committee would have to weigh the technical responsibilities of prioritizing projects with community priorities that might differ.
Streetlights, for example, are prioritized based on crash data while sidewalks focus on areas near schools that require continuity. Road resurfacing is prioritized based on wear. She didn't weigh in specifically on the advisory committee, but said she's hopeful that by working with New Mayor Jane Castor's transition team, city staff can find ways to include robust public engagement on its decision making process on how to spend new revenue from the All For Transportation tax.
If City Council does create an advisory committee, it would be subject to Florida's Sunshine laws that require public notice for meetings and minute-keeping. Shelby said his recommendations would also take into effect the potential fiscal impact to City Council's staffing budget by utilizing staff time and resources.
City Council member Joe Citro asked that those recommendations include a  budget for airing advisory committee meetings on the city's public access video streaming.