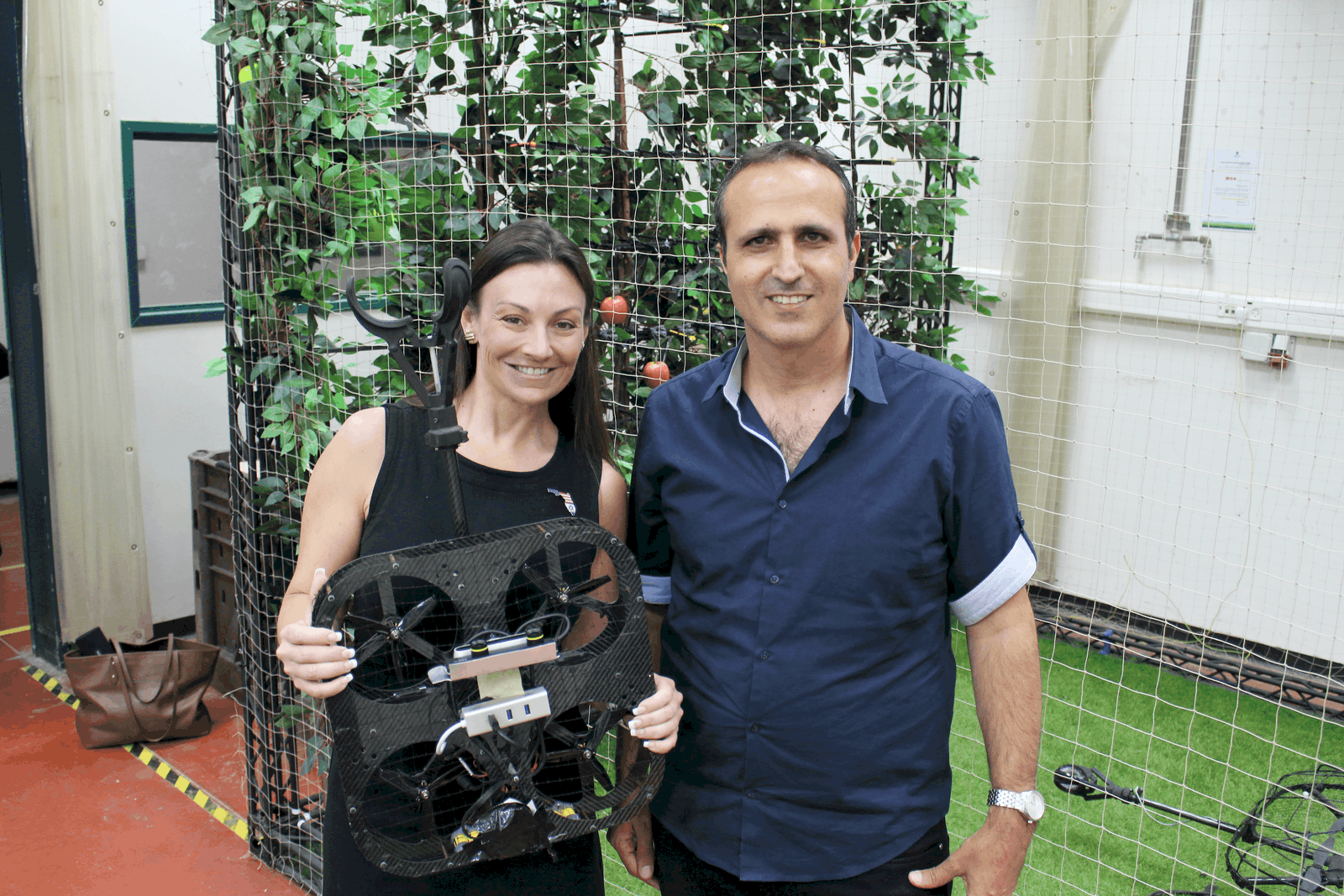 Commissioner Fried continues to explore Israeli agriculture.
Though most of the Florida Delegation is still en route to Israel, Agriculture Commissioner Nikki Fried had a head start on her inaugural trade mission with Thursday and Friday events.
Fried conferred with government officials, agricultural research groups, and agriculture-related businesses ahead of a formal tranche of meetings and events with her Cabinet colleagues starting Sunday.
"I'm thrilled to be in Israel learning about innovations on agriculture and citrus, water efficiency, cannabis, and more. We're going to bring home ideas and best practices from the Middle East's only democracy and one of the world's leading nations on technology and research," Fried said Thursday.
"As the first Jewish woman elected to the Florida Cabinet," Fried added, "I'm looking forward to this opportunity to strengthen the special bond between Florida and Israel."
Fried's Friday meetings included a blue green algae-water technology demonstration at Kibbutz Gaash, which is east of Tel Aviv. Many uses for algae have been pioneered in Israel, with Kibbutz Gaash at the forefront.
From there, the Commissioner met with IsraAID, a humanitarian group that has missions in some of the world's roughest areas, including South Sudan and Venezuela.
Fried also visited the Mashav Agricultural Training Center, another Israeli resource for the developing world. Included in that trip: a stop at the Hof HaSharon Dairy Farm.
The Commissioner's Friday itinerary closed with a visit to Kfar Chabad, another agricultural institution.
This is the second straight packed day for Fried.
Fried began Thursday meeting with iAngels, a Tel Aviv venture capital firm. Owned and operated by women, the company specializes in tech driven solutions to crop disease and farm management. In Israel's booming startup sector, the company stands out.
From there, the Commissioner visited the Volcani Center.
This research arm of the Israeli Ministry of Agriculture and Rural Development supports research on plant, animal, food, and environmental sciences and agricultural engineering.
Among the focuses: crops and approaches that befit a world where water is a scarcer commodity.
The Volcani Center has had strong relationships with many European countries, and it will be worth watching to see the potential interplay with Florida agriculture after this mission.
Fried's final stop of Thursday: Tevel Aerobotics.
Some of this startup's innovations, such as airborne drone harvesters, could change the face of Florida agriculture if implemented here.
Fried is a few days ahead of the rest of the delegation, which will arrive Sunday.
Details on the larger trip are here.
Florida Politics will be on the trip to Israel, and we look forward to interviewing Fried about what she's seen, and how it will apply to Florida's future.