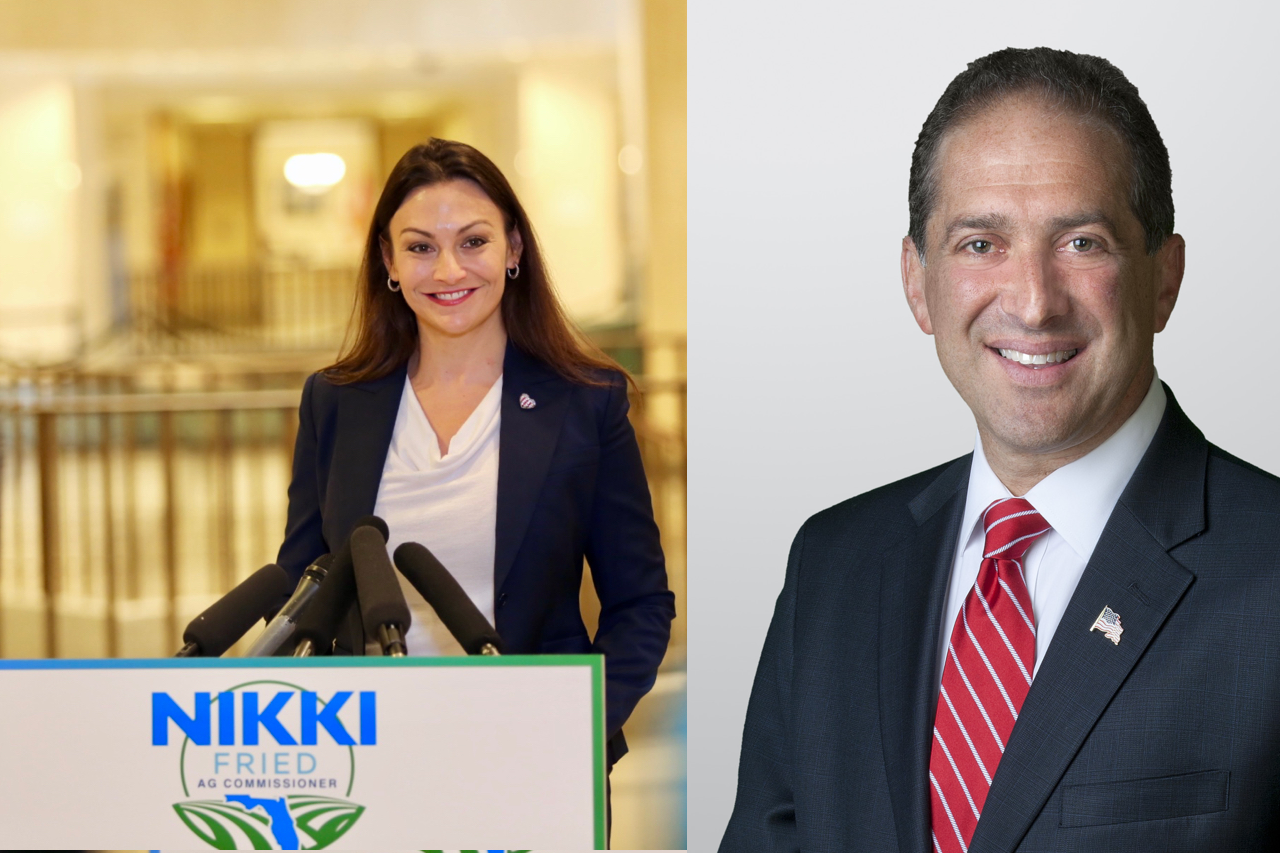 First Jewish Woman on Florida Cabinet also only Democrat elected statewide.
Agriculture Nikki Fried on the third day of her trade mission to Israel meets with a significant Democratic voice on Israeli issues who boasts deep ties to Florida politics.
Fried today observed the Sabbath. That means unlike the first days of her inaugural trip as a Florida Cabinet member, her schedule reads light.
But Fried did schedule a Saturday meeting with former U.S. Rep. Ron Klein, a Boca Raton Democrat.
Klein, now chairman of the Jewish Democratic Council of America, has been deeply involved in U.S.-Israel relations since leaving office.
In December, he spoke to Israeli media about the continued support among U.S. Democrats for the nation.
Since exiting Congress after a 2010 defeat, Klein has worked to hold a Democratic coalition of Jewish voters together, even as President Donald Trump and other Republicans woo them with hawkish pro-Israel rhetoric.
In January, Israeli newspaper Haaretz published an editorial from Klein accusing the Trump administration of poisoning peace negotiations.
Klein's post-Congressional politicking may reveal a significance in his own meeting with Fried, the only Democrat on Florida's Cabinet.
Fried for her part has issued online videos detailing meetings with Israel business and agriculture leaders. She's weighed in on some federal issues like Congressional disaster relief, but stayed away from debates with fellow Cabinet members.
"I'm thrilled to be in Israel learning about innovations on agriculture and citrus, water efficiency, cannabis, and more," Fried said.
"We're going to bring home ideas and best practices from the Middle East's only democracy and one of the world's leading nations on technology and research."
As a member of the Jewish faith, she also stressed her respect for religious traditions while in the Holy Land.
"As the first Jewish woman elected to the Florida Cabinet, I'm looking forward to this opportunity to strengthen the special bond between Florida and Israel," she said.
Fried will participate in the first Florida Cabinet on Israeli soil, a historic event highly publicized by Republican Gov. Ron DeSantis.
She made special effort to land in advance of the meeting and work on trade outreach.