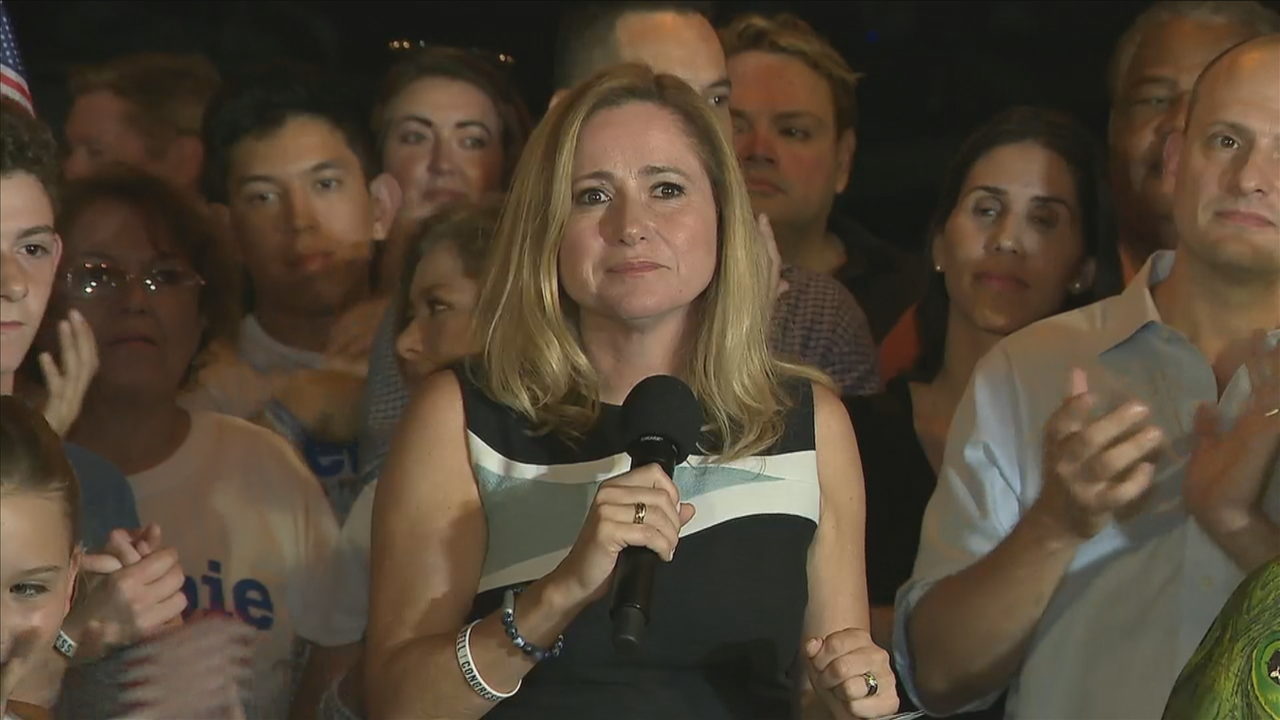 Mucarsel-Powell will again attempt to visit the migrant detention center in Homestead.
U.S. Rep. Debbie Mucarsel-Powell has announced her upcoming schedule which includes events to honor veterans, prepare for the soon-arriving hurricane season and monitor the migrant detention center in Homestead.
Mucarsel-Powell will begin next week with a Memorial Day service hosted by Veterans of Foreign Wars (VFW). That service will begin at 9 a.m. at the Caballero Rivero Palms Woodlawn Memorial Cemetery.
On Tuesday, Mucarsel-Powell will hold a 5 p.m town hall on hurricane preparedness at the Marathon Government Center.
Hurricane season officially begins on Saturday, June 1, and runs through Nov. 30. The representative from Florida's 26th Congressional District will follow up on that town hall with a Friday briefing by the Miami-Dade County Office of Emergency Management.
On Wednesday, Mucarsel-Powell plans to visit the migrant detention center in Homestead after she was denied entry to that facility in April.
U.S. Reps. Donna Shalala and Debbie Wasserman Schultz joined Mucarsel-Powell in attempting to tour the facility last month, but they were blocked from entering when they arrived.
The trio is once again attempting to tour the facility following the rewarding of a new no-bid contract given to Comprehensive Health Services, LLC, a subsidiary of Caliburn International, to operate the facility.
The three South Florida Congresswomen wrote a letter to the Department of Health and Human Services (HHS) again requesting entry to the facility. They did the same prior to their April visit but were told by HHS officials they would not be allowed in.