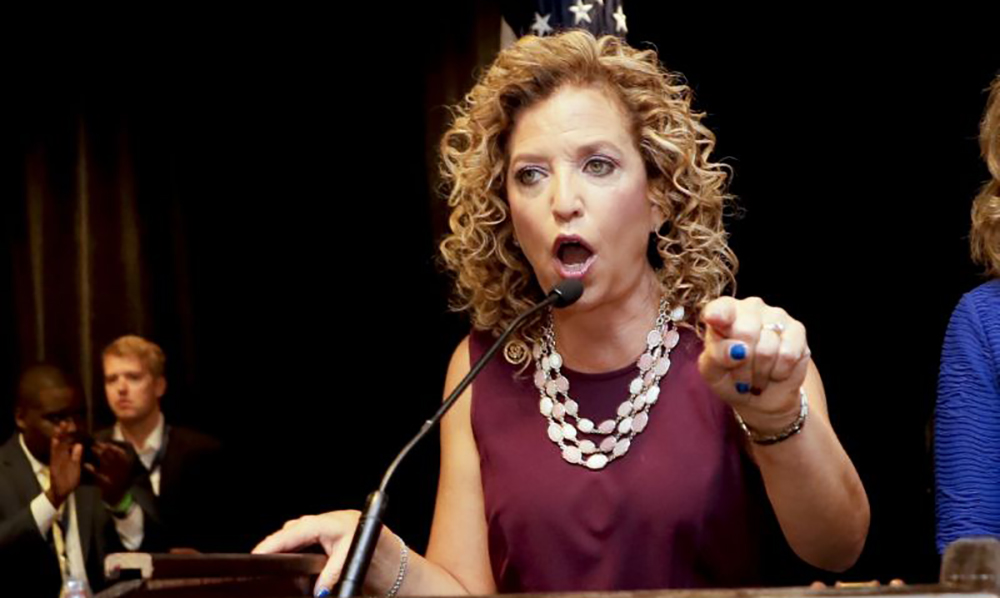 "Instead of providing swift relief, Republicans again today offered only prolonged misery."
U.S. Rep. Thomas Massie, following the lead of U.S. Rep. Chip Roy, became the second House Republican to block a $19.1 billion funding package that would aid hurricane victims in Florida, Puerto Rico and Texas.
Now, U.S. Rep. Debbie Wasserman Schultz is trying to tie the actions by the duo to Republicans in the House writ large.
"Natural disasters have mercilessly ravaged so many American communities, but instead of providing swift relief, Republicans again today offered only prolonged misery," Wasserman Schultz said.
"The brutal contempt that House Republicans continue to show for those suffering in the Midwest, Florida's Panhandle, Puerto Rico and our military base communities is dangerous, cruel and costlier over the long term."
It's expected the funding package will eventually pass once the House returns from its holiday recess on June 3.
At issue are efforts to use the unanimous consent procedure to advance a $19.1 billion aid package already approved by the Senate.
The House first attempted to use unanimous consent last Friday, as several members had already left for the holiday. The Senate had signed off on the measure the day before.
But Rep. Roy of Texas refused to provide unanimous consent, blocking the measure.
Tuesday, the House again tried to pass the aid package via unanimous consent. This time, it was Rep. Massie of Kentucky who blocked it.
Like Roy, Massie raised procedural issues, arguing that the House should have remained in regular session in order to cast a roll call vote.
"If Speaker [Nancy] Pelosi considered this must-pass legislation, why did she send everybody home on recess for 10 days without voting on it? To pass a $19 billion bill like this, without a recorded vote, is legislative malpractice," Massie said.
While Wasserman Schultz is calling out House Republicans for the move, other GOP officials in Washington have backed the measure. The Republican-controlled Senate approved the aid package by a vote of 85-8. And President Donald Trump has said he would sign it.
There's even disagreement among House Republicans. After Roy first blocked the vote on Friday, his Republican colleague from Texas, U.S. Rep. Kay Granger, called his actions a "political stunt" and said she favored the relief money.
Roy was also called out in a newspaper ad Tuesday paid for by several members of the business community in the Florida Panhandle.
"When Texas was hit by Hurricane Harvey, Florida CFO Jimmy Patronis and a group of friends went to Beaumont, Texas, to help. He served the Texans with his own time and money," the ad begins, citing efforts by Patronis to aid victims after Harvey struck Texas in 2017.
"After Hurricane Michael, Chip Roy served himself with a political stunt that prevented relief to the suffering victims of Florida."
House Majority Leader Steny Hoyer says the House will make a third attempt to use unanimous consent to advance the bill on Thursday.
Should a member of Congress again block the move, the measure would have to wait until the House break ends on June 3. A full floor vote will give Republicans the chance to show where they stand on the package as a whole.