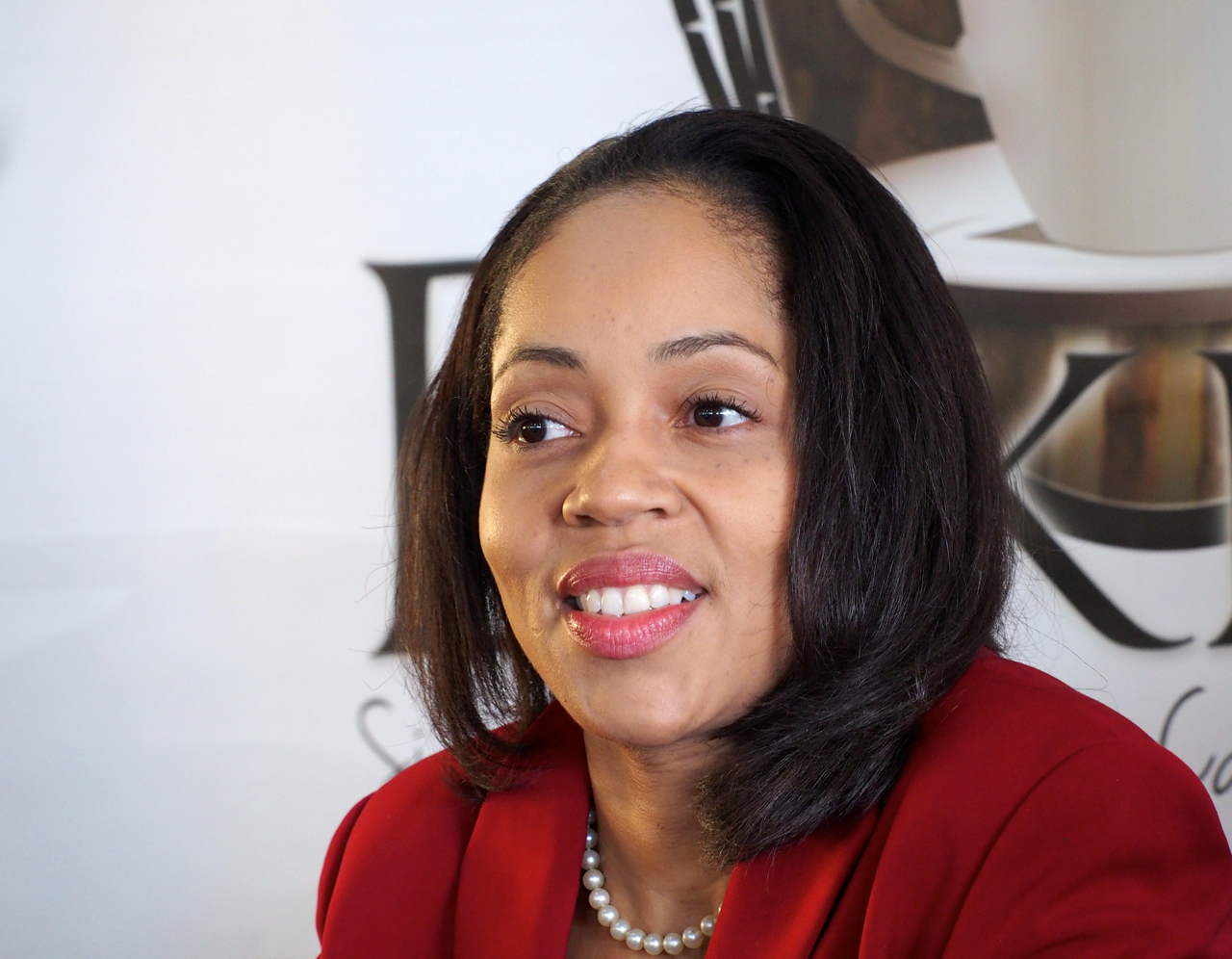 Says her own options after term all remain open.
Historic and controversial State Attorney Aramis Ayala may be leaving at the end of her current term, but she's intending to fight to see that her vision for justice does not leave the office.
And she expects to get behind a candidate to succeed her who shares that vision.
"Everyone brings something different to the table," Ayala said Wednesday in an interview with Florida Politics. "The things I brought, I expect to stand."
Ayala, the state's first African-American State Attorney, took office in Florida's 9th Judicial Circuit in January 2017 after one of the biggest election upsets in Central Florida politics in a long time. She defeated her former boss, Jeff Ashton, who had entered office four years earlier with a nationally famous name and face from his days as the lead prosecutor in the Casey Anthony trial. He had entered after upsetting his former boss, Lawson Lamar, who has been the State Attorney since 1989.
Ayala came in symbolizing a new era, with a black woman leading the State Attorney's office for Orange and Osceola counties after an unbroken century-plus of white males.
Instead, her reform package quickly and publicly burst into flames of statewide and national controversy. Her first announced reform was the abolition of death penalty prosecutions in her circuit, a position she spent five months defending before she had to abandon it when the Florida Supreme Court ruled she could not abolish death penalty prosecutions. So she became a symbol, instead, of the deep and passionate political divide on the death penalty.
Now, just a little over halfway through her term, she has declared the upcoming end of that era, at least for her. Ayala announced Tuesday in a video message released on social media that she would not seek re-election.
She would not comment in her video or in the interview Wednesday on whether she suspects her re-election chances would have been strong or weak, saying she is leaving such speculation to others.
But she made it clear that the death penalty remains a powerful issue for her personally, as does her frustration the Florida death penalty laws that she unsuccessfully challenged.
She also made clear that she is determined to continue other reforms she has overseen, departing with what she called a "status-quo" vision of justice; adding more racial and gender diversity in the State Attorney's Office; and reforms on everything from juvenile justice, support for victims of sex crimes and domestic violence; to bail bonds.
Two candidates are vying for the job so far, her former Assistant State Attorney Ryan Williams, who sought and received a transfer to Florida's 5th Judicial Circuit after she announced her death penalty position, and Kevin Morinski.
Former Chief Judge Belvin Perry, the judge in the 2011 Casey Anthony trial, told WFTV-TV news in Orlando Tuesday that he intends to run, and expects to file in January.
A couple of Ayala's top lieutenants also have been mentioned as potential candidates, notably Chief Assistant State Attorney Deborah Barra.
"My support and focus would be on a person who is interested in maintaining the policies, the perspective, and someone who is not interested in perpetuating the status quo that I've had the opportunity to call to the attention of this community," Ayala said.
"It was important to open the doors for other candidates to explore their possibility for 2020," Ayala said.
Ayala dismissed critics of her reforms as "people who make statements and babble on about, you know, their own theories." She contended the office's conviction rates for violent crimes, sex crimes and murders have not suffered, that they remain above 80 percent, consistent with the past couple of State Attorneys.
What is different, she said, is that her administration sought to "identify justice in new terms."
"A lot of people celebrate, oh, you're the first African American, you're the first black state attorney in Florida. Status quo is everything but that. It has been defined by another demographic for the entire history of this state," she said. "And if we're going to return to that, then we're going to return to leaving out the voices of a lot of people who go unheard. We're going to leave out the questions within the criminal justice system that just worked for some, a small group."
Ayala drew national attention and support from a variety of national justice reform and anti-death penalty groups, as well as from various progressive Democratic political campaigns. She said she is leaving options open but insisted she is not pursuing anything now, because she intends to continue her reform efforts in the State Attorney's Office through the end of her term.
 "My announcement doesn't impact my work that needs to be done in 2019 and 2020 because I don't leave office until early January 2021," she said. "Talking about what is in the future, I can tell you I have not foreclosed any options. My options are completely open. But pursuing them, conversing about them, and actually diving deeper is literally a distraction to the work that I am doing."