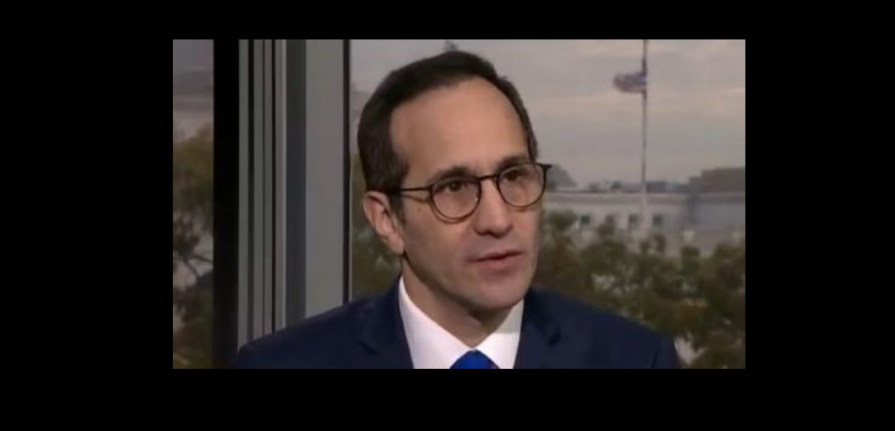 Patronis' request followed a ceremonial Cabinet meeting held in Israel that omitted discussion of Rubin. 
— Update: Ronald Rubin has responded to the allegations, blaming "complaints on a prominent insurance industry lobbyist who he said has influence over the agency," reports The News Service of Florida.
Chief Financial Officer Jimmy Patronis is requesting a resignation from the state's top financial regulator who is the subject of a workplace sexual harassment investigation.
In a prepared statement, Patronis said Office of Financial Regulation (OFR) Commissioner Rubin "should do the right thing and step aside to allow the people's business to continue to move forward without further distraction."
Patronis' request followed a ceremonial Cabinet meeting held in Israel that omitted discussion of Rubin. 
Rubin, hired by Gov. Ron DeSantis and the Cabinet earlier this year, had been placed on administrative leave in May after the sexual harassment allegation. Rubin makes nearly $166,000 yearly at OFR.
Patronis earlier this month directed his Office of the Inspector General to conduct a "preliminary investigation" into the sexual harassment allegation and requested others with information regarding Rubin come forward.
Patronis said he had been briefed on the Inspector General's preliminary findings before asking Rubin to step down Wednesday. The Republican Cabinet official also pointed to a recent Bloomberg Law report that suggests Rubin has a history of inappropriate workplace behavior.
"After a briefing of the Inspector General's preliminary findings of the recent allegations against Mr. Rubin and reviewing newly published news reports including those of sexual harassment allegations at his previous job, I am requesting that he immediately resign the position of Commissioner for the Office of Financial Regulation," Patronis said. 
The OFR reports to the Financial Services Commission, which is made up of the Governor and Cabinet.
State law says the Financial Services Commission can hire or fire Rubin "by a majority vote consisting of at least three affirmative votes, with both the Governor and the Chief Financial Officer on the prevailing side."
"If I could remove Mr. Rubin from office myself, I would," Patronis said. "But, this is a Cabinet-appointed position that would require Cabinet action."
Should Rubin resign, DeSantis and the Cabinet could circumvent the firing procedure and instead focus on hiring a replacement.
A redacted version of a sexual harassment complaint became public earlier this month. The incidents detailed in the complaint took place in April.
The complaint alleges "inappropriate and uncomfortable circumstances" that happened at the workplace. The employee who filed the complaint also detailed a lunch meeting during which Rubin made offhand sexually related comments and a visit to Rubin's nearby Tallahassee condo to show off renovations he was having done.
After that complaint and news of the internal investigation became public, more allegations came forward.
Another complainant who had interviewed with Rubin said he had made a negative remark about older employees while discussing the need to restructure OFR.
Rubin has been an enforcement attorney for the federal Consumer Financial Protection Bureau and worked at the U.S. Securities and Exchange Commission (SEC). He has also worked for the U.S. House Financial Services Committee.
The Bloomberg Law report referenced by Patronis confirmed from 12 sources that the complaints against Rubin are "consistent with what they said was inappropriate behavior in prior jobs including at the Consumer Financial Protection Bureau and House Financial Services Committee."
Bloomberg Law reported that a source familiar with Rubin's exit from the U.S. House Financial Services Committee said Rubin had been fired in 2015 "due to allegations of sexual harassment deemed credible by the committee."
Finding the right person for the top position at OFR has been a sticking point for state leaders.
Rubin was hired after former commissioner Drew Breakspear quit last June. Patronis pressured Breakspear to leave the position after numerous calls for a new top regulator from mortgage and security industry leaders who had clashed with the agency.
—
Florida Politics publisher Peter Schorsch contributed to this article.