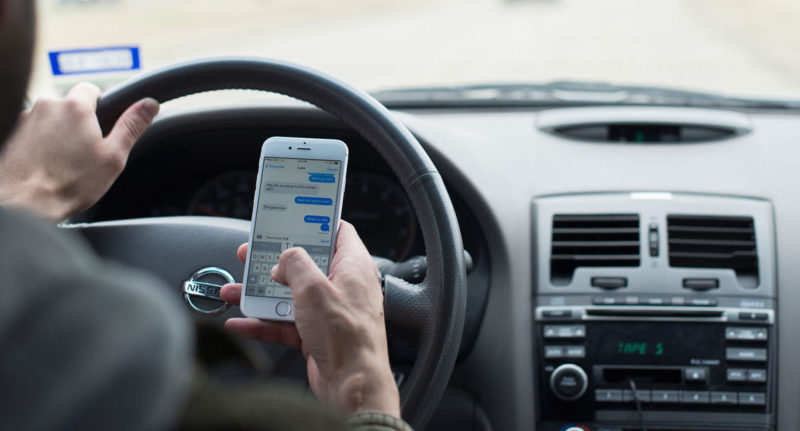 Drivers will still be allowed to look at their phone while stopped at a light.
Beginning July 1 drivers risk getting pulled over if they're caught texting while driving. But there's widespread questions about what exactly will be against the rules and what won't.
Tampa state Rep. Jackie Toledo, who sponsored the bill (HB 107), laid out the details during a Greater Tampa Chamber of Commerce luncheon Wednesday.
Under the new law texting while driving would be a primary offense, meaning law enforcement can pull a driver over if they observe a person texting behind the wheel, regardless of whether that driver has committed another ticketable offense. Currently drivers can only be cited as a secondary offense if they're pulled over for something like speeding or running a red light.
While the new law is a step up from less restrictive rules, it's still limited compared to some other states that ban all forms of distracted driving. In all, 18 states and Washington, D.C., Puerto Rico and the U.S. Virgin Islands prohibit any cell phone use while driving unless it's hands-free.
Florida's law taking effect this summer only bans texting—not, say, checking a GPS on a cell phone. The law would require hands-free use in school zones and active construction zones.
Drivers will still be allowed to look at their phone while stopped at a light.
"I think this will go a long way to save lives," Toledo said.
The bill has received widespread praise for being a step to make roads safer. However, there are still some concerns.
"In the African-American community, most people were concerned that we will be targeted more," said Rep. Dianne Hart.
Some people were concerned the law would make it easier for law enforcement to racially profile drivers.

Hart ultimately supported the bill after lawmakers included a provision that requires law enforcement to indicate in their report the race of the driver.  
"So in 2020, we can see if African-American drivers were targeted more than anyone else," she said.
Rep. Jamie Grant voted in favor of the bill but also had reservations about officers profiling drivers.
"Somebody who looks like me and drives what I drive, probably doesn't have the same level of scrutiny as other communities in our state … and now we enter an arena where any vehicle can lawfully be stopped simply because the officer in the report says, 'I thought I saw the person texting,' " Grant said. 
Toledo said the bill addressed privacy by allowing drivers to refuse to let law enforcement search their phones. However, drivers may want to forgo that right in order to prove they weren't texting.