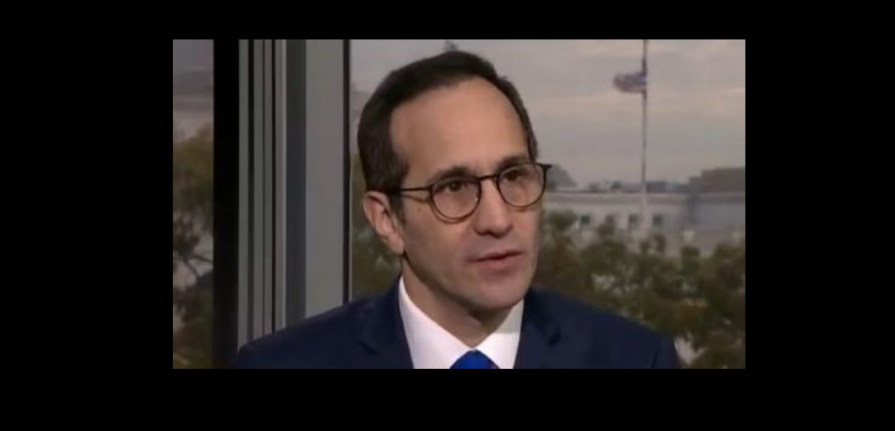 "I can't tell you how many inappropriate things he said."
The state's top financial regulator is saying he's being pushed out of his job as retribution for refusing to hire a "politically connected" job applicant, but that same woman's attorney now says she never would have worked for him.
Tallahassee lawyer Ryan Andrews, who represents Kim Grippa, sent letters to the Office of Financial Regulation's inspector general and chief investigator on Thursday.
Attached to those letters are copies of text messages that Grippa — ex-wife of former Leon County Commissioner Tony Grippa — sent to a family member, showing that she decided immediately after an interview with OFR head Ronald Rubin that she did not want to work for him. (The family member's responses were redacted for privacy.)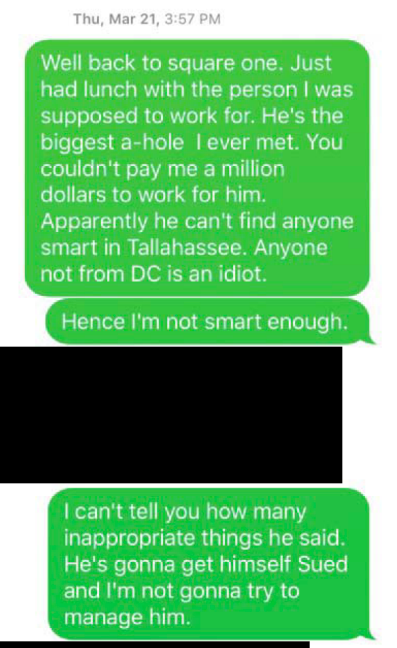 Chief Financial Officer Jimmy Patronis wants Rubin — whom he championed for the job earlier this year — to resign. Rubin was hired as OFR commissioner by Gov. Ron DeSantis and the Florida Cabinet in late February. He has strongly denied the allegations.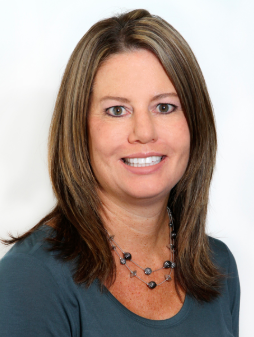 Rubin is calling the accusations pretext to get rid of him for not wanting to hire Grippa, whom he thought was not qualified to work for OFR.
Grippa is a Florida lawyer and a senior professor in the School of Business Administration at Daytona State College in Daytona Beach. She graduated from Florida State's law school.
Rubin says Paul Mitchell, a prominent Tallahassee lobbyist with Southern Strategy Group whom he met socially last year and who helped Rubin get the job, became "bullying and abusive" after Rubin didn't hire Grippa as OFR general counsel or for another top position.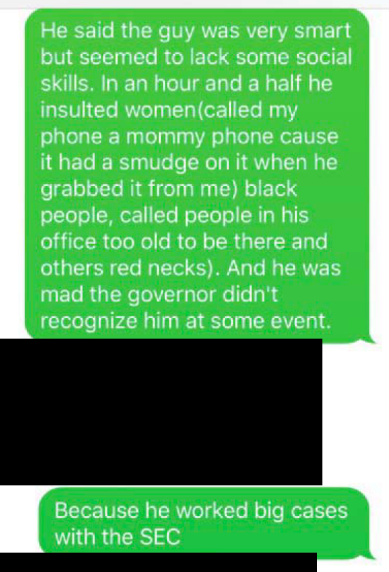 "These messages were sent by Ms. Grippa the same day of her interview with Ronald Rubin," Andrews said in his Thursday letters. "In light of Mr. Rubin's unsworn statement to the Office of Financial Regulation's Inspector General's office attacking Ms. Grippa's character and credibility, it has now become necessary to provide a copy of these messages.
"These messages were sent by Ms. Grippa to her family members on a group thread. My client has asked that they be redacted because she does not want her family to be harassed or publicly attacked in the same manner that she was in Mr. Rubin's unsworn statement.
"Indeed, her family's responses are irrelevant to whether Ms. Grippa memorialized her interview with Mr. Rubin on the day of the interview, which she did.
"I want to reiterate that my client speaking out about her interview with Mr. Rubin was in no way self-serving or retaliatory. As you can see from the messages, on the same day as her interview, my client told others that she wouldn't work for Mr. Rubin even if she was paid $1 million a year to do so.
"My client was brave to speak up and inform others about her experience with Mr. Rubin," Andrews wrote.
After a separate request for comment, Andrews emailed a statement to Florida Politics.
"My client originally did not want to fight this publicly, but Mr. Rubin's release of his unsworn statement to multiple news outlets has forced her to release some of the evidence she provided to law enforcement and the OFR Inspector General's Office," he said.
"My client only spoke out about her interview with Mr. Rubin once she read what the first victim had been through, believing she owed it to herself and her daughters to support the first victim who complained by disclosing her own encounter with Mr. Rubin.
"Since the conclusion of the interview, my client has maintained that she would never work for Mr. Rubin … It defies common sense and logic to think that someone was pressuring Mr. Rubin or anyone else so that my client could get a job that she unequivocally maintained she no longer wanted after her encounter with (him)."
___
Background provided by The News Service of Florida, republished with permission.