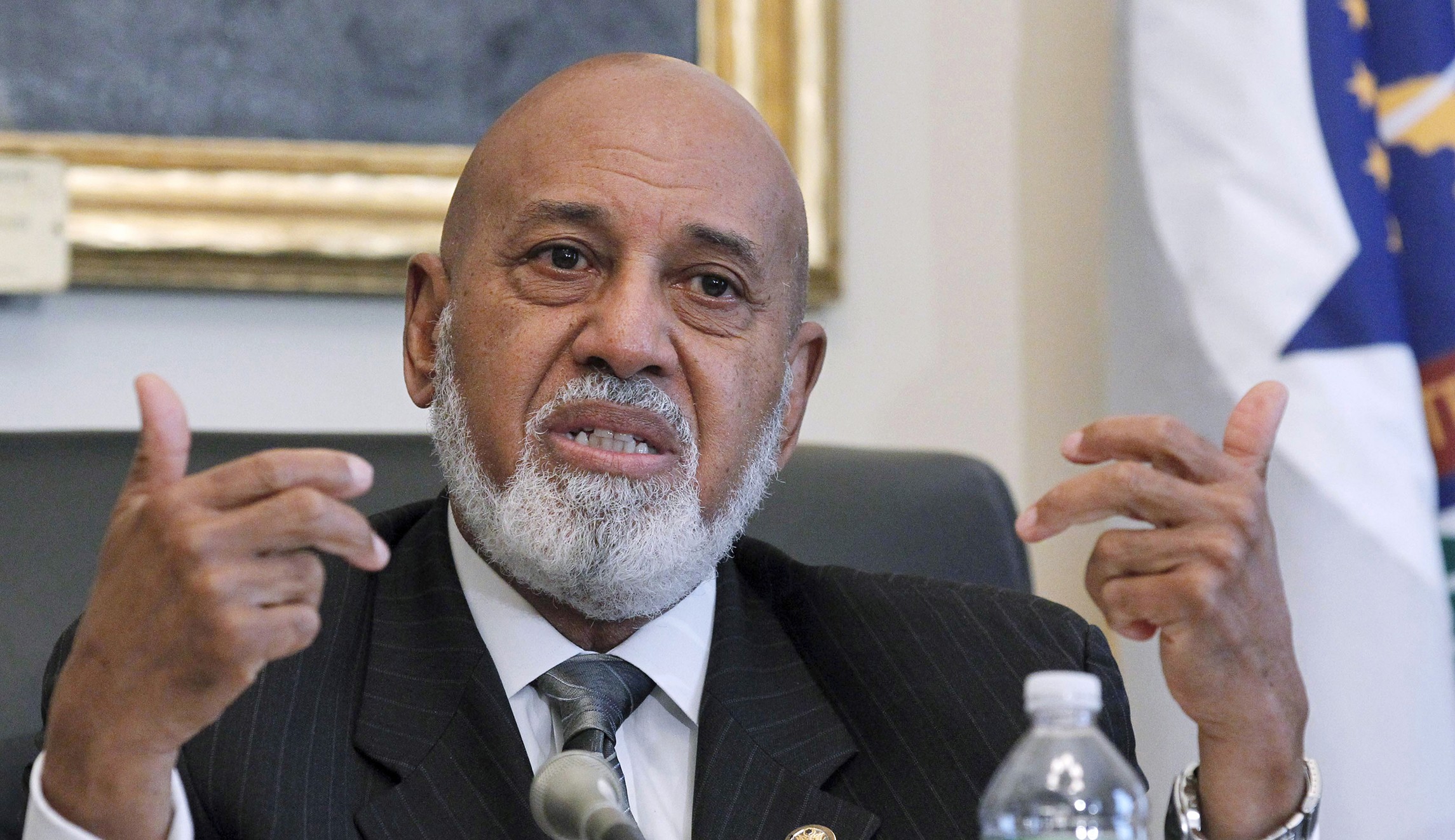 Thousands of Florida workers face threats to pensions over bond issue.
A refusal by Peru to make its bond payments threaten pensions for thousands of Florida workers.
A fresh push for the international debt payments comes as Peru undergoes an unprecedented period of internal political turmoil. Political suicides and corruption investigations leave the country's institutions in a state of uncertainty. Meanwhile, literal forgeries of court rulings have often directly put off advancements in getting the bills paid.
U.S. Rep. Alcee Hastings, a Boca Raton Democrat, and a bipartisan group of Florida congressman earlier this month demanded action from the Department of State.
"We fear that thousands of Florida workers, among them our constituents, and many more Americans across the country, will be placed at financial risk if the government of Peru continues to default on these bonds," Hastings wrote.
The threat to pensions comes because Florida municipal worker and trade union pension funds are invested in agrarian reform bonds issued by Peru.
The investments, most of which date back to the 1970s and 1980s, came as compensation for land expropriation. Public unions nationwide similarly invested in the bonds.
But Peru has consistently failed to pay back its debt since the 1990s when hyperinflation caused the bonds to lose value. Even after the Peruvian Constitutional Tribunal ordered that the bonds be revalued and that the government should make its payments, money has not surfaced.
In Florida alone, some 50,000 workers may be impacted by the international dereliction in debt payment. Pension funds for municipal workers, firefighters, police and port workers in Florida suffer a total exposure of more than $20 million in eight separate pension funds, according to the group Protect Our Pensions Now.
Hastings figures nationwide some $2 billion in debt impacts funds in 30 states.
"The government of Peru's refusal to pay its obligations threatens the hard-earned benefits that these Americans have earned," he wrote in a letter to Secretary of State Mike Pompeo.
A total of 12 Florida representatives joined in signing a letter penned by Hastings.
That included Republicans Vern Buchanan, Brian Mast, Bill Posey, Ross Spano, Matt Gaetz, and Neal Dunn, along with Democrats Stephanie Murphy, Val Demings, Darren Soto, Debbie Wasserman Schultz and Charlie Crist.
The State Department has publicly categorized the bond issue as a central part of U.S.-Peru diplomatic relations and a "top tier" issue for U.S. relations in South America overall.
The push from Florida congressman comes on top of lobbying on behalf of Florida state lawmakers and mayors in some of Florida's largest cities.
Orlando Mayor Buddy Dyer raised the issue in a letter to U.S. Sens. Rick Scott and Marco Rubio earlier this year.
"Although they were purchased carefully, honestly and fairly, the Peruvian government has not made good on the debts they owe to U.S. investors, and, despite promising to do so, have yet to even meet with key U.S. stakeholders on this matter," Dyer wrote.
Dyer suggested that continued failure to press Peru sets a bad precedent for other nations who may take further advantage of U.S. investors.
Similar letters were sent to Scott and Rubio by state Sen. Randolph Bracy and state Reps. Victor Torres and Anna Eskamani, all Orlando area Democrats.
And last year, state Rep. Robert Ascencio, a Miami Democrat, similarly wrote a letter to Rubio and then-Sen. Bill Nelson. He went so far as to challenge Peru President Martin Vizcarra's intentions.
"Not only has Peru failed to pay this debt, it also has failed to report it to various international bodies, such as the U.S. Securities and Exchange Commission, the Organization for Economic Co-Operation and Development (OECD) and the International Monetary Fund (IMF)," he wrote.
"Peru's president, Martin Vizcarra, also relies on a court decision that was illegally forged and altered to defend his stance on these land bonds."
The referenced investigation was conducted by Lima Police. It determined the executive branch distributed a doctored ruling from the Peru Tribunal to prove its debts had been eliminated. Peruvian-American Bond Holders for Justice, a group demanding bond payments, posted the police report online and said one person faced arrest on forgery charges over the matter.
Still, the fight over bonds comes amid tremendous turmoil within Peru.
Vizcarra came to power last year after President Pedro Pablo Kuczyksi resigned amid corruption charges.
Kuczynski himself came into power after former President Alan Garcia killed himself as police came to arrest him on bribery charges.
Vizcarra has threatened to dissolve the Congress if it doesn't implement anti-corruption reforms, according to The Associated Press.