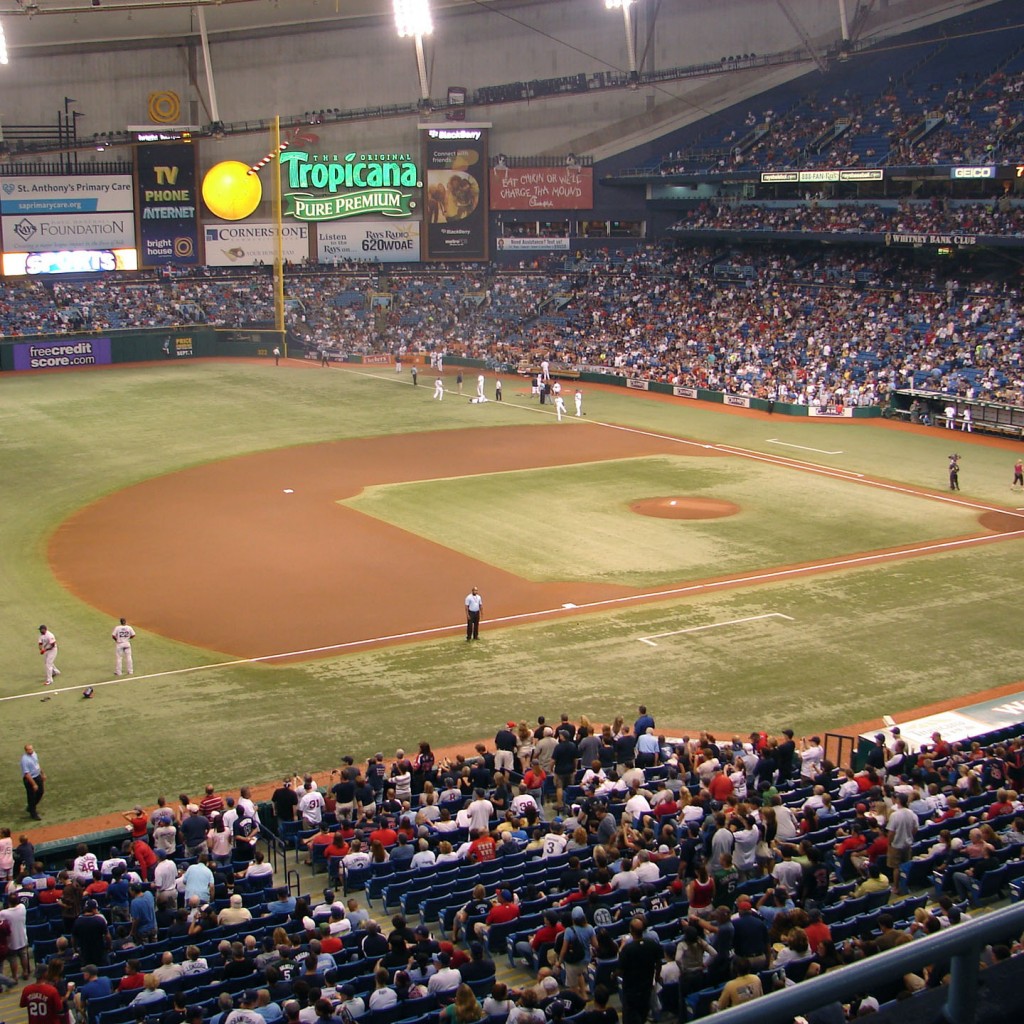 Closing off the upper deck accomplished a few things for the Rays
Top question I get regarding the Rays stadium saga: "Where will the team be playing in 2027?"
Answer: I don't know.
Second most-frequent question I'm asked about the Rays: "Do you think the team is intentionally tanking at the box office?"
This answer is a bit more nuanced.
No, I don't think the team is trying to suppress attendance like the Cleveland Indians did in the movie "Major League."
However, like that Roger Dorn– and Ricky Vaughn-led Indians team, it doesn't hurt the Rays' argument for relocation when one can count all the fans in any given section using just your fingers and toes.
This week has been an especially futile one for the Rays, drawing a franchise-low crowd of 5,786 Tuesday, followed by just 6,166 Wednesday, despite racking up a six-game win-streak and closing to within a half-game of the red-hot Yankees for first place in the AL East.
Thank goodness for the Miami Marlins, whose 9,478 fans per night (at their modern, taxpayer-funded stadium) is the only thing keeping the Rays' 13,731 per-game average from another last-place MLB finish.
Attendance at the Trop is actually up 51 fans per game from the same point last year, and it would have been higher had the Rays not closed off their upper deck this season, limiting attendance to just 25,025 at each of their three sellouts so far.
Closing off the upper deck has also allowed the Rays to reduce day-of-game operating costs, while reducing the number of cheap seats available to fans; it's essentially a ticket-price hike for games that draw a half-decent crowd.
Yet, most nights, there's no shortage of good, cheap seats available … why?
It isn't because the Rays want empty seats, or even need them to make their point about long-term profitability.
It's more likely that the team's repeated mantra of "our home is not a good home to play or watch baseball in" has become a self-fulfilling prophecy over the last ten seasons. If you repeat something enough, people will eventually believe you.
Anecdotally, I think another factor is the team's not-so-subtle reminders they may be playing in another state come 2027; I've seen this push would-be fanatics away from the team.
So, the Rays essentially find themselves in the same death spiral the Expos fell victim to in their last few, uncertain seasons in Montreal … with one difference: profits.
The MLB's business model is much different now than it was in 2004, with a much bigger share of revenue coming from digital and broadcast rights than from inside the stadium.
Not to mention, even though the Rays may not be drawing any more fans than they did last year, if they raised the average price of tickets, they can continue to increase revenues without an increase at the turnstile.
The Rays haven't responded to my requests for comment in a very long time, but team president Brian Auld told ABC Action News, "We appreciate the support of our fans, and we believe that St. Petersburg, Tampa and the entire Tampa Bay region will rally around this exciting and compelling Rays team."
I truly believe Auld and Matt Silverman and Melanie Lenz and the rest of the Rays' front office wants to make a new Tampa Bay ballpark happen, but it simply won't under Stu Sternberg's watch if he has to pay for it.
I also believe Rays executives would like more fans to come out to watch their great product. They may be making healthy profits (most MLB teams are), but there's always a thirst for more.
So no, the Rays have no reason to root for lower attendance — a few thousand fans here or there won't do much to change their stadium situation. But as long as the revenues keep flowing in, I don't know if the team really minds the bad box office numbers, either.