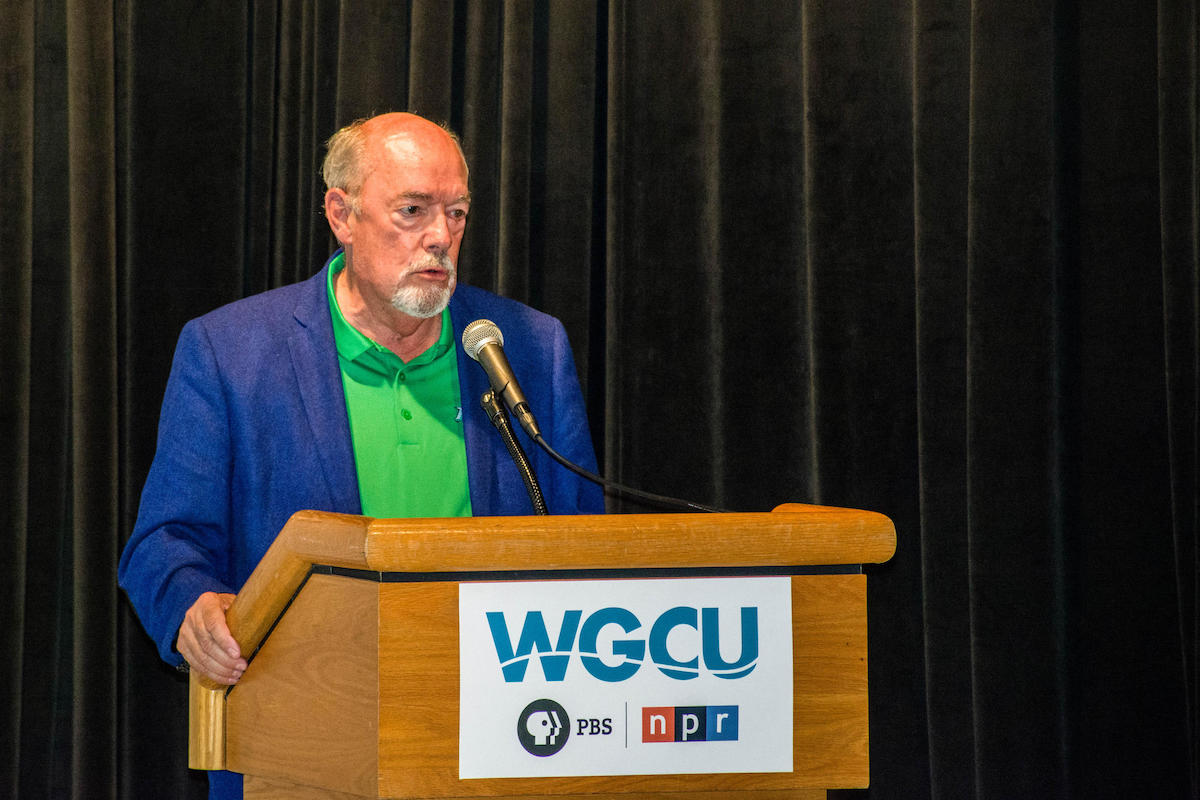 Mike Martin could also receive a $100,000 bonus
The president of Florida Gulf Coast University appears in line for a $50,000 raise—and maybe a $100,000 bonus.
The FGCU Board of Trustees will meet June 11 to evaluate Mike Martin's last year on the job. Based on performance assessments made available in advance, board chair Blake Gable said a raise is in order.
"My discussions with various stakeholders regarding the President, whether political or community leaders, faculty and staff, and most importantly the students, all lead to the same conclusion," Gable wrote in a memo.
"Mike is doing a great job and is the right leader for FGCU."
Trustees will vote on whether to raise the president's salary from $350,000 to $400,000. The board can also award up to $100,000 as an annual bonus.
Martin received a $100,000 bonus last year, according to the News-Press.
Gable said the boost in salary makes sense based on specific achievements by administration.
"This past year has seen further legislative success, implementation of the Student Success program that I believe will soon show significant improvement in key metrics, as well as development of several initiatives that have the opportunity to strengthen and enhance the University," he wrote.
Indeed, the Legislature this year approved $10 million for the Student Success program and $500,000 for academic and career attainment programs at the school.
Additionally, lawmakers approved $9 million for integrated coastal and watershed studies at FGCU.
In total, the Legislature approved an education and general activities budget for FGCU of $82.3 million, an increase from $74.6 million last year.
FGCU will also get $10 million from Board of Governors initiatives and $1.9 million from the Capital Improvement Fee Trust Fund.
Additionally, FGCU has grown in prominence thanks to its role studying blue-green algae blooms around Lake Okeechobee.
It was during a visit to an FGCU research facility where Gov. Ron DeSantis announced his plans for record spending on water quality and Everglades restoration.
Gable said he has discussed Martin's performance with Ned Lautenbach, chairman of the state Board of Governors, and with Chancellor Marshall Criser, who leads the State University System.
"They are very supportive of the recommended changes," Gable wrote.
Martin came on as president of the university in 2017. He's already begun discussions on when to depart FGCU, but said he intends to stick around at least two more years.