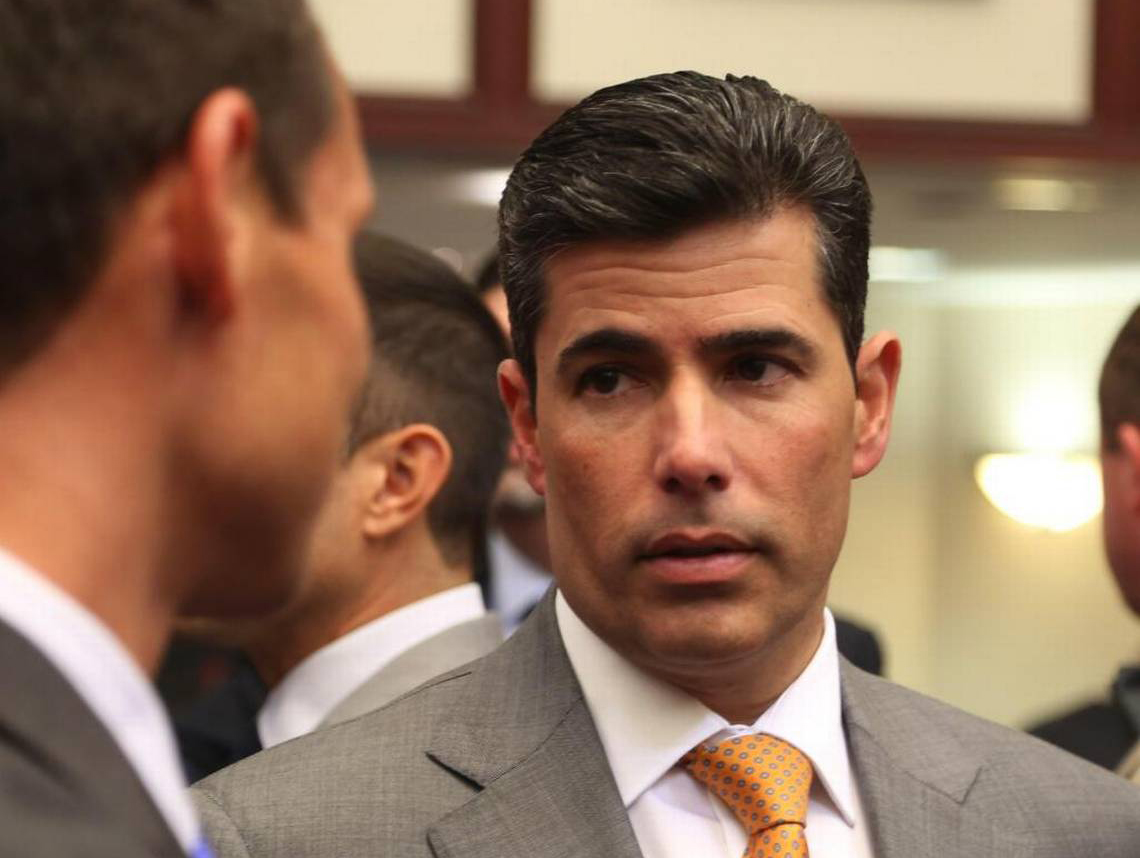 "I never said I wanted to kill anyone!" Hill later tweeted.
House Speaker José Oliva and Rules Chair Chris Sprowls on Friday "condemned" GOP state Rep. Mike Hill's banter with a constituent in which he laughed and joked over a suggestion that gay people should be "put to death."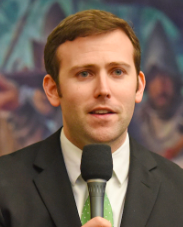 "We unequivocally condemn both the question asked of Rep. Hill, and Rep. Hill's laughter and refusal to push back and remind his audience that this is America and we don't stone people to death we disagree with," their statement said.
Oliva, a Miami Lake Republican, is Speaker for 2018-20; Sprowls, a former prosecutor and Palm Harbor Republican, is in line to become Speaker for 2020-22.
"Such callous indifference to an outrageous question is unacceptable, runs contrary to our founding principles, and in no way reflects the beliefs of the Florida House," the leaders' statement continued, stopping short of asking him to resign, as others did Friday.
"Rep. Hill would do well to remember that the only story in the New Testament involving stoning involved Jesus putting a stop to it and saying, 'Let he who is without sin cast the first stone.' He owes his colleagues an apology and he owes the Republican caucus a better example of political courage."
The Pensacola News Journal reported that Hill and a constituent were trading comments about Bible verses at a Pensacola-based group called Women for Responsible Legislation.
"In 1 Corinthians, it says that a man who has an affair with another man will be put to death," the person says. Hill responds, "It says that in the Old Testament, too."
"Another attendee asks, 'Can you introduce legislation?' Chuckles are audible. The state representative joins the laughter. 'I wonder how that would go over?' Hill says."
By late Friday, Hill — who represents House District 1 — also was excoriated by House members from both parties, the state's Democratic Party, and state Republican Party head Joe Gruters, also a state senator.
The Democrats also issued a statement calling Hill's Twitter feed a "homophobic dumpster fire," quoting tweets of his that said the "homosexual movement is God's judgement," and that news media "will only show a Trump supporter and Black Lives Matter activist hug 'if they are gay,' " among others.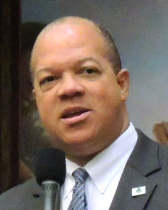 Florida Politics reached out to Hill's office earlier Friday; there was still no response as of Friday night.
But Hill did tweet back at fellow House member Carlos G. Smith, an openly gay Orlando Democrat, one of many people who had called Hill out on social media.
"Fake news, Carlos! And you know it. I never said I wanted to kill anyone! Instead, I am being attacked because I have made a strong stand to protect the preborn in the womb," wrote Hill, who opposes abortion.
Still later Friday, Hill responded to Miami Herald reporter Samantha J. Gross' tweet that Hill told her earlier in the day "he did not recall laughing and hardly remembered the constituent's comment."
"That was before I heard the audio," he tweeted back. "This event happened a week ago Thursday. I laughed at the nonsense of running legislation that the gentleman in the audience suggested. And you know it. Don't join the #FakeNewsMedia."
Orlando correspondent Scott Powers contributed to this post. His related story from earlier Friday is here.