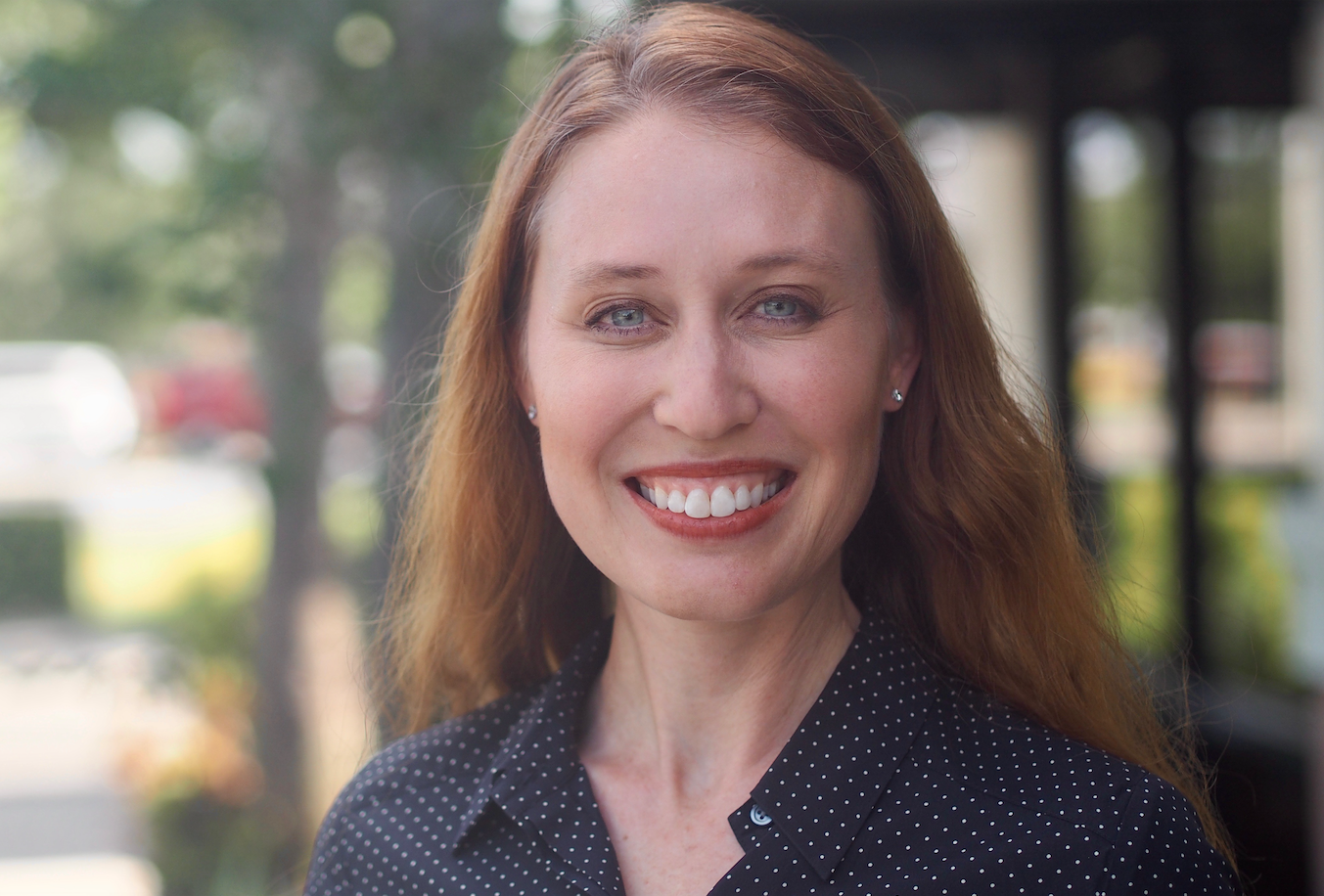 J.J. Walcutt's take on what ails America.
Why would a research psychologist with no name recognition, no independent financial wherewithal, little experience in politics, and almost no standing in her Democratic Party, run for President of the United States?
One things's for sure: J.J. Walcutt says everyone tells her she's "not crazy."
"I'm definitely not nuts but the psychologist in me says: 'Well, if I were, I wouldn't know it anyway,' " she says.
Still, why would anyone join a field that already has 79 formally documented candidates, including 38 Democrats, and far more who are running but haven't yet filed paperwork?
Especially when, realistically, there might be no more than a half dozen who have even remote chances of emerging as serious contenders, and they're all pretty-well known and financed?
This is why at least one non-establishment candidate runs for President of the United States:
"Nuts is doing the same thing over and over again and expecting a different outcome. This is the very idea of 'politics as usual,' " Walcutt offered.
"Given that I served in the government as the [U.S. Department of Defense Secretary's] Director of Innovation — I used to say in my talks: 'They didn't hire me to be the same… they hired me to challenge the system.
"If they just wanted someone who could do what everyone has done, then they don't need me. But if we want progress and creativity and innovation to drive progress, then we need someone to step up that has a story, that has vision, and that understands a pathway to success."
For her, it's a matter of going through process to develop a strategic plan that to inspire or even lead the nation into a new readiness, through a candidacy, or through a book she expects to write this fall, and through creation of a team who have bought into it.
Walcutt, 43, of Oviedo, kicked off her campaign for President at the Winter Park Memorial American Legion Post 112 last Thursday night. She followed that with commencement of a 50-state "Ready Nation" listening tour, with her debut event at the Jacksonville Zoo Saturday. It's backed by her blog, "Follow Her Red Shoes."
She describes her effort in part as a campaign to address what ails the American psyche and America's challenges. She proposes rational discourse and policies aimed at healing growing anger, fear and hatred within the American population, and psychology-informed programs to prepare for and respond to everything from education and the environment, to profiling world leaders, and psychology-based terrorism carried out through social media.
"My skill sets are in what I call strategic psychology and cognitive weaponry. So now you're getting into what I see as where we're going: cyberspace, intellectual and psychological warfare," she said. "And I take very seriously this position."
For now her campaign is built around the theme of making America a "ready nation." That involves, as her campaign materials describe it, seeing America "evolve into a leaner, agile, resilient nation recognizing diversity and creativity as our greatest human assets and focusing on education, environment, defense, employment, healthcare, and modernizing government."
She has no illusions about getting into the Democratic presidential debates, at least not yet. She's looking further down the road.
Walcutt said she intends to spend her national tour bringing people together, listening, and seeking to build a coalition. In October or November she hopes to roll out a full policy platform that would get attention.
"I'm going to go find those change makers. We're going to be interviewing, white boarding, co-talking, roundtables, you name it," she said. "My task will be to connect the dots between these people and groups. And in November we will submit a plan that I didn't create, but I curated.
"The goal of this, first and foremost, is to create a readiness plan for the country. If through this experience we create the name recognition that we need, great. Then we transition, we move forward. If we don't, then the very least we would do is act from a position of inspiration. We'll publish the book. We'll publish the plan," she said.
Beneath it all is a psychologist's take on the psychological fracturing of the American public, fueled by fears, self-righteous angers, and hatreds, and, she said, an incumbent president who is leading his base on an emotional basis, "Riling people up over and over and over."
"It is problematic in what we're seeing because it is destructive to the country," Walcutt said.
Walcutt has a bachelor's degree in psychology from Colgate University, a master's degree in clinical psychology from the University of Central Florida and a doctorate in developmental psychology from Florida State University.
Her career has included positions as the director of innovation and advanced distribution learning in the office of the U.S. Secretary of Defense, as the human innovation fellow under the U.S. Office of Personnel Management, and as a U.S. delegate to NATO. She wrote a book on national education reform, and another on re-imagining the executive branch, both published by the federal government.
She's done research for and written various training protocols and programs for the military, human resources, and public schools. She founded a non-partisan, non-profit called UNIFY USA, "aimed at connecting Americans across the aisle through education, cooperation, and building joint goals."
Walcutt is a member of the Democratic Party, Ruth's List Florida, Women in Defense, and the League of Women Voters. She's married to Chris Walcutt, a cyber security professional. They have four children ranging in age from 8 to 20.
She said in 2016 she was shaken by the choices of presidential candidates. She found herself challenged, on more than one occasion, by family members and colleagues to define what sort of person needed to be president.
She also found herself inspired by a Marine who described an incident in which he ran toward fire in Afghanistan, even though at that moment he was in a civilian capacity, and unarmed.
That year she ran what she called an experimental campaign for president. She qualified as a write-in candidate in 14 states.
"It's OK to not have enough money. It's OK to not be known enough. It's OK to be a lot of things, but what's not OK? To think that your country could use your skills, your capabilities, or your knowledge in some capacity, and be afraid to do so because you don't want to risk public ridicule," Walcutt said. "These guys risk life and limb. Shame on me to do otherwise."