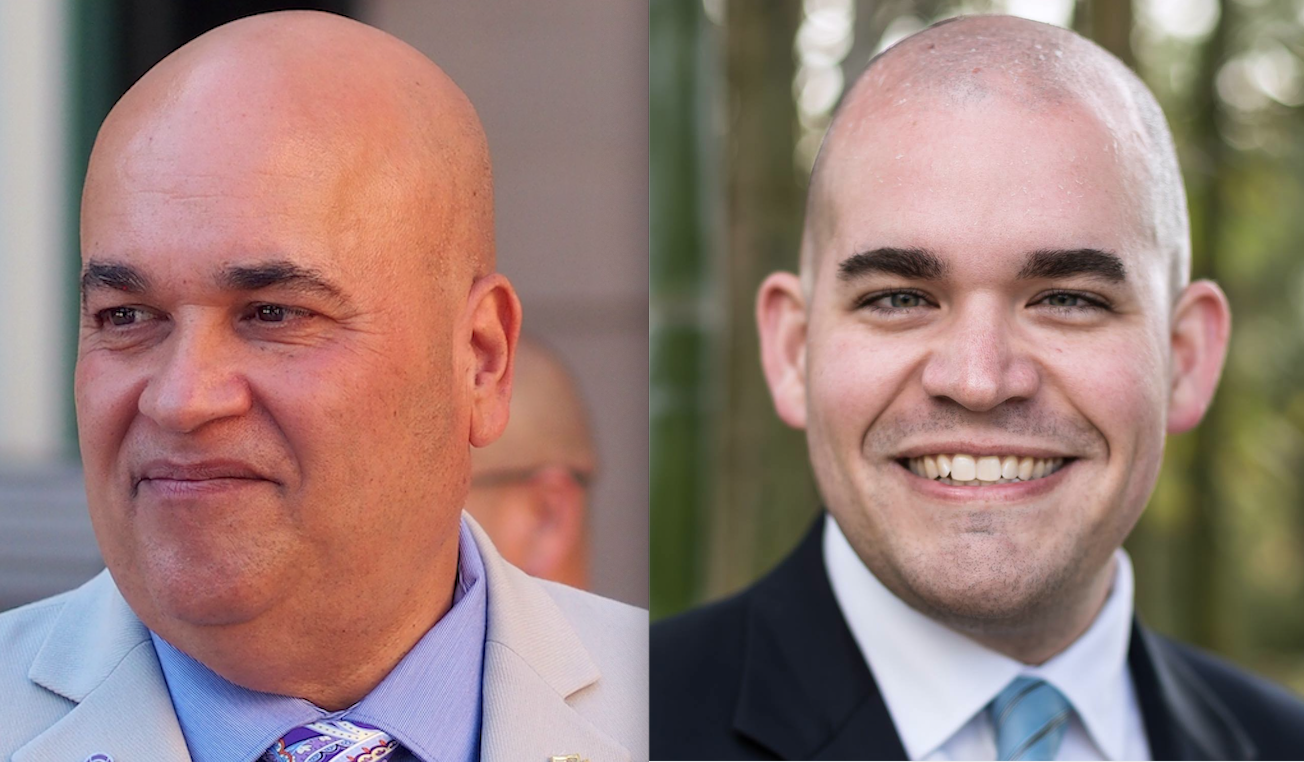 Cortes challenges Osceola Clerk of Courts Armando Ramirez
Democratic state Rep. John Cortes is running for the Osceola County Clerk of Courts office in 2020 foregoing a possible fourth term, and Democrat Alex Barrio has filed to run for Cortes' House District 43 seat.
Cortes, of Kissimmee, has served three terms in the House in the heavily-Democratic, Hispanic-majority district covering most of Kissimmee and Poinciana, as well as northwest Osceola County.
He said he decided to seek the county post in part because the incumbent, Armando Ramirez, has been a controversial figure and people are asking Cortes to take him on, and in part because his mother is ill in Kissimmee, battling with Alzheimer's Disease, and he likes the idea of staying in Kissimmee year-round.
There now are four candidates running for Osceola Clerk of Court, including Ramirez, Cortez, Jossue Lorenzo, and Leroy Thomas. They're all Democrats. Ramirez has raised about $10,300 toward a re-election campaign. Lorenzo, an Osceola County deputy sheriff, has raised about $5,800.
Cortes is a retired corrections officer who worked with the courts in Manhattan, New York, for 13 years. He wants to offer reform in the Osceola County Clerk of Court Office.
"I've known Armando for 30 years. But there's a lot of history of the courthouse that's not done right. So I said, 'Let me get in there so I can fix it up,'" Cortes said. "I don't want to talk bad about people but I've heard too many stories, and people said we want you to run. So I'll run, to try to make it work. I want to work with the judges, legal aid, everybody who's there, parole, probation."
Barrio is the first to file to run for Cortes' HD 43 seat. He is political director for the Hispanic outreach organization Alianza for Progress, and a former aide to Democratic U.S. Rep. Darren Soto, with a long history of working for Democrats and affiliated organizations.
Barrio previously ran for Florida House District 48 in 2016, losing to now-state Rep. Amy Mercado in the Democratic primary.
He expects additional candidates to emerge for an HD 43 race.
"I expect a vigorous debate about Osceola County," Barrio said. "This is a county that has been neglected for years by Tallahassee. We have an affordable housing crisis, we have a transportation crisis, we don't have good public transit. There's not a lot of trust in government… And health care, of course,"