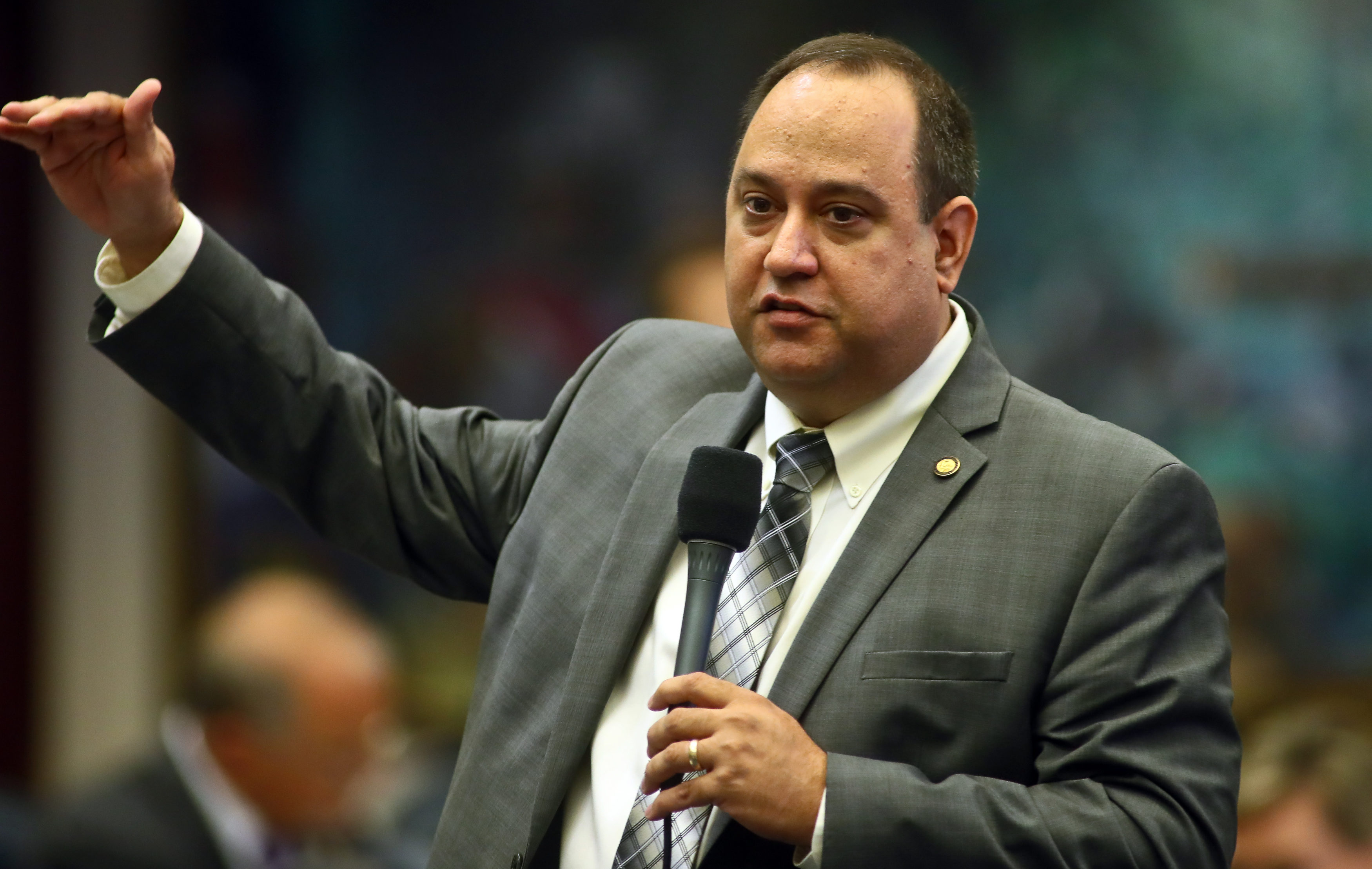 He remains the only candidate in the SD 27 race.
Ray Rodrigues will hold an official Senate campaign kickoff Wednesday at the Marina at Edison Ford in Fort Myers.
The Estero Republican, now halfway through his fourth term in the Florida House, remains the only candidate in District 27.
"I will spend the next 18 months working to earn support across the district, and there is no group of committed community leaders I would rather have in my corner," Rodrigues said. "We will knock on thousands of doors and talk to countless voters about the issues that matter most to the hardworking people of Southwest Florida."
Rodrigues announced he would run last month. He quickly racked up endorsements from area lawmakers, including state Sen. Lizbeth Benacquisto, the retiring incumbent.
"The outpouring of support for Ray is a direct result of his proven record of working hard on behalf of the needs and quality of life of every resident of Southwest Florida," Benacquisto said.
"Together, Ray and I have worked to ensure access to world-class education opportunities, to protect our waterways and to give voice to the voiceless. Ray is the advocate we need to continue fighting for us in Tallahassee."
State Sens. Kathleen Passidomo, a Naples Republican, and Ben Albritton, a Sebring Republican, will both attend the Wednesday kickoff.
So will state Reps. Dane Eagle, Spencer Roach, Byron Donalds, Mike Grant and Bob Rommel.
All endorsed Rodrigues early. The candidate also has the support of senators like Trilby Republican Wilton Simpson, in line to be Senate President for 2020-22, and Travis Hutson, a St. Augustine Republican now vying for the presidency after Simpson.
Eagle's endorsement came the day Rodrigues announced, and seemed particularly important as he faces term limits along with Rodrigues and lives in the district.
State Rep. Heather Fitzenhagen, a Fort Myers Republican, said she will not run for the seat. That makes Rodrigues the only lawmaker representing a significant part of District 27 already to enter the race.
Rodrigues also picked up endorsements from all of Lee County's mayors. And he's now building a list of business leaders in his corenr.
Syd Kitson, the developer behind Babcock Ranch, just announced his support: "Ray Rodrigues has proven himself as an innovative leader at the forefront of issues such as solar energy and education," he said.
"Couple this with his pro-business approach to cutting taxes and regulations, and it is an easy choice to support Ray Rodrigues for the Florida Senate."