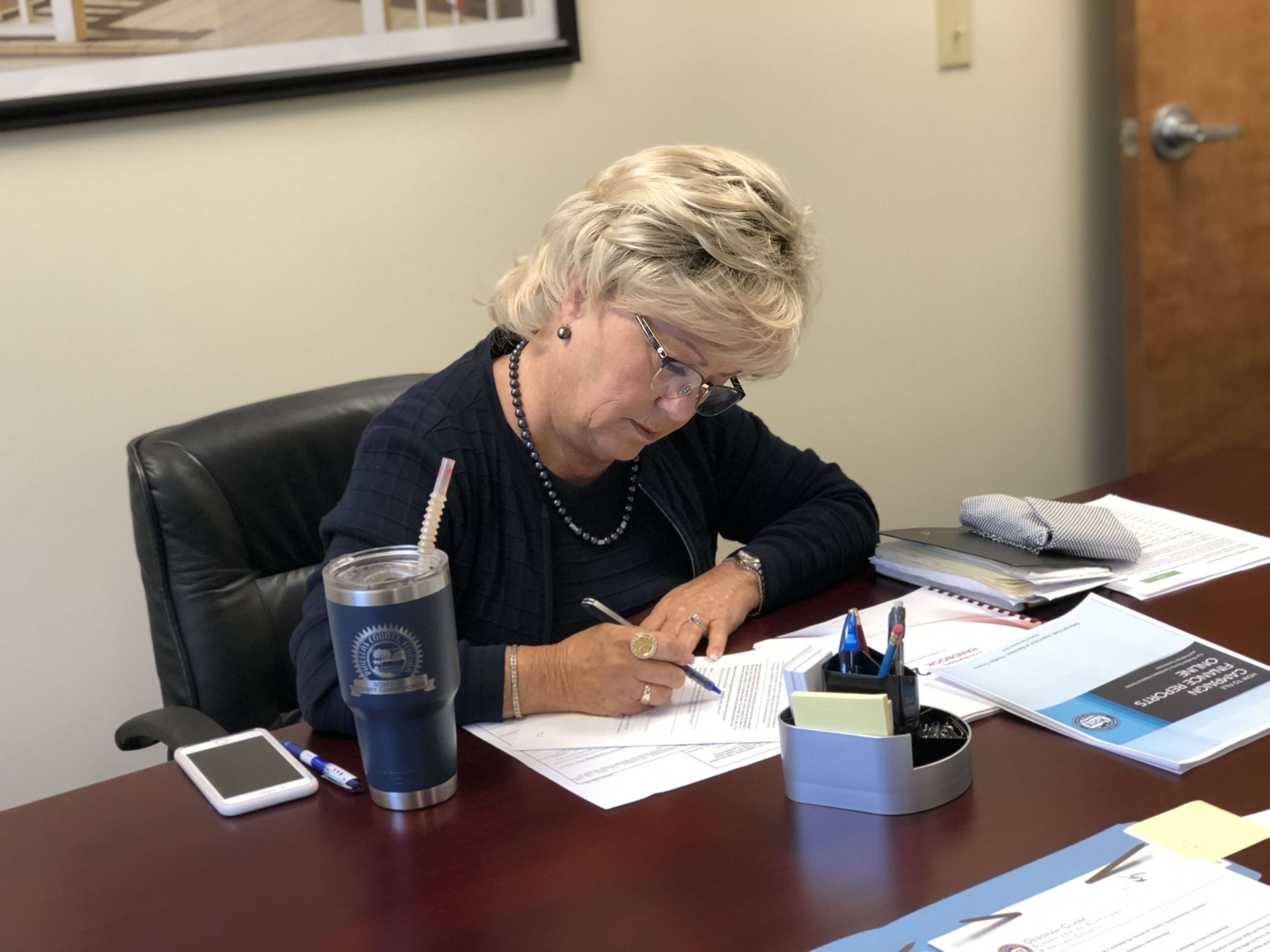 "We have accomplished so much together, but we still have much work to do."
Pinellas County Commissioner Janet Long will seek a third term.
Long filed to run for reelection Monday afternoon at the Pinellas County Supervisor of Elections Office.
"It's been an honor to serve our citizens and I'm grateful for the trust the people of Pinellas County have placed in me. We have accomplished so much together, but we still have much work to do," Long said.
"I am committed to keeping the positive momentum going in our community, so future generations can experience the incredible quality of life my family has enjoyed here for 46 years."
Since taking office in 2016, Long has worked on a number of issues including transit.
As Chair of the Pinellas Suncoast Transit Authority, Long has been a key player in planning the county's transit future. She, with other board members, recently advocated to maintain bus service levels on some under-utilized routes despite funding challenges necessitating cuts. Long argued the agency should instead identify short-term funding options to ensure the hundreds of concerned riders who would lose transit access were protected.
Long also advocated against proposed property tax increases, supported beach renourishment projects and successfully argued against raising milage rates to fire and EMS services while still maintaining service levels.
Long also led efforts to bring 27 elected officials from regional governments into the Tampa Bay Regional Resiliency Coalition. The group seeks to identify regional solutions to the impacts of climate change.
Long was first elected to the County Commission in 2012. Before that she served as a member of the Florida House of Representatives from 2006 until 2010. Long was an elected member of the Seminole City Council for one term in the early 2000s.
"Because of my years of experience, I've seen just about everything. I know what works and what doesn't work. There is a very steep learning curve when it comes to serving our county," Long said.
"I believe I have the proven leadership skills and 'common sense' approach to get more things done for our community. That is why I am asking Pinellas County residents for their vote in November 2020."
Long is also a member of the executive committee for the Tampa Bay Regional Planning Council, Forward Pinellas, Business Technology Services Board and others, including the Largo Medical Center Board of Trustees and Clearwater Central Catholic Advisory Board.
No one has filed to run against Long yet in 2020. Long represents the countywide District 1.