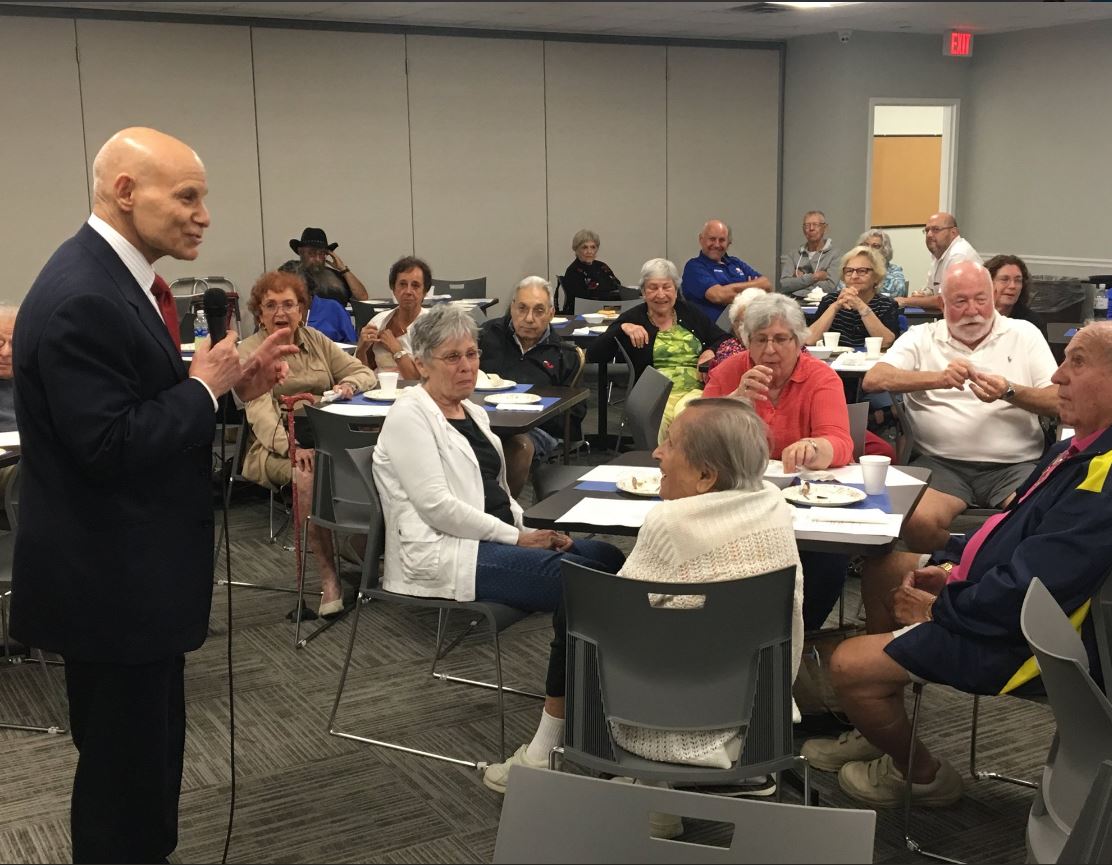 "This has been an extremely difficult decision for me."
Mike Satz, who has served as Broward State Attorney for a whopping 43 years, says he will not run for re-election in 2020.
"This has been an extremely difficult decision for me," Satz said in a statement on the move. "However, I feel it is important to announce my decision now so I can continue to focus on the Parkland case and give a qualified candidate enough time to put forth their campaign for office."
The 76-year-old Satz will be prosecuting Nikolas Cruz for allegedly carrying out the 2018 shooting that left 17 people dead. That case is scheduled to begin in January.
Satz says he wants to focus on that case and not on running another campaign for re-election. Satz was first elected to the 17th Judicial Circuit position in 1976 and will complete his 11th term in office in 2020.
In 2016, Teresa Williams lost to Satz by just 3 percentage points in the Democratic primary.
Satz would have faced another challenge from the left in 2020. Joe Kimok, who has already entered the race to replace Satz, is a self-identified "progressive," and more candidates were expected to enter the race even before Satz made his announcement Tuesday.
Kimok released a congratulatory statement following the news of Satz stepping aside.
"As the longest serving State Attorney in Florida, I'd like to congratulate State Attorney Mike Satz on his accomplished career," Kimok said. "I wish him the best of luck in this new chapter."
However, Satz says his announcement shouldn't be seen as a retirement, and that he plans to continue to be active.
"I am definitely not retiring," Satz said. "When the Parkland case is concluded, I am going to explore some other professional opportunities that I put aside in the past that will challenge me and give me some time to travel and help me with my bucket list."