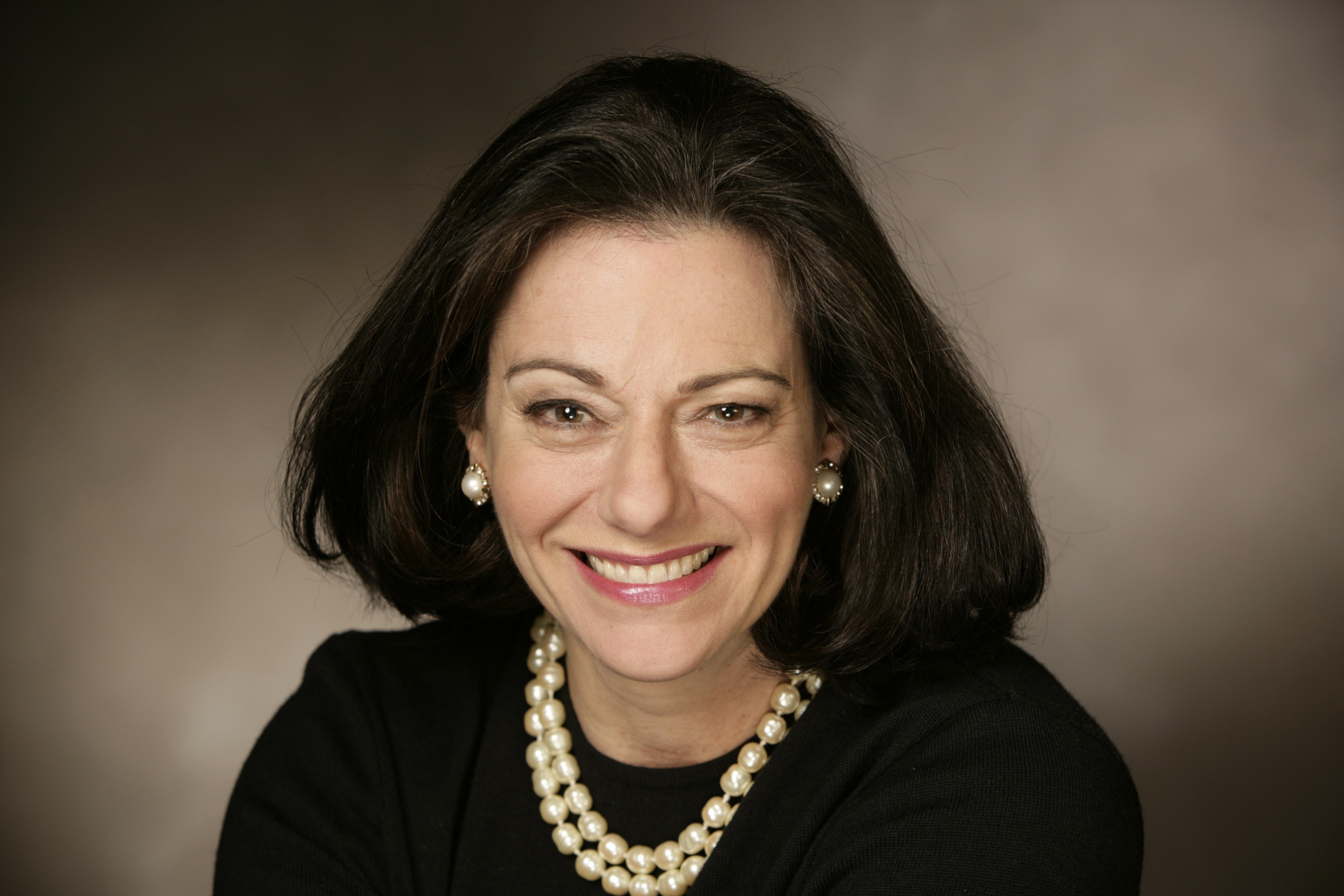 She boasts access to national donors, appears in Mueller Report 75 times.
After Bradenton Republican Fiona McFarland filed to run in Florida House District 72, many took note of her family connections to the Trump administration.
It will take money, Republicans acknowledge, to beat Democrat state Rep. Margaret Good in one of Florida's most competitive House races. But McFarland, while new to the area, created an immediate buzz.
Specifically, many wonder if Fox News personality K.T. McFarland, the candidate's mother, would bring national connections. But then, critics question the elder McFarland's influence and whether her presence casts more of a cloud on the Florida race.
McFarland's time in President Donald Trump's White House came as a deputy to Michael Flynn, a short-lived national security advisor.
Flynn resigned less than a month into Trump's administration. The stated reason at the time was Flynn misleading administration officials about his communications within a Russian ambassador.
As Special Counsel Robert Mueller investigated Russian election interference, Flynn's office came under intense scrutiny. That included interviewing K.T. McFarland and reading her communications.
Her name ultimately appears in the Mueller Report about 75 times, not counting citations.
"It's definitely a red flag," said former state Rep. Ray Pilon, a Sarasota Republican.
Some Democrats went further. They characterize K.T. McFarland as a flawed surrogate or advocate for her daughter's campaign.
Gabriel Hament, a Sarasota Democratic consultant, specifically called out K.T. McFarland's professional connection to Flynn.
"She was a top staffer to a convicted felon and a traitor to the United States (Flynn)," Hament said.
But Republican leaders in the area characterized attacks on a candidate's family as out of bounds. Besides, they said, Fiona McFarland can stand on her own.
"KT McFarland served her country honorably, just as Fiona McFarland served honorably in the Navy and intends to do so for the people of Sarasota," said Max Goodman, a Republican consultant who helped McFarland launch her campaign.
"It is disappointing to see the Good campaign attacking a candidate's family."
Good's campaign upon reading the remarks stressed Hament does not speak for the campaign.
Unwelcome Addition?
Pilon previously represented District 72 himself before attempting a move to state Senate in 2016. He also came within 1,200 votes of defeating Good in November.
But he had no intention of running again, and instead endorsed Donna Barcomb, a Sarasota County Charter Review Board member challenging Good.
He thinks Republicans can't waste resources on a competitive primary when Good has proven to be a great fundraiser. So it wasn't welcome news when McFarland filed.
"It's a tragedy," he said. "I don't know why it happened or what is up their sleeve. But I'm done with it all. I can't handle the local insider baseball."
For his part, Pilon met with McFarland weeks ago and advised her to run elsewhere, maybe the District 69 seat flipped blue by Jennifer Webb. McFarland didn't take the advice.
Now, he worries the entry will make a costly race. He became the first to raise K.T. McFarland's appearance in the Mueller report in a since-deleted Facebook exchange.
In the Mueller report, Pilon sees a document ripe with oppo research to use against the campaign. Pilon figures information will get mined in the primary and, should McFarland advance, the general election.
Barcomb herself elected not to criticize Fiona of K.T. McFarland directly. But she did express frustration to see a primary opponent, especially after Erik Arroyo already announced his departure from the race.
"My only thought is it's going to cost more money to run an aggressive campaign for the primary and the general election," she said.
Those in McFarland's camp aren't so worried. They note K.T. McFarland in fact came out of the Mueller investigation better than most subjects.
When K.T. McFarland was asked to draft official documents with facts she could not confirm, she refused. In one specific incident, then-Chief of Staff Reince Priebus asked her to draft an email confirming Trump never asked Flynn to call Russia about sanctions. She did not.
Mueller characterized her as a cautious figure within the administration.
"The evidence does not establish that the President was trying to have McFarland lie," Mueller wrote.
"The President's request, however, was sufficiently irregular that McFarland — who did not know the full extent of Flynn's communications with the President and thus could not make the representation the President wanted — felt the need to draft an internal memorandum documenting the President's request."
NPR later characterized K.T. McFarland as one of those in Trump's orbit who "ignored his orders." But those people, that article notes, may have prevented any obstruction of justice.
Most importantly, Fiona McFarland's supporters say she can stand on her own.
"She's the best candidate I've ever met," said Sarasota County Commissioner Paul Caragiulo. He's spent days introducing Fiona to the regional powers that be, and all see her as a hopeful addition to local politics.
Christian Ziegler, vice chair of the Republican Party of Florida, said he doubts K.T. McFarland will hurt her daughter's candidacy.
"My understanding is K.T. McFarland in general left on very good terms with the President directly," Ziegler said. That bodes well in a primary (Ziegler stressed he's not taken sides in the race).
Beyond that, he's already heard Fiona McFarland give a speech to local groups, and when she mentioned her mother at the end, the audience ate it up.
"The whole room erupted because they love K.T. McFarland," he said. "So the grassroots is with her. It won't hurt her on the Republican side."
But will Democrats pounce on any connection between a relatively unknown candidate and Flynn?
Lying in Wait
Hament holds no official role with any campaign. But he helped organize canvassing events for Good in 2018 before her special election and the general election wins.
Good's campaign, incidentally, stressed Hament never held a paid position, and that he holds no position with the 2020 election.
He doesn't see K.T. McFarlad bringing that much national firepower to the race. He points to her decision to challenge Hillary Clinton for her New York Senate seat in 2006. She lost by 36 percent.
"She has very poor political instincts," he said, also noting McFarland failed to secure an ambassadorship to Singapore.
But Fiona McFarland's supporters scoff at the scrutiny on her mother.
"This is not interesting unless Fiona McFarland's name is in the Mueller report," Caragiulo said. "I could care less that her mother is in the document somewhere."
Consultants working with Fiona McFarland stress that she's not a carbon copy of her mother. No one should expect K.T. McFarland's Fox News commentaries, for example, to reveal much about Fiona McFarland as a candidate.
But they certainly tout a network of national supporters that extends far beyond a couple months working for Flynn.
Successful or not, McFarland drew donations from all over her country to run against a Clinton in New York. And she also served under Presidents Ronald Reagan and Richard Nixon.
Former Secretary of State Henry Kissinger wrote her a letter of support when she was being considered for the Singapore.
There's still more than 14 months until the Republican primary. In a race where one candidate already has come and gone, all parties recognize analysis all counts as speculation.
But one thing is certain. The entry of this 33-year-old who is still not fully moved into the district has generated intense buzz in a race already being watched closely.