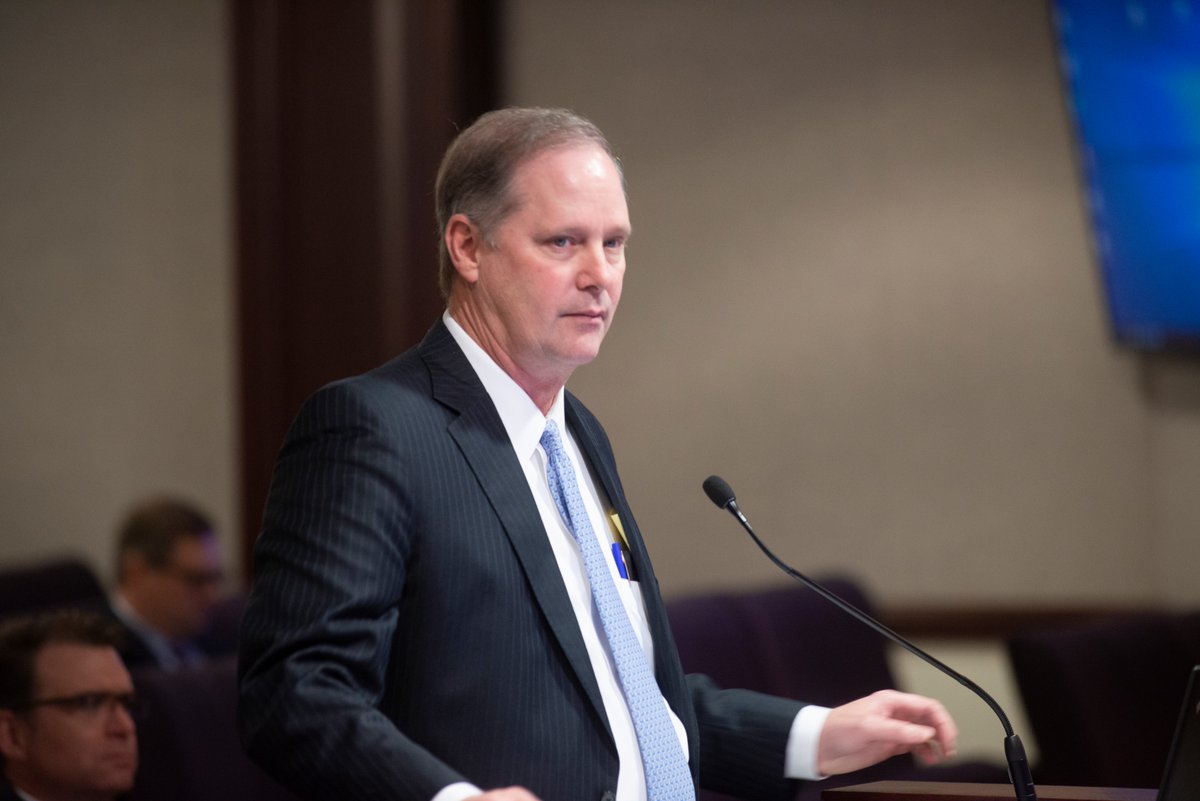 Herein, a discussion of school safety, diplomacy, Western Wall.
Among the over 100 prominent Floridians who went to Israel on the Enterprise Florida trade mission last week was Sen. Wilton Simpson, a future Senate President.
We caught up with the Senator midway through the packed four-day itinerary, when he extolled the oasis of inter-ethnic cooperation at Ari'el University and described his experience at an Israeli school, where he learned first-hand how the country handles school safety issues.
On Tuesday morning, after this reporter and the Senator worked through the jet lag issues created by the international flight, Simpson was able to give us the "rest of the story" on what he saw in the Holy Land.
The watchword for Simpson, especially on the school safety issue, was "cooperation among different levels of government."
Israelis have a "protection mindset," one that the Senator believes is borne of compulsory military service.
The Senator noted the collaboration between teachers, civilians, administrators, and law enforcement to ensure there's "not just one layer of protection … but force multipliers."
Simpson suggested that Florida could learn lessons about such coordination, and that those lessons could be reflected in legislation as soon as 2020.
Those lessons will not come without impediments, said Simpson, especially regarding "bureaucracy," such as "school boards and unions," in "the same four or five districts."
"Everyone wants to be in charge," the Senator lamented, "and have someone else pay for it."
Simpson noted that the current guardian program requires more training than the Israeli equivalent, though with the caveat that not all guardians have military training.
The Senator also sat in on the Florida Delegation meeting with embattled Israeli Prime Minister Benjamin Netanyahu, a "scholar and a gentleman."
"The amount of detail, attention, time he gave, no one expected," Simpson said, likening Netanyahu to former President Ronald Reagan.
"There are always leaders who come along at the right time," Simpson said. "Netanyahu is that person for Israel."
Despite the Knesset having dissolved itself the day before, setting up a snap election after Netanyahu didn't assemble a coalition, the PM was not "fazed."
Nor did he show any discomfiture from facing a lawsuit about corruption charges just after the September snap election.
"He seems to be above that stuff," Simpson said, before saying that much of the heat the PM is facing is due to a larger feeling of "bitterness … disdain … disrespect for world leaders" and "elected officials" generally.
"This prime minister has enemies," Simpson said, but that's not unusual.
"You see what the President goes through every day," Simpson noted.
Simpson predicts that whatever may happen, Netanyahu will be "honorable about the results."
Beyond the diplomatic aspects of the trip, Simpson valued the cultural experience, including a trip to the Western Wall.
"Truly the experience of a lifetime," Simpson raved. "I felt energy and blessing."
Like pilgrims from around the world, Simpson placed a prayer into the wall.
His was for his children and grandchildren.