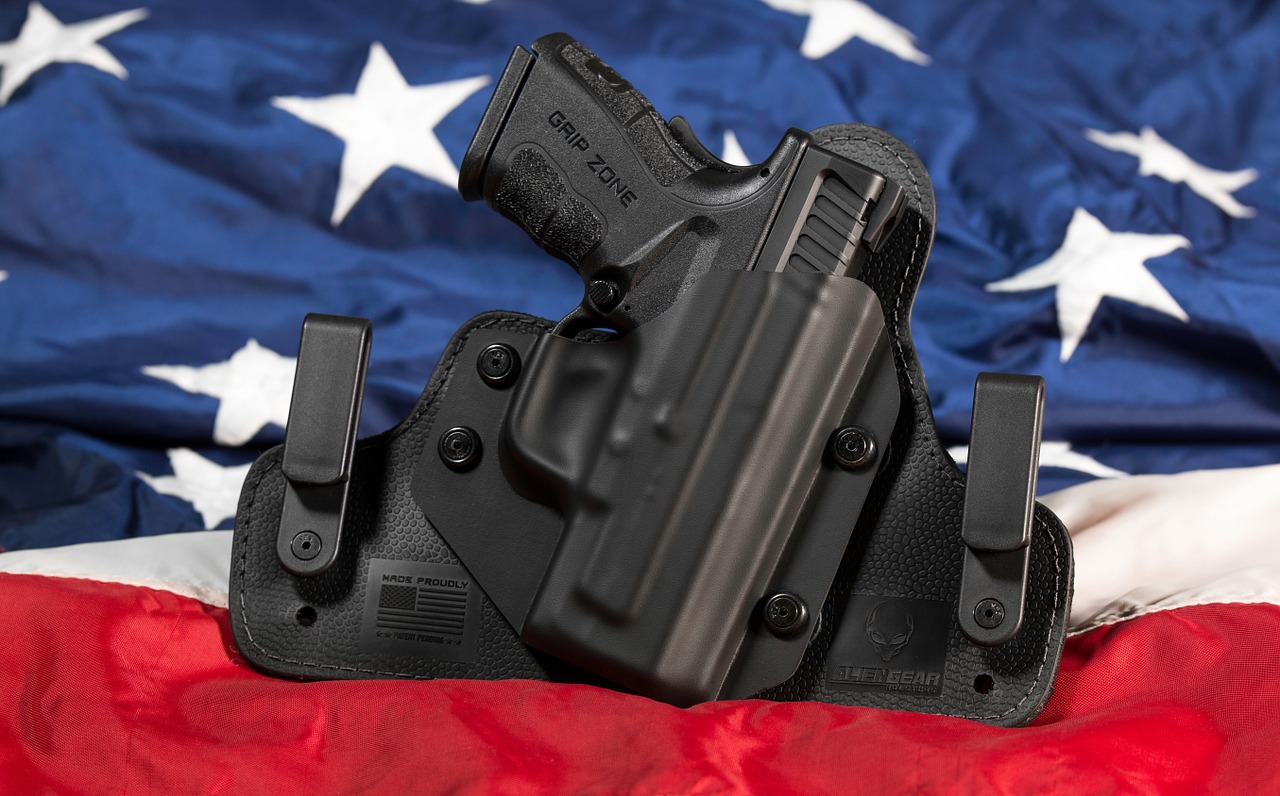 Broad support transcends party lines.
An overwhelming majority of Floridians favor universal background checks on gun sales, according to a new survey from St. Pete Polls.
The pollster asked voters specifically if they would support amending Florida's Constitution to require universal background checks on all sales of firearms in the state.
Nearly 77 percent said yes; just 17 percent said no. Another 6 percent remain unsure.
As expected, responses varied somewhat based on party, but support remained strong across partisan lines.
About 87 percent of Democrats support background checks, with less than 9 percent opposed.
In contrast, 66 percent of Republicans would support such an amendment, while 27 percent said they would not.
Just over 78 percent of independent voters favor background checks, and 15 percent oppose them.
Notably, that means in all three polls of voters, more than 60 percent favor passage of a constitutional amendment. That's the threshold needed in Florida for an amendment to the constitution to pass.
About 75 percent of men favor background checks, compared to almost 79 percent of women.
Meanwhile, white voters showed markedly less enthusiasm than any other racial or ethnic group. Just under 74 percent of white respondents support checks, while 20 percent oppose them.
By contrast, 86 percent of black voters would vote for checks, along with 83 percent of Asian or Pacific Islander voters and 80 percent of Hispanic voters.
The most reliable support for background checks comes out of South Florida media markets.
Pollsters found 81 percent of respondents in the West Palm Beach area would support background checks, and 83 percent of voters in Miami would do the same.
The weakest support is found in the Panama City market, where 64 percent said they would back background checks.
Floridians For Universal Background Checks has filed papers to actively gather petitions to place a constitutional amendment on the statewide ballot. However, the group has not tallied any valid signatures to date.
The Florida Legislature, meanwhile, refused to hold a committee vote on similar legislation in the House or Senate this year.
St. Pete Polls took this survey over a significant period from May 6 to June 1. A total of 3,790 registered general election voters responded to questions on several proposed amendments.
The survey has a 1.6 percent margin of error.
A near equal number of Democrats and Republicans were polled, with each party making up about 38 percent of respondents. Another 24 percent identified as independents.