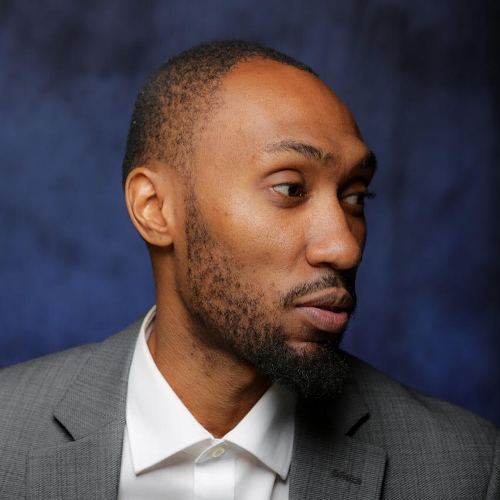 McGhee is term-limited in 2020.
Denzel Burnside III, a minister in south Miami-Dade County and "best friend" of former state Sen. Dwight Bullard, is the first candidate to file to replace term-limited House Democratic Leader Kionne McGhee.
Burnside spoke to Florida Politics about his decision to enter the 2020 race on the Democratic side. He said he was pushed in part to make the move based on his work on gun violence in his community.
"I don't take a lot of pride in knowing that one of the reasons that my community activism or organizational skills got to be so popular was behind gun violence," Burnside said, noting he often spoke to victims' friends and family at candlelight vigils in the area.
"Honestly, I probably have PTSD. It started to bother me, you know what I'm saying?
"It started to bother me in a real, real way to the point that it started to affect my work, my sleep patterns, the whole get down. And I take it as an honor that people would look to me to speak to those issues. But I just felt like there was nothing more that I could do from that vantage point."
He added, "This isn't how this is supposed to be."
Burnside said that running for office wasn't always in the cards, but he's also not a political novice. He cited previous campaigns he's worked on including Debbie Mucarsel-Powell's run for Congress as well as Annette Taddeo's state Senate run.
Burnside also says he pushed the restoration of rights petition in South Dade as part of work with New Florida Majority.
But Burnside's biggest political relationship is with former state Sen. Bullard, who currently serves as political director for New Florida Majority.
Bullard's father, Edward, served as one of Burnside's principals in middle school. And Burnside called Bullard's mother, the late state lawmaker Larcenia Bullard, a "surrogate mother" for those in his community.
"Dwight's my best friend, so my framework of understanding the importance of service and legacy comes from that vein," Burnside said.
And while Burnside has been involved locally in advocating for issues such as restoring felons' voting rights and curbing gun violence, he says he's realized bigger solutions require a voice in the Legislature.
"You know, it all stems from systematic policy issues. And learning from Sen. Bullard, learning from other politicos that I've had a chance to admire and respect, all things go through Tallahassee."
Bullard says he's known Burnside for nearly two decades. They met while Bullard was teaching at Coral Reef Senior High School at the age of 22. Burnside was a senior at the time.
"Over the years we've grown closer as friends so it's been a long friendship and we've seen each other through good times and bad times," Bullard said.
Bullard is barred from endorsing anyone in the race, given his role at New Florida Majority, which is a 501 c (3) organization. But the former Senator says he's not surprised Burnside decided to jump into the contest.
"I have confidence in him. He's definitely committed and has a deep passion for the South Dade community."
Outgoing House Democratic Leader McGhee recently filed to run for the County Commission in Miami-Dade. In describing how he compares to McGhee, Burnside signaled he'd look to differentiate himself but stop short of directly criticizing the term-limited lawmaker.
"I don't speak negative about him or anybody, I just think Leader McGhee has a different approach to the work than I do," Burnside said.
"I'm that generation that's kind of like, we're not really just going to be sitting around here begging anyone. We're here to get our portion and to defend, whether it's black, white or Hispanic. I'm here fighting for everybody's lot at the table."