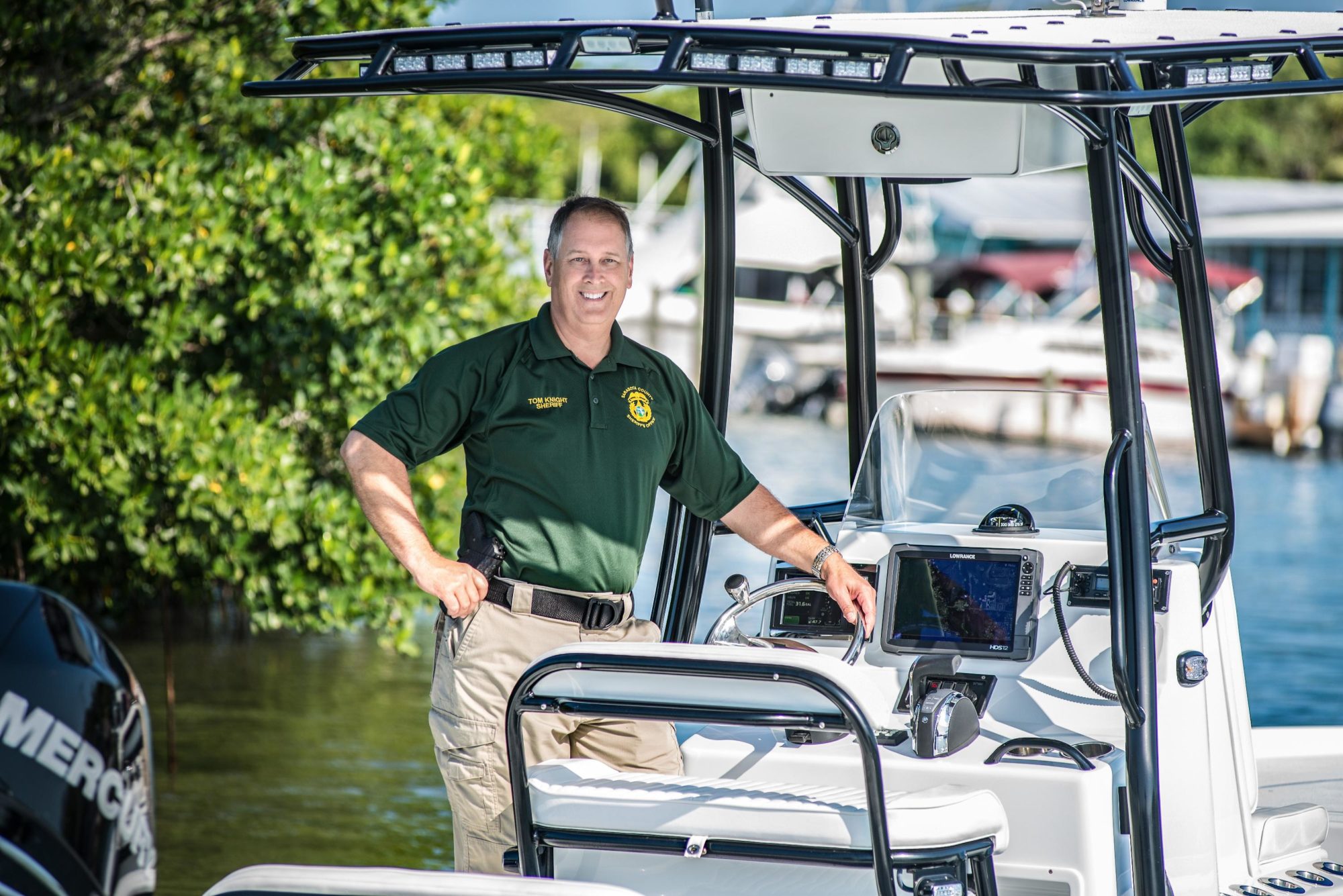 Chief Deputy Kurt Hoffman will run for the post.
Sarasota Sheriff Tom Knight announced today he will not seek re-election for a fourth term.
"It's a busy job," he said. "It takes a lot of energy, and when your energy starts to sway a little bit, it's time for somebody else to take it."
Knight showed up at a Sarasota Tiger Bay walking alongside his Chief Deputy, Col. Kurt Hoffman. The Sheriff spoke highly of his top officer, and Hoffman confirmed he does plan to run for Sheriff himself.
"Kurt Hoffman is a deputy, he's a law enforcement office, he knows the Sheriff's Office inside and out," Knight said. "You want to leave the Sheriff's Office in good hands."
State Sen. Joe Gruters, a Sarasota Republican who worked closely with Knight this year crafting a so-called sanctuary cities ban, praised the outgoing Sheriff.
"Probably the best sheriff in country announced today he is no longer going to run," Gruters said.
"I want to say 'Thank you Sheriff for all that you do.' Kurt Hoffman will do an excellent job replacing him, but it's been an absolute pleasure to serve with you."
Knight became one of the first Florida Sheriffs to enter a Secure Communities partnership with the federal Immigration and Customs Enforcement agency.
Should Gruters' bill, which cleared the Florida Legislature this year, be signed into law, every county in Florida will need to enter a similar partnership with ICE.
Knight first won election as Sheriff in 2008, running from outside the agency. Her wore a Florida Highway Patrol uniform before running for the open post that year and taking office in 2009.
Knight said he plans to finish out his four-year term in 2021.
"I owe that to the people who elected me," he said.
When he came to office, he brought a shift to community-based policing on a countywide scale while also increasing intelligence assets in the agency.
Over the course of his three terms, the crime rate for Sarasota County dropped by 52 percent.