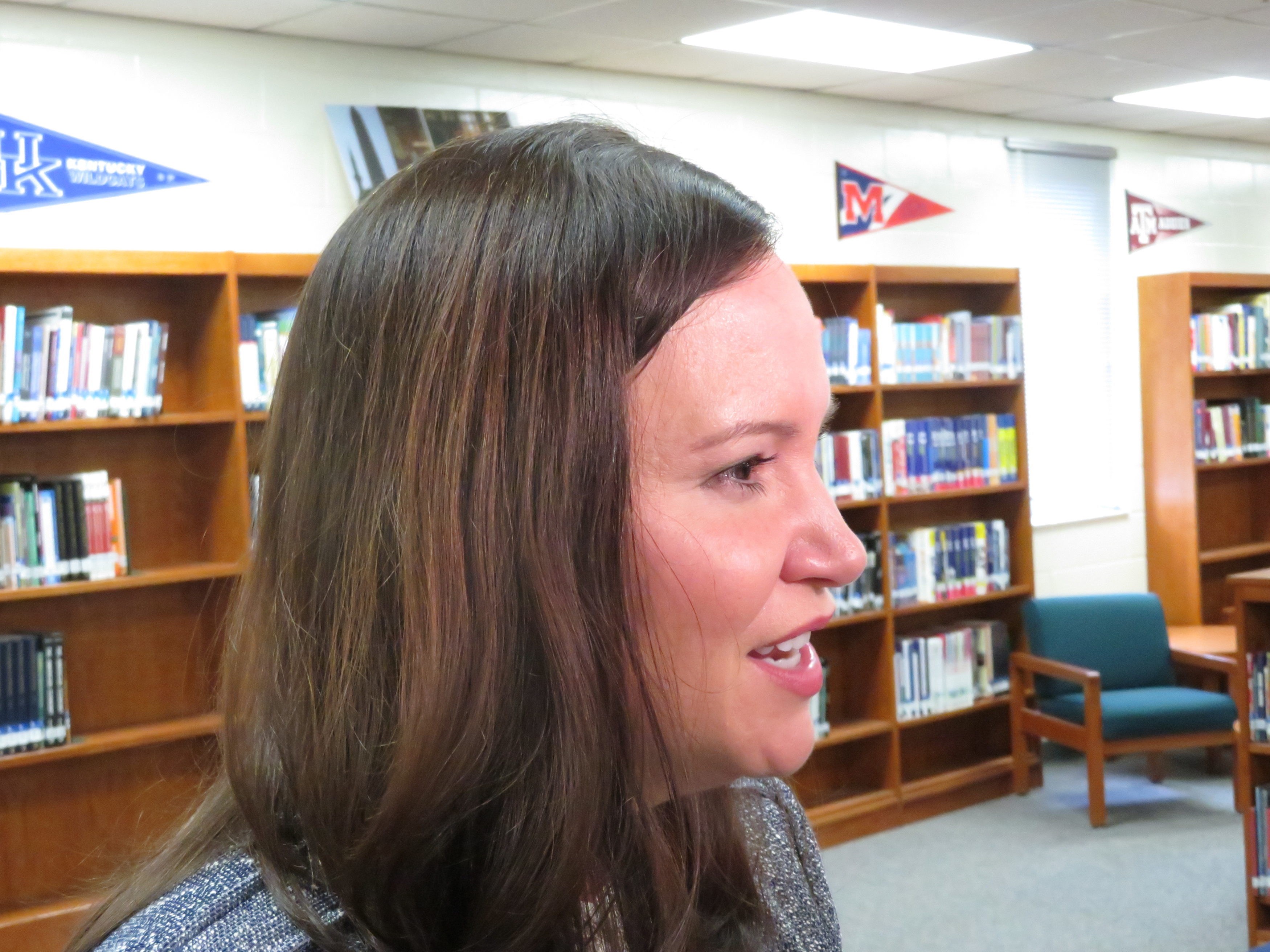 Teen vaping: a concern of the AG's office.
In Yulee, a fast-growing suburb of Jacksonville in Nassau County, Attorney General Ashley Moody, and local stakeholders spotlighted a concerning trend among teens.
Vaping is on the rise, to what some say is reaching epidemic proportions.
As Tobacco Free Florida noted: "in 2018, about 25 percent of Florida high school students reported current use of electronic vaping — a 58 percent increase compared to 2017. Meanwhile, only about 4 percent of adults in Florida were using e-cigarettes."
Nassau County is even worse: one in three self-report vaping, said a representative of the AG's office, which can include tobacco and even CBD and THC derivatives "injected into the pods."
Moody noted that Nassau is seventh in the state, and vaping is "increasingly a problem."
"I hear stories about star athletes no longer interested in sports because they have gotten into vaping," Moody said.
"Very scary," was how Moody described that slow bleed of ambition in favor of vaping.
Moody was especially concerned by multiple claims from career educators that the vaping menace is the most serious issue they've encountered in their tenures.
"To hear that this is the most pressing thing they have faced … is a wake-up call for leaders to address it," Moody said.
With JUUL, conveniently made to resemble a USB drive, driving the market penetration, policymakers are struggling with yet another addiction that is all too easy for impressionable teenagers to assume.
Older students (adults, such as older siblings) will sell the product to younger students, observed one roundtable participant.
"Compliance buys" stem the tide in terms of retail sales, but the black market satisfies demand.
"There is no propaganda," lamented Moody, with the roundtable noting that anti-smoking or type ads don't exist to stem the menace posed by vaping.
Punishments have not been a deterrent either. It was noted that when punishments were publicized, there were more apprehensions.
Moody allowed that statute could address the issue more fully, with "something that has a little more bite to it."
"Sentences [should] not only deal with punishment but have some relation to the incident that occurred," with the idea of helping people become "productive members of society."
Required 10-hour educational courses could help parents and students with rehabilitation, Moody suggested.
Metal detector wands have been little help, with students shoving the devices into underwear bands.
"As long as we have reasonable suspicion, we can do a search," asserted one school official.
But searches only do so much: "Students in the back of the class will blow vapor into their backpacks."
"One student took one hit and was high as a kite," another roundtable participant said of THC-infused vaporizers. "Officers said they've seen kids take three or four and just be totally out."
"Where they are hiding these things … we're going to see certain diseases," sounded a particularly pessimistic prediction.
Moody noted the difficulty for administrators to do the work of law enforcement.
Students see vaping as safer than cigarettes, and so do parents, asserted multiple roundtable participants.
Penalties (a $25 civil citation) have no teeth or deterrent value, presenting another problem.
"Today is not the end of the discussion," Moody said, "but the beginning."
Moody vowed this would be a "wake-up call for leaders around the state."
"Kids and parents don't understand … this is dangerous … not something to be used to pass the time or look cool," Moody said.