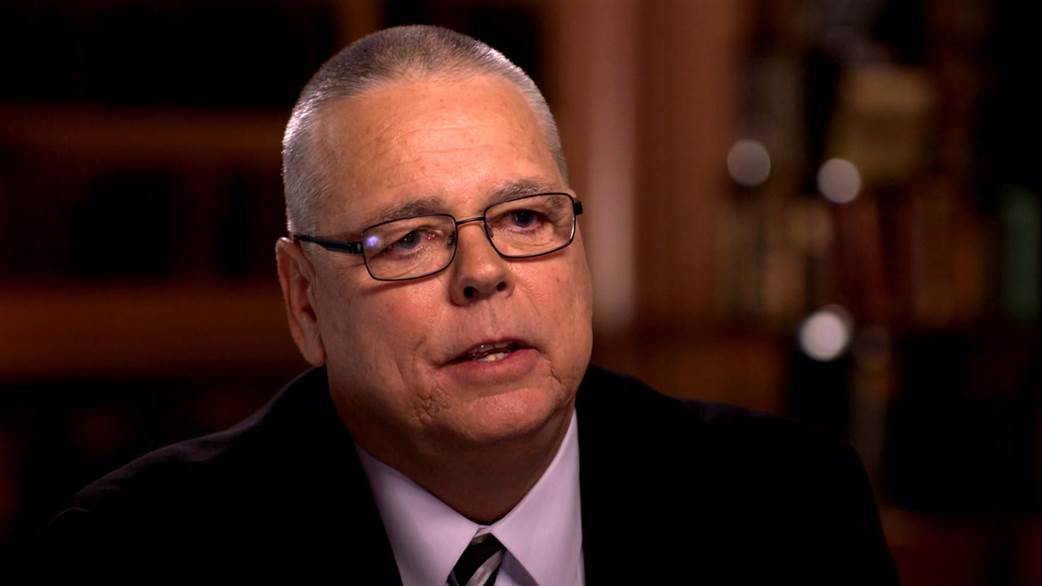 "My only wish is that we could've charged him even more."
Sen. Lauren Book is speaking out on the arrest and firing of Broward County Sheriff's Deputy Scot Peterson, after Peterson was charged with failing to intervene during the 2018 shooting at Marjory Stoneman Douglas High School.
Peterson was serving as a school resource officer that day. An investigation of the attack by the Florida Department of Law Enforcement (FDLE) resulted in Peterson being charged.
"The FDLE investigation shows former Deputy Peterson did absolutely nothing to mitigate the MSD shooting that killed 17 children, teachers and staff and injured 17 others," FDLE Commissioner Rick Swearingen said in a statement.
That echoes findings from the Marjory Stoneman Douglas High School Public Safety Commission, of which Sen. Book is a member.
Book recently spoke with Florida Politics about the arrest upon returning from a trip to Israel.
"I'm really glad that, finally, the 'Coward from Broward' has been charged," Book said. She argued Peterson's offenses went beyond his failure to stop the shooter.
"He provided misinformation for officers coming to the scene, which cost time, money and lives. And so my only wish is that we could've charged him even more and that he'd never see the light of day again, like some of the students and teachers."
The legal case against Peterson is a novel one.
He's being defined by prosecutors as a "caregiver" under Florida law, which would import further responsibilities regarding the welfare of children. But so far, that title has not been applied to a law enforcement officer who has failed to act.
Whether the charges stick remains to be seen. The potential prosecution of Peterson also raised questions in light of a measure passed last Session allowing for teachers to be armed after undergoing training in the state's Guardian Program.
Would a teacher who received that training and has a weapon also face charges for failing to confront a shooter?
"I know we're in uncharted waters," Book said. Though that law was based on recommendations by the Stoneman Douglas Commission, Book ultimately voted against the bill, due to concerns from constituents regarding the provision allowing teachers to be armed.
Book presented a hypothetical that attempted to differentiate a teacher from a school resource officer who serves in law enforcement.
"Let's say there's a third-grade teacher who teaches math and they're engaged in a lesson … and an assailant comes to the school: Is it safest for him to put his kids into the hard corner and close the window to protect his students? Is it his responsibility to go into the hall and engage a shooter and lock the door? Those things aren't necessarily very clear," Book argued.
"A guardian is not tasked with protecting and defending the school. They're a last line of defense."
She contrasted that with someone like Peterson, who Book argues has a responsibility to protect people: "It's his primary role and job as a law enforcement officer," she said.
As part of her trip to Israel, Book toured that country's schools to help gather information on how to improve the safety of schools here in Florida.
Book elaborated on the need for security personnel, a problem which Republicans say arming teachers will help to address. The more people who can be armed, the bigger the pool of personnel for a school to choose from, they argue.
Under SB 7030, counties are able to decide on their own whether to expand the Guardian Program to allow teachers to be armed.
Several districts have struggled to maintain a presence of a trained law enforcement officer. Some experts in law enforcement have attributed that problem to a dearth of qualified applicants for law enforcement positions generally, including those who might serve on a school campus.
Book suggested an increased reliance on partnerships between districts and private security personnel. Allowing those individuals to undergo training under the Guardian Program could be an alternative to allowing teachers to be armed, Book argued.
To accomplish that, Book pushed sheriff's offices to offer that Guardian Program training, which is not available in every district.
"I want to make sure, and we need to make sure, that if a Guardian is present at a school, that they are going to be able to be trained the same way with a standard to respond the way we want them to respond."