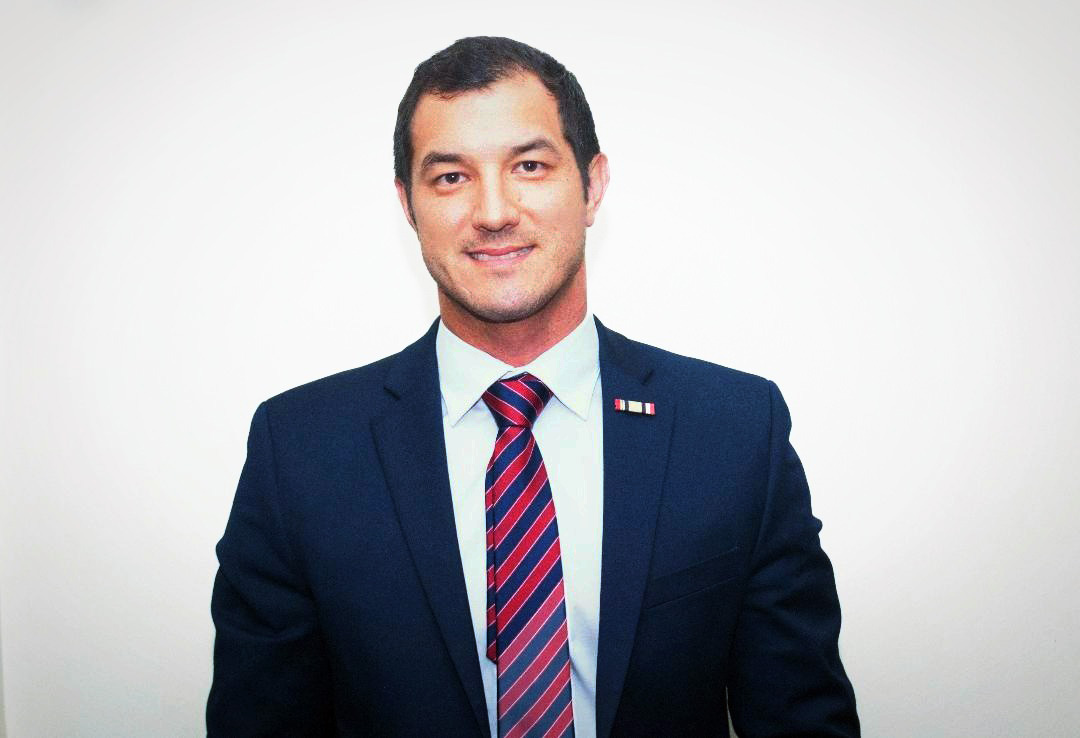 Candidate's entry means second vet to enter race after Bryan Blackwell.
Army veteran Mike Giallombardo announced his candidacy to succeed state Rep. Dane Eagle.
The Cape Coral Republican and Operation Iraqi Freedom veteran touted his faith and military background as he launched his bid for House District 77.
"My time in the Army and Florida National Guard has been extremely fulfilling toward my sense of duty to my country and community," he said. "I am very passionate about the chance to give back and serve the community where I grew up and am raising my family."
He faces another veteran, former Marine and Army National Guard Sgt. Bryan Blackwell in vying for the Republican nomination.
Eagle, the current House Republican Leader, cannot seek re-election because of term limits. Last November, Eagle won election to a fourth term by 27 percent in the heavily Republican district.
Giallombardo previously filed for Congress in a special election in 2014.
He now serves as a warrant officer in the Florida National Guard as a state Emergency Response Team liaison. In that role, he's activated hurricane response teams on multiple occasions.
While serving in Iraq, he served as a liaison to that nation's military and other coalition forces supporting counter-insurgency efforts.
He holds a master's in International Relations from American Military University and a bachelor's in Criminal Justice from Florida Atlantic University.
He stressed his public service and philosophical bona fides in a letter sent out to grassroots activists in Lee County.
"My faith in God, belief in individual liberties, and conservative values have always been the guiding force in my life," he wrote.
"Whether on the battlefields of Iraq or fighting to preserve our conservative values in the political arena, I am passionate about our community and protecting our way of life. If you allow me the opportunity to represent you in Tallahassee, I will never waver on the conservative values that we hold so dear."
He also stressed his long roots in the community, having attended elementary, middle and high school in the Cape. He now resides in the community with wife Wendi and their two children, Luca and Presley, and niece, Ivey.
"I look forward to hitting the campaign trail and sharing my vision to restore our water quality, protect individual liberties, and ensure economic stability for years to come," he wrote in a letter to voters.
He will hold his first fundraiser on June 18 at the Southwest Florida Military Museum in Cape Coral.