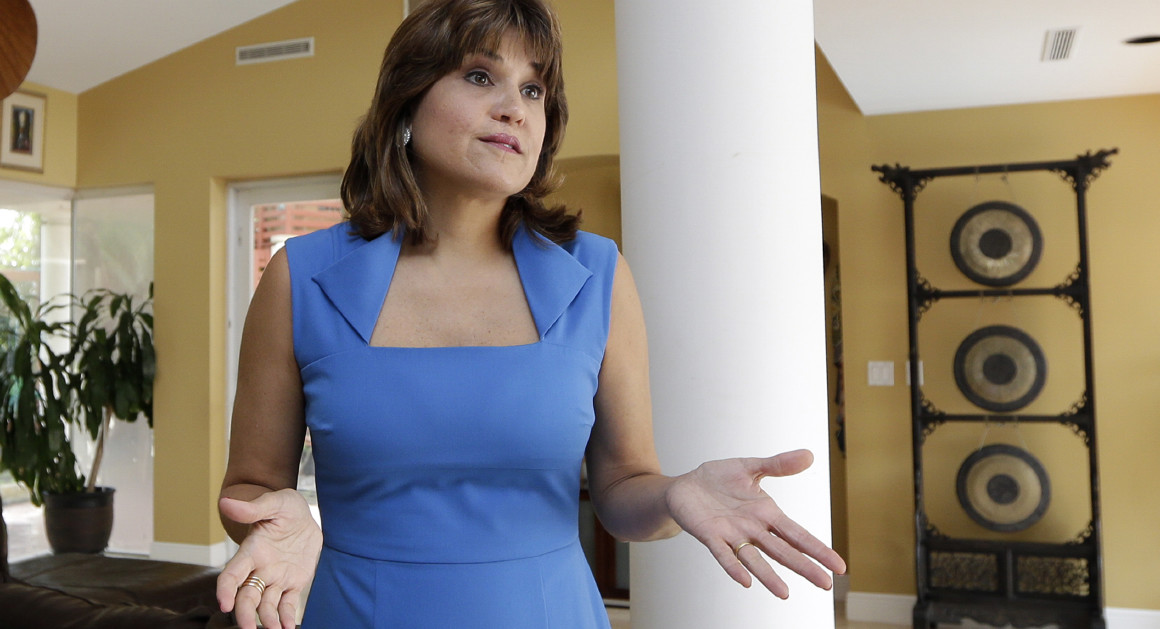 "Only tyrants would ignore them."
State Sen. Annette Taddeo issued a statement Thursday questioning the legality of proposed cuts to aid for migrant children detained inside the U.S.
The Donald Trump administration announced those cuts Wednesday. The Office of Refugee Resettlement has directed shelters to cut back on "activities that are not directly necessary for the protection of life and safety, including education services, legal services, and recreation."
Federal funding for those types of services is now lost. But Taddeo points to Article IX of the Florida Constitution, which requires the state to provide "for the education of all children residing within its borders."
"This president's personal war with migrants seeking asylum not only violates basic human rights, but flaunts the basic tenets of our constitution," Taddeo said.
"Even children swept up in armed conflicts have rights such as education and recreation guaranteed under the Geneva Conventions. Only tyrants would ignore them."
The Trump administration argues funding for those programs must be redirected to pay for essential costs, such as health and safety measures. With some detention centers reporting an overflow of migrants being held at those facilities, the federal government says it must shift funding to ensure detainees are safe.
"The law says if you know you are going to run out money, you need to take steps to minimize the amount of money you are going to spend, and that's what we're doing," said Department of Health and Human Services (HHS) spokesman Mark Weber, in comments highlighted by the Miami Herald.
The ORR operates under that Department.
As to what that means for kids at these centers? "They will be in their rooms," Weber said.
"They'll have meals. Health care will continue to be provided, but yes, they'll be in their rooms."
Taddeo says she will send a letter to the Governor and Secretary of Education asking how the state plans to ensure any children being detained in Florida continue to be educated in light of the funding reduction.
Her questioning of the cuts comes the same week a trio of South Florida congresswomen called for the migrant detention center in Homestead to be closed entirely.
"When I first visited the facility, I was shocked and heartbroken at the prisonlike conditions children are being detained in. Sadly, those conditions have only worsened as they continue to cram more children into already-limited spaces," U.S. Rep. Debbie Mucarsel-Powell said.
"It's time the Administration begin taking the necessary steps to relocate the children who are fleeing violence and poverty to safe environments where they can prosper and begin living the American dream — not the nightmare manufactured by a corrupt, greedy, and heartless Administration.
Mucarsel-Powell was joined in that call by U.S. Reps. Debbie Wasserman Schultz and Donna Shalala. Taddeo added her own criticism of that shelter, which houses more than 2,000 children.
"When I visited the Homestead Detention center, I left with the feeling that these children were in a prisonlike facility," Taddeo said.
"Now, the Trump Administration is shutting off their lifeline to any semblance of normalcy — no physical exercise, no outdoor games, no teachers and no lessons — their lives bound by the stark walls that surround them. These are the tactics of brutal governments. They should not be ours."