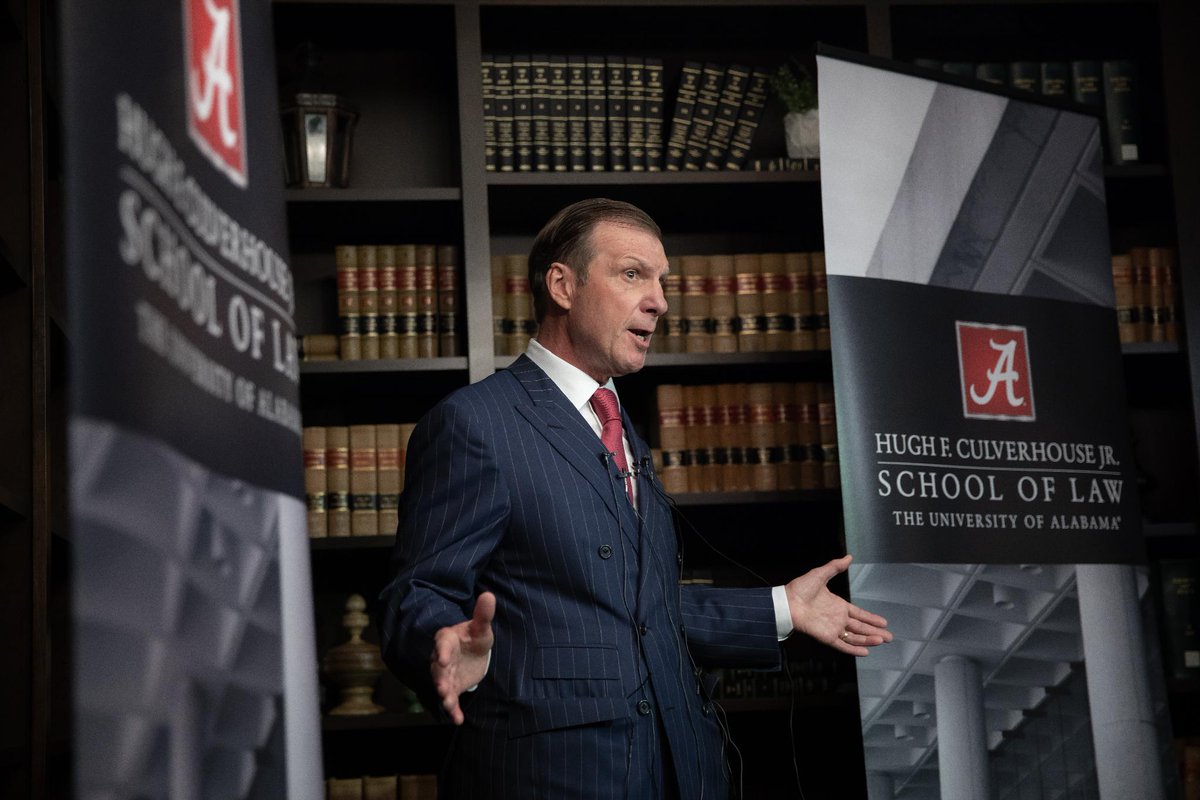 University of Alabama says they were returning $21.5 million anyway.
Newly released emails fed an ongoing dispute about when University of Alabama officials decided to return philanthropist Hugh Culverhouse's recent donations.
University officials maintain they considered rejecting $21.5 million because of Culverhouse's demands regarding law school operations.
But the Florida developer said the decision came in retaliation for his suggesting a boycott over an unconstitutional abortion law.
"Following the anti-abortion law — and with Gov. Kay Ivey being a member of the board of trustees of the University of Alabama — I am compelled to take a stand and call for a boycott, especially since my father was an officer of Planned Parenthood," Culverhouse said.
University leaders assert their disagreements with Culverhouse has nothing to do with abortion.
Emails released to Al.com show UA Chancellor Finnis St. John on May 24 supported returning a donation from Culverhouse.
That's four days before Culverhouse publicly called for students to boycott the university.
The school cast the decision to return the money as a response to demeaning remarks Culverhouse made in an email about Law School Dean Mark Brandon.
"I want the best law school, not a mediocre law school, whose ranking is a simple mathematical manipulation," reads an email from Culverhouse to University President Stuart Bell .
"I also know you have never dealt with a gift of my size — either for endowed professor or for a something as large as to change the name of the law school. You are unprepared. Mark will always be a small town, insecure dean. The outside world frightens him."
Culverhouse previously said he disagreed with Brandon's desires to increase law school entry requirements rather than growing the student body.
But that email prompted a negative reaction among university officials.
University Trustee Joe Espy wrote an email saying the school should return all of Culverhouse's money.
"What he has said to our president and about our president and Dean are absolutely unacceptable," Espy wrote.
St. John replied: "I agree as well. We need to do this immediately because it will only get worse."
The school ultimately decided on Friday to return the $21.5 donation promised last September. The school also has stripped Hugh Culverhouse's name from the law school building.
Culverhouse, though, said the emails ultimately reveal the school never took any action until after he called for a university boycott.
"I am glad the University of Alabama School of Law decided to release emails showing my communications with Stuart Bell and Mark Brandon," he said.
"The emails further prove that UA returned my $21.5 million donation as retaliation for calling on students to reconsider attending a university that advocates a state law that discriminates against women and is unconstitutional."
He notes the full email he sent on May 25 outlined specific problems with choosing a constitution law endowed chair. That related to the use of the donation, not operation of the school.
"You seem to think the quid pro quo is I give you the largest sum and commitment in the school's history and you have no return consideration as your end of the transaction," Culverhouse's email to Bell reads.
The full emails also prove he never asked his full donation to be returned, Culverhouse notes
"I requested the return of the $10 million I had paid well ahead of schedule with the intention of returning to the original payment schedule," he said.
In fact, no communication was ever made privately to Culverhouse or publicly that UA would reject the whole $21.5 million over a testy email exchange. At least not until a few hours after Culverhouse called for students to reject the school.
"Let me be clear, I never asked UA for the full $21.5 million to be returned," Culverhouse said, "nor did I hear UA officials discuss that option until after I called for the UA boycott on May 29."