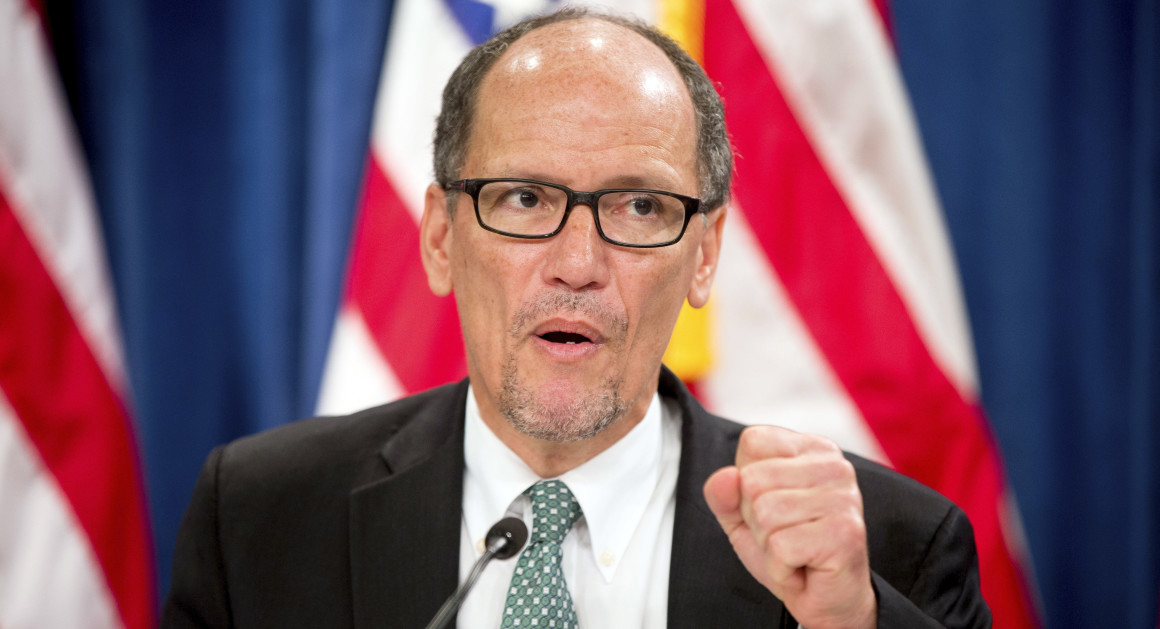 The pair of debates will be limited to 20 candidates.
The first set of debates in the 2020 Democratic primary will be held June 26 and 27 in Miami. With a crowded field of 24 candidates so far, those debates will mark the first time voters have a chance to see the candidates share a stage.
Because of the size of the field, the Democratic National Committee (DNC) has decided to split its first debate into a two-night affair.
Only 20 candidates will be eligible to appear at the debates through a combination of polling and fundraising achievements. That 20-person pool will then be split in half, with 10 candidates debating each night.
A person can qualify for a debate slot in one of two ways. First, they can earn a campaign contribution from 65,000 unique donors. This path also includes a requirement for geographic diversity. Among those 65,000 donations, there must be 200 unique donations each from 20 different states.
A candidate can also qualify by meeting certain polling benchmarks. The DNC, led by Chair Tom Perez, has selected a slate of pollsters that contribute toward that benchmark. If a candidate earns at least 1 percent support from three of those pollsters, they qualify.
It's possible all 24 candidates could meet one or more of those benchmarks. If that's the case, the DNC will use a set of tiebreakers.
Priority will first be given to candidates that meet both the polling and donor benchmarks. After that, the candidates with the highest polling average will fill out the remaining spots. That average will be determined by each candidate's best three poll results.
But as of now, those tiebreakers to determine the 20-person field would not come into play. Out of the 24 candidates currently in the race, exactly 20 have qualified by one or both of the DNC's metrics.
That would make it tidy for party officials. The deadline to qualify for the debate is Wednesday, June 12.
With that deadline closing in, here is a wrap-up of which candidates are locked in, which candidates are left out, and everyone in between.
Candidates who qualified via polling and fundraising benchmarks: former Vice President Joe Biden, U.S. Sen. Cory Booker of New Jersey, South Bend Mayor Pete Buttigieg, former Housing and Urban Development Secretary Julián Castro, U.S. Rep. Tulsi Gabbard of Hawaii, U.S. Sen. Kamala Harris of California, Washington Gov. Jay Inslee, U.S. Sen. Amy Klobuchar of Minnesota, former U.S. Rep. Beto O'Rourke, U.S. Sen. Bernie Sanders of Vermont, U.S. Sen. Elizabeth Warren of Massachusetts, author and self-help expert Marianne Williamson and entrepreneur Andrew Yang. 
Candidates who have qualified only via polling benchmark: U.S. Sen. Michael Bennet of Colorado, New York City Mayor Bill de Blasio, former U.S. Rep. John Delaney of Maryland, U.S. Sen. Kirsten Gillibrand of New York, former Colorado Gov. John Hickenlooper, U.S. Rep. Tim Ryan of Ohio, U.S. Rep. Eric Swalwell of California.
Candidates who have qualified only via fundraising benchmark: None. 
Candidates who have not qualified via either benchmark and are currently excluded: Montana Gov. Steve Bullock, former U.S. Sen. Mike Gravel, Miramar Mayor Wayne Messam and U.S. Rep. Seth Moulton of Massachusetts.
The first group of candidates is all but assured a spot in one of the Miami debates, which will be held at the Adrienne Arsht Center. That group of 13 includes veterans of past presidential campaigns such as Biden and Sanders as well as up-and-comers this cycle such as Buttigieg.
The only way any of those candidates could be excluded is if, by June 12, more than 20 candidates have met both benchmarks. At that point, tiebreakers would be used to whittle the field down to 20, but it's unlikely that will happen.
No candidate has managed to only meet the fundraising benchmark. So rounding out the field of 20 will be a set of seven candidates who have met only the polling benchmark.
Should any other candidate meet that 1 percent threshold by June 12, then tiebreakers would kick in. But currently, an even 20 have qualified, leaving Bullock, Messam and Moulton sitting at home for the first go-around.
Once the group of 20 is set on the June 12 deadline, the party will then need to decide which candidates debate on which night.
That's a repeat of an issue faced by Republicans in 2016. The 16-odd candidates who ran last cycle also forced debate organizers to split the field in two to avoid having to wrangle 16 candidates on one stage.
But Republicans in 2016 decided to separate candidates strictly by polling, placing the top-polling candidates in one debate and lower-polling candidates in another. That led to a two-tiered debate system analogized to the split between "varsity" and "junior varsity."
To avoid that this time around, the Democrats are using a more randomized system. The 20 qualifying candidates will be split into two groups: those polling above 2 percent, and those polling below.
Members from both groups will then be randomly split up across the two nights. That way, each debate will feature some of the more well-known candidates, and each will feature some up-and-comers.
The DNC has said these rules will apply to the second set of debates as well. After that, the rules will tighten, raising the requirements for candidates to earn a spot on stage.