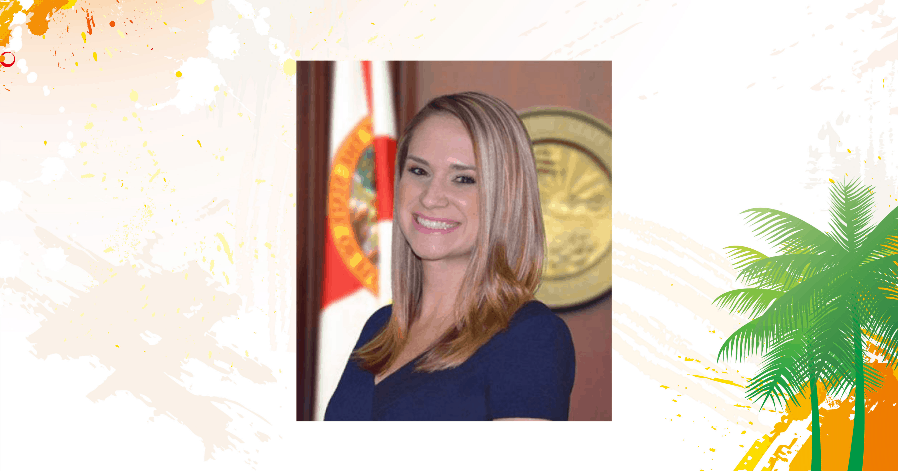 She last was communications director at DEP.
Mara Gambineri, until recently communications director at the Department of Environmental Protection, now is Director of External Affairs for Gov. Ron DeSantis.
"Mara has extensive state government experience and understands policy and strategy," said Helen Aguirre Ferré, DeSantis' chief spokeswoman.
"Mara was important to the rollout of Gov. DeSantis' bold environmental initiative that led to historic funding levels for Everglades restoration and the protection of water resources," she told Florida Politics.
Gambineri replaces Justin Caporale, who left the Capitol to work on President Donald Trump's 2020 re-election campaign.
"The External Affairs office supports the Governor by advancing his public appearances, advancing his schedule, and acting as liaison for the Governor with citizens and various public service groups," the EOG website explains.
"This office coordinates volunteer and community initiatives around Florida, and oversees the Governor's Special Assistants throughout the state. The External Affairs office is responsible for issuing proclamations on behalf of the Governor, as well as overseeing his scheduling office."
Gambineri previously was Deputy Communications Director to Gov. Rick Scott, and also has been in communications at the Department of Health under Scott and the Department of Agriculture and Consumer Services under then-Commissioner Adam Putnam. 
She received her undergraduate degree from Florida State University in 2010, and a master's degree in Applied American Politics and Policy, also from FSU, in 2012.